Technology with excellent innovation potential is Artificial Intelligence (AI), which is gaining ubiquitous applicability in multiple industries like a flash. Lately, Innovation and Science Australia (ISA) also recommended prioritising investment in artificial intelligence and machine learning in order to develop a competitive and productive business environment. As an implication of the above, the industry has further witnessed the budding and blooming of several AI companies listed on ASX. Now, we shall build on the reasons to invest in AI companies on ASX and later light a lamp over best AI stocks on ASX.
Reasons for Investing in AI Stocks
Mountainous Opportunities for Companies
AI has become an integral part of doing business with its mountainous opportunities like enhancements in advanced modelling software and 3D printing.
AI is also being applied within the healthcare industry for functions like medical imaging, medication management, drug discovery, and robotic surgery, with a view to uplift people, businesses and the broader economy.
With its numerous applications in human resources and recruiting, media and e-commerce, military, online and telephone customer service, telecommunications maintenance, and transportation, the enumeration still goes on.
2. Mass Appeal of AI-Powered Products
The ready acceptance of AI-powered products by the customers has kicked the AI industry up a notch. The decent interest of the customers in the AI-powered voice assistant products is commonly evident and forms the basis for the acceptance of future AI-powered products. The appealing, innovative features and interactivity of the products for giving a personal touch to the user embody great potential for the AI industry.
3. Australian AI Industry Environment
Artificial intelligence is one of those breakthroughs in the technology world which have spruced up the existing business models with its potential to be implemented in disparate innovative ways.
In the light of much-hyped applicability of AI, the Government of Australia is currently delved into defining the focus of Australian AI policy for the future. Moreover, to develop ideas and actions, the Government is also working in close collaboration with expert stakeholders through workshops and forums.
4. Australian AI Industry Down the Pike
The Australian Government is devoted to crafting a business ecosystem that constitutes AI and enables the Australian economy and society to thrive.
The Department of Industry, Innovation and Science is proactively in gear across government, industry, academics, and the community to explore the role of AI in Australia's future, develop policy and build their artificial intelligence capability, which would ultimately steer competitiveness and productivity.
5. Millions of Investment in AI Market
According to the Minister for Industry, Science and Technology, Karen Andrews, fresh and evolving prospects in Space Technology and Artificial Intelligence are expected to be leveraged through a $35 million investment.
The Minister further added:
"Investing in space technology breakthroughs that give us a national advantage is critical to increasing Australia's domestic space industry to $12 billion by 2030"
The Australian Government is optimistic that AI would hold an eminent position in making sure that the Government meets its target of creating 1.25 million jobs by the year 2024.
There is a considerable effort, both in Australia and internationally, focused on ensuring that AI is applied ethically and caters towards the growth of existing industries and develops exciting new ones.
Recently, the Australian government also released eight ethics principles to be followed by businesses and organisations dealing with AI.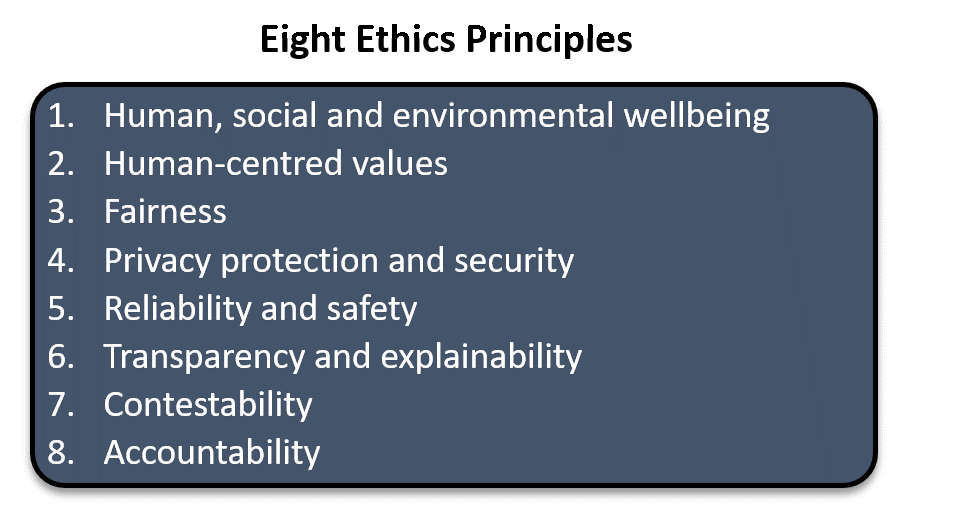 Buckle up for the exciting ride, as we now take a drift for the ASX listed AI stocks.
[
Things Investors Should Know Before Selecting AI Stocks]
Here are some ASX Listed AI Stocks:
LiveTiles Limited (ASX: LVT)
LVT is a global software company, engaged in catering to the commercial, government and education markets with intelligent workplace software. It is also an award-winning Microsoft Partner, with major presence in renowned regions like the United States, United Kingdom, Europe, the Middle East and Asia-Pacific.
Diverse range of products include
LiveTiles Intelligent Workplace;
LiveTiles Page Designer;
LiveTiles Bots;
LiveTiles Intelligence;
LiveTiles for SAP Software.
Recently, LVT had received an invitation to present at Microsoft's largest global customer event, Microsoft Ignite, which was expected to host more than 25,000 attendees, most of them being already subscribed customers to core Microsoft platforms Office 365 (Including SharePoint), Microsoft Teams and Azure.
LiveTiles looks forward to releasing new products to solve core business needs within the market and steer collaborative sales wins with Microsoft by capitalising on the continuous extending capabilities of Microsoft Teams for partners to build their solutions within.
Figure 1: LiveTiles Chief Product Officer, Simon Tyrrell, delivering an interactive seminar and running the Microsoft Teams card game with Enterprise customers at Microsoft (Source: Company's Report)
For the quarter ended 30 September 2019, LVT's financial and operational highlights are as follows:
Annualised recurring revenue (ARR) stood at $42.9 million, up from $40.1 million on the prior corresponding period (pcp);
ARR has grown 131% in the last year and is up 8.6 times in 2 years;
At the end of September 2019, the company had 952 paying customers, reflecting ongoing customer base growth;
Customer cash receipts went up by 252% ear on year to $8.5 million;
Net operating cash outflow reported at $5.3 million, the fifth consecutive quarter of net operating cash flow improvement.
In the last one month, LVT stock declined by 4.69% as on 14 November 2019. The stock closed the day's trade at a price of $ 0.320, up by 4.918% intraday on 15 November 2019.
Bigtincan Holdings Limited (ASX: BTH)
Bigtincan Holdings Limited is involved in assisting sales and service teams to increase win rates and customer satisfaction while empowering the representatives to engage with prospects and customers more effectively through its mobile, AI-powered sales enablement automation platform. Bigtincan caters to the globally renowned brands including AT&T, ThermoFisher, Merck, ANZ Bank and many more.
BTH fared through Q1 (ended 30 September 2019) FY20 focusing on execution of its strategic plan, winning new customers, growing existing implementations and developing new technologies. Notable highlights from BTH's quarterly performance are:
Customer cash receipts increased 56% to $5.3 million on pcp;
Cash payments grew 25% to $8.5 million (including working capital changes and acquisition-related activities), against $6.8m for the pcp;
Cash and cash equivalents of $17.6 million by quarter-end;
Signed a Reseller Agreement with NTT DOCOMO, INC. to sell Bigtincan SaaS solutions to its enterprise customers in Japan;
Conducted a successful institutional placement to raise $20 million to fund the acquisition of Xinnovation, Inc.
As demonstrated by new wins and ongoing market execution, Bigtincan is confident to deliver 30-40% organic revenue growth in FY20.
Figure 2 BTH Stock Performance (Source: ASX)
In the last three months, BTH stock has provided a 43.62% return as on 14 November 2019.
During the day's trade on 15 November 2019, BTH stock increased by 3.704% and closed the day's trade at a price of $0.700 inching closer to its 52-weeks high price of $0.720.
LBT Innovations Limited (ASX: LBT)
Being a leader in medical technology automation, LBT Innovations Limited uses artificial intelligence to improve patient outcomes and propelling the efficiency in healthcare. With a past of creating world-leading products in microbiology automation, LBT owns MicroStreak® and Automated Plate Assessment System (APAS®) under its name.
During the quarter ended 30 September 2019, LBT achieved several milestones, placing the company in closer proximity for sale of its APAS® Independence product in the world's second-largest global market, Europe. After the end of the quarter, the company reported first European commercial sale of an APAS® Independence to Labor Dr Wisplinghoff in Germany.
Some of the key performance and achievements during the quarter are:
Completion of the clinical validation of the MRSA analysis module for the APAS® Independence
CE Mark Self-certification completed for APAS® Independence with MRSA analysis module
APAS® Independence shipped to the United States for distributor evaluation
Closing cash balance of $8.67 million
Net cash outflows from operations of $0.81 million and cash outflows of $0.69 million from investing and financing activities
CEO and Managing Director of LBT, Brent Barnes said:
"We are very pleased to achieve our first commercial sale in Europe following the end of the Quarter. This comes on the back of our key achievements enabling commercial sales for the European Union with the successful MRSA clinical study and subsequent CE Marking of the APAS® Independence"
In the last month, LBT stock has provided a 40.91% return as on 14 November 2019 and closed the day's trade on 15 November 2019 at a price of $ 0.175, up by 12.903% intraday.
Bottomline
The performance of the companies discussed above substantiates confidence in the growing AI industry of Australia. This is further boosted by the strategic opportunity identified by ISA, which is presented by the 'fourth wave' of the internet- for strengthening Australia's digital economy comprising of ability in Artificial Intelligence (AI) and machine learning.
Moreover, the Australian Government looks forward to implementing AI to increase administrative efficiency, improve policy development, and analyse complex datasets with overall enhancement of future government service delivery.
---
Disclaimer
This website is a service of Kalkine Media Pty. Ltd. A.C.N. 629 651 672. The website has been prepared for informational purposes only and is not intended to be used as a complete source of information on any particular company. Kalkine Media does not in any way endorse or recommend individuals, products or services that may be discussed on this site. Our publications are NOT a solicitation or recommendation to buy, sell or hold. We are neither licensed nor qualified to provide investment advice.