Source:GH Studio, Shutterstock
Summary

Some 150,000 checks, worth about US$442 million, were disbursed in the latest round.
Banks to make 90 million payments in parcels as part of the third round of covid aid.
Wells Fargo stocks (NYSE:WFC) were up 20 percent in February.
Wells Fargo & Company (NYSE:WFC) customers faced online- and mobile-banking outage on Wednesday, March 17, the same day as the US government's covid aid checks reached people's bank accounts.
Banks will make some 90 million payments, worth US$242 billion, in tranches as part of the third round of covid aid to US households under President Joe Biden's American Rescue Plan Act 2021. The eligible beneficiaries will get monthly US$1,400 through September.
Meanwhile, some of the Wells Fargo customers, impacted by the outage, took to Twitter to raise their concerns after they were unable to process or check the details.
The San Francisco-based bank wrote on social media that a high volume of online customers led to a temporary disruption in online banking. It noted that the outage did not affect the payments, which were credited to their accounts on the same day after the problem was fixed.
The company said it credited the money on the same day as the funds were released by the government as per the directive of the IRS (Internal Revenue Service). The Treasury Department mailed roughly 150,000 checks, or worth about US$442 million, in the current round of payment.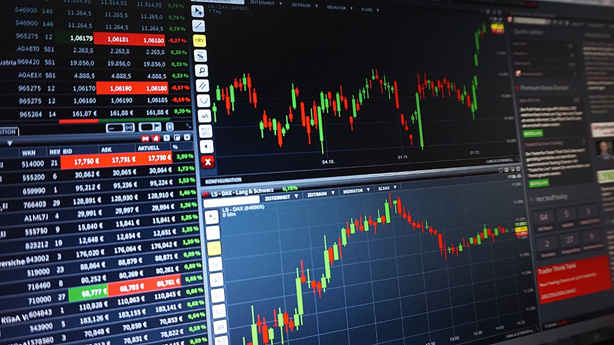 Pic Credit: Pixabay.

Wells Fargo Stocks Up 20% In February
Shares of Wells Fargo closed at US$39.84 on Wednesday. The stock soared 20 percent in February and 41 percent in the past 12 months.
Wells Fargo agreed to sell its asset management unit, Wells Fargo Asset Management, to private equity firms GTCR LLC and Reverence Capital Partners LP for US$2.1 billion.
The company will own a 9.9 percent equity interest and continue to serve as a client and distribution partner, it said in February. Meanwhile, Warren Buffett's Berkshire Hathaway Inc. offloaded about 58 percent stake, or 74.95 million shares, in Wells Fargo.
Wells Fargo's Q4 Profit Up
Wells Fargo posted a 4 percent growth in net income to US$2.99 billion in the fourth quarter ended January 31, 2021, compared to the figures in the same period a year ago.
Diluted EPS was up 64 cents during the period, compared to 60 cents in the same quarter in 2019. In 2020, its EPS had nosedived to 41 cents from US$4.05 in 2019.
The company plans to cut costs by over US$8 billion in the next 3-4 years.