Source: whiteMocca, Shutterstock
Summary

Markets are on a bull run moving higher after the expedited mass inoculation drives.
Investors prudently need to figure out consistent performers and select stocks which are fundamentally strong.
Since the beginning of 2021, the London stock market has been recovering steadily. London's broader equity benchmark index FTSE 100 is on track to breach 7k level. Amid the market rally, stocks are having a good run. Obviously, investing in stocks is subjected to market risks. While stock market veterans believe the current market rally would continue for a while, we prudently need to figure out consistent performers and select stocks which are fundamentally strong enough not only to face the market volatility but also keep rewarding during the bull runs.
Also read: Can These 3 Penny Stocks Move Higher from Here?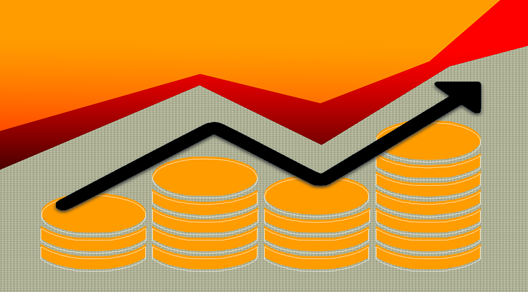 Copyright © 2021 Kalkine Media Pty Ltd.
In this article, we would put our lens through 3 stocks listed on the LSE that are likely to do well in the bull market.
Diageo Plc (LON: DGE)
Footsie-listed alcoholic drinks giant Diageo might deliver solid returns in the bull market. As the UK has finally found an end to the vicious cycle of Covid-19 induced lockdowns by expediting mass inoculation drives, Britons are likely to catch up with their friends and family.
The spirit maker has been performing ahead of market expectations in the North American region, while the e-commerce channel remained strong. The group has constantly been responding to the increased demand patterns, resulting in improved market share.
Despite the challenges presented by Covid-19 pandemic, the company delivered a robust performance, underpinned by growth in the top-line during the first half of 2021. The alcoholic beverages manufacturer has made a significant investment in its digital capabilities and successfully acquired Davos and Aviation American Gin brands. The company also declared an interim dividend of 27.96 pence per share during the first half of 2021.
The company anticipate its organic profit growth during the second half of 2021 to be higher than its organic net sales growth across all regions except North America because of the carnage induced by the awful virus.
Diageo delivered a decent performance during the first half of 2021 amid the heightened level of market uncertainties, with improved operating leverage and tight cost control. The company is putting endeavours to bolster brand equity and expand digital capabilities. The company has certainly improved its market share and seems to be on track to attain growth in the future. The alcoholic drink maker has a market capitalisation of £73,859.48 million as of 15 April 2021 closing. DGE shares have delivered a price return of over 12 per cent since January so far.
Petropavlovsk Plc (LON: POG)
As the coronavirus pandemic washed up the shores of the countries across the world, inflation moved higher on a global level. The threat of another wave of pandemic still looms over some nations. Thus, smart investors tend to take some amount of direct or indirect exposure in Gold or related assets. This makes Petropavlovsk an ideal choice for investors looking to take indirect exposure in Gold.
FTSE 250-listed precious metal miner Petropavlovsk had managed to deliver approximately 6 per cent growth in gold production during 2020 despite facing several operational headwinds. Also, the company had accelerated the progress on various development projects like Malomir expansion and Pioneer floatation plant, which would aim to enhance the production capabilities of the company. Moreover, the Pioneer floatation plant commissioning is expected to complete during the second quarter of 2021. Subsequently, it would enhance the production capacity and reach almost double of already existing capacity. The production capacity will reach 7.2 Mtpa once Pioneer floatation plant becomes operational.
Furthermore, Petropavlovsk's production capacity will reach 9 Mtpa by the first quarter of 2022 after the completion of Malomir flotation plant. Petropavlovsk is yet to announce capex and production outlook for 2021. Overall, the company has a world-class asset with the incremental capacity to generate sustainable and significant value for all its stakeholders. The precious metal miner has a market capitalisation of £987.73 million as of 15 April 2021 closing.
Also read: Chaarat Gold Report Excellent Results In 2020, Lens on Gold Stocks
Tritax Eurobox Plc (LON: EBOX)
UK-based company Tritax Eurobox invests in logistics assets across Europe that support retailers, delivery firms as well as product manufacturers to connect with their customers. The rapid spread of coronavirus has fuelled the demand for Tritax Eurobox services and has made a permanent change to consumer behaviour in terms of online shopping. The e-commerce volumes are likely to flourish every passing day.
Tritax EuroBox will acquire two highly sustainable logistics assets in prime locations in Germany for a total of €291 million. The company has bought an asset of 70k sqm in the Nuremberg region, Bavaria and has leased to a prominent German sportswear maker. The logistics asset is built in accordance with the LEED Gold standard and is carbon neutral.
The second logistics asset is in Lich (Hesse), a prime location to the north of Frankfurt spanning across 94,800 sqm and has leased it to Wayfair GmbH for a tenure of 15 years. The facility certified by the DGNB Gold standard and supports solar PV panels. Also, the company recently forged a new green lease for a prime logistics location in Breda (Netherlands) with high quality tenant Samsung SDS Global, the IT arm of Samsung.
As of 12 February 2021, the company managed to collect 100 per cent of rent proceeds, which demonstrates the resilience of its logistics assets. The company also declared an interim dividend of 1.25 cent per share for the two-month period ended December 2020. The company is expected to deliver growth based on high-quality assets in prime locations, a robust balance sheet and a quality tenant base. Tritax Eurobox has a market capitalisation of £646.13 million as of 15 April 2021 closing. EBOX shares have delivered a price return of over 6 per cent since January so far.