Highlights

HSBC's biggest investor Ping An is pushing for an Asian spin-off of the lender to boost its profits.
A new analysis has suggested that the move will unlock about US$26.5 billion (£22 billion) for the group.
British multinational banking and financial services provider HSBC Holdings Plc (LON: HSBA) is under pressure from its biggest investor to spin off the Asian Unit and get it publicly listed on the Hong Kong stock market to boost its profits. While the bank doesn't seem to be very much inclined to the idea, it has initiated internal discussions regarding the demand. Last month, HSBC hired London-based boutique investment bank, Robey Warshaw, to assist in an internal review.
What is the demand?
The group's largest shareholder, Chinese insurer Ping An, wants it to split its Asian business into a separate entity. According to media reports, this would unlock greater value for the bank's shareholders, as it generates most of its revenues from the Asian operations. Ping An owns a little over 8% stake in HSBC as per the last reported data.
With this, the lender is caught off in the geopolitical tensions between China, Europe, and the US.
© 2022 Kalkine Media®
Will an Asian spin-off benefit HSBC?
While HSBC is headquartered in London, it has operations in more than 60 countries and regions, including Asian countries. A breakup will cost it billions of dollars according to analysts, with those at Barclays Plc (LON: BARC) suggesting that it may wipe off a significant chunk of the group's market value.
On the contrary, a new analysis has now estimated that an Asian spin-off could unlock US$26.5 billion (£22 billion) for the group, which is about 20% of its current market value. The report by In Toto Consulting, dated June 8, mentions another scenario that could benefit the shareholders of Europe's largest bank is to spin off its Hong Kong retail operations into partial initial public offerings.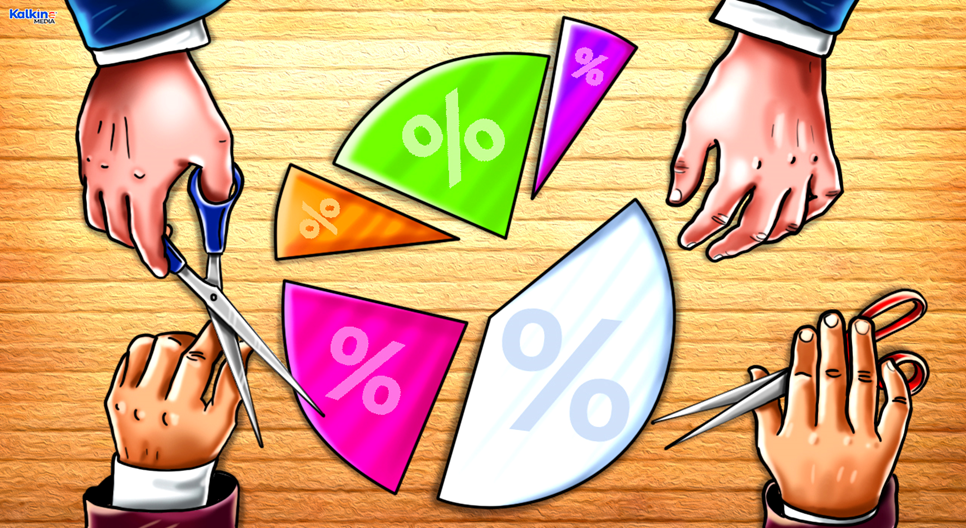 © 2022 Kalkine Media®
It is important to note that the report also has a disclaimer saying the analysis was commissioned by an independent third party. That independent third party is the Ping An Insurance Group itself, Sunday Times reported. However, the publication didn't mention the source of this information.
Q1 performance of HSBC
In the first quarter of 2022, the bank earned a 6.8% return on average tangible equity (RoTE), significantly lower than the 10% it has promised for next year. In Q1 2021, the RoTE was 10.2%.
In FY2021, HSBC generated a revenue of $49.6 billion, out of which 52% was from Asia. Moreover, 65% of its profit before tax was reported from the region.
Share price performance of HSBC
HSBC is one of the world's largest banking and financial services providers and is listed on the blue-chip FTSE 100 index. Over the past one year, its share value has appreciated by 15.71%, while the year-to-date return currently stands at 12.69%. However, the share price has declined by over 25% in the last five years.
The group currently has a market capitalisation of £100,285.89 million. Its shares were trading 1% higher at GBX 504.10 as of 8:26 am GMT+1 on 13 June 2022.