Highlights

UK-based low-cost carrier Easyjet has announced today that it is buying 56 A320neo aircraft from the European aerospace company Airbus.
Amid a tight labour market, the discount flyer is cutting more flights to cope with the staff scarcity amid rising costs.
UK-based low-cost carrier Easyjet Plc (LON: EZJ) on Tuesday announced that it will be buying 56 A320neo aircraft from the European aerospace company Airbus. The jets were obtained at steep discounts, and they would be delivered between 2026 and 2029. Easyjet has also released its Summer 2022 trading update on Monday. Amid a tight labour market, the discount flyer is cutting more flights to cope with the staff crunch amid rising costs.
Proposed purchase of aircraft
Additionally, Easyjet has also proposed to change the 18 A320neo aircraft to 18 A321neo aircraft, which are expected to be delivered between 2024 and 2027.
Easyjet has also signed an agreement with CFM International to make sure that the deliveries under the Airbus agreement are covered under the company's current engine supply agreement with CFM. The proposed purchase will result in A319s and older A320s leaving the business and the new A320 and A321neo aircraft joining it. Easyjet believes that the move will help in enhancing shareholder returns.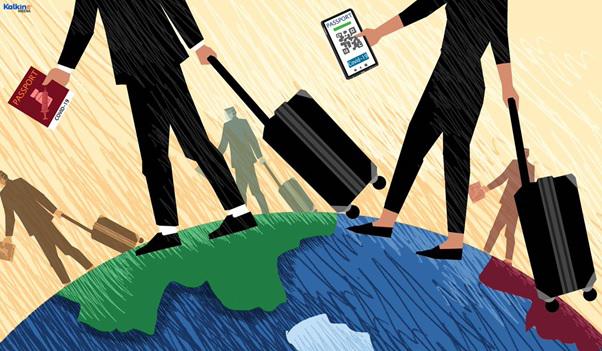 ©2022 Kalkine Media®
Summer 2022 trading update
Easyjet released its trading update on 20 June, according to which its travel demand has bounced back with the number of April and May this year, passengers going up by seven times as compared to the same months in 2021. The aviation industry in Europe has been facing several issues, including staff shortfalls, delays in air traffic control and departures, leading to flight cancellations. Amid the tight labour market, flights have been capped at two of Easyjet's biggest airports, London Gatwick, and Amsterdam.
RELATED READ: GSK, AAL, IMB: Manufacturing stocks under lens amid record-high inflation
Easyjet has been consolidating several flights across the impacted airports in response to these flight caps, allowing customers to book alternate flights. Due to these precautionary moves, the carrier is now anticipating its capacity in the third quarter to be approximately 87% of the 2019 levels, and in the three months ended September to be approximately 90% of 2019 levels. The respective forecasts for the third and fourth quarter stood at 90% and 97% earlier.
While Easyjet aims for increased resilience this summer, the disruptions will lead to a cost impact due to crew expenses and airport charges. The airline believes that the cost impact would continue this summer, but it would be able to develop more resilience in time for the peak periods in 2023.
RELATED READ: UKW, JLEN, GCP: Infrastructure investment trusts under investors' lens
EZJ's share price performance
The FTSE250-listed airline Easyjet has been trading on the London Stock Exchange since November 2000. The performance of the company has deteriorated over the past years due to the pandemic, which has hit the global aviation industry. However, according to Easyjet's latest trading update, its medium-term outlook remains attractive.
The returns of the company on a one-year as well as YTD basis are negative as of 21 June 2022, at -54.32% and -20.47%, respectively. The company currently holds a market cap of £3,363.29 million.
Easyjet's shares were trading at GBX 442.70, down by 0.23%, at around 12:00 PM (GMT+1) on 21 June 2022.