Erris Resources focuses on creating value for shareholders in low-risk jurisdictions through exploration and discovery. On discover its prime aim and focus is to promote the delineation and growth of resources through industry partnerships and JV collaborations. The company has highly skilled staff and team members with rich experience that possesses a strong track record of discovery and value creation . The strategy of the company- Erris Resources is endorsed and supported by leading mid-tier royalty company- Osisko Gold Royalties which is a renowned Canadian mining company.
In terms of opportunities, Erris Resources looks at 23 prospecting licenses in Ireland that focuses on zinc with ancillary lead, silver and copper. Further to which, five exploration permits in Sweden, ten in Norway along with two reservation permits in Finland that focusses mainly on Gold. Erris Resources also is looking towards the New Option Agreement for the Loch Tay Gold Project in Central Scotland.
Erris Resources is dedicated and committed to the organic development of its portfolio coupled with acquisitions. It aims at developing and growing its discoveries and projects through judicious exploration and drilling. It also focuses on cutting down and minimizing risks through JVs and industry partnerships. The company Erris Resources puts an unparalleled focus on cost efficiency.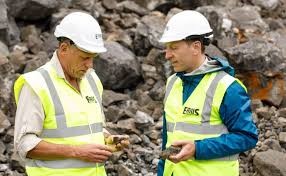 Erris Resources enjoys support from its industry partners to support its growth, with Osisko Gold Royalties being an 18.91 percent shareholder in the company and holding a one percent net smelter royalty over the Abbeytown project and all the Swedish licenses. It currently has a market cap of CAD $1.88 billion. Besides Osisko, Erris Resources other industry partner includes- Centerra Gold with which Erris Resources had a strategic alliance that covers Sweden and Finland up to December 2019. All projects are now reverting cent percent to Erris Resources and are available to new partners. It has a market cap of CAD $3.05 billion.
Low-Risk Jurisdictions on Target
Sweden, Finland, Norway:
Sweden and Finland have more than a thousand years of rich history of mining and metal refining/ processing. Currently, Sweden is one of the largest suppliers and producers of coal and metals in the European Union and one of the major producers of base and precious metals. Finland, along with several other Au and base metal deposits, hosts Europe's largest Au mine. Prior to the discovery of oil, Norway was a vital and significant mining nation, however, there has been renewed support for mining to be able to move away and diversify into other significant areas other than hydrocarbons.
Ireland: A major Zinc destination:
Ireland is indeed a very attractive destination for mining and exploration. Ireland is a prosperous European union nation enjoying a longstanding history in mining, deeply rich geology- with an abundance of mineral potential, backed by a highly advanced and technologically sound infrastructure. Ireland is known for its discoveries of zinc and globally ranks at the first position for its zinc mineralization per square kilometer.
(Image Source: Erris Resources)
Rich Experience
Erris Resources has an extensive experience with a proven strong record of discovery, delineation, Joint Venture and Sale. With Medgold Resources Corporation, it has a market cap of C$5.5 million (TSXV 2012) in Europe. With HDI RathDowney, it has a market cap of C$16.17 million (TSXV 2011) also in Europe. With Anglo American, Sakatti magmatic Cu-Ni-PGE deposit, Greenfields exploration discovery in the year 2009, in Finland. In Turkey, with Startex International- Sale of thirty percent and one percent NSR of Oksut for $24.5 million to Centerra Gold. TSR Gold discoveries in Egypt and Djibouti. Chesterfield Resources has a market cap of GBP 2.04 million in its Cyprus Cu-Au Brownfields Exploration Projects. With Horizonte Minerals it has a market cap of GBP 55.8 million (AIM 2010), major nickel laterite discovery in Brazil which is advancing to construction. With Gold quest, it has a market cap of C$ 26.99 million TSXV C$ 23 million from Agnico-Eagle Equity stake, Romero Deposit Dominican Republic. With Anglo American- Los Sulfatos discovery 2009 1.2 Bt at the rate of 1.5 percent Cu, 0.02 percent Mo 22,000m drilled in Chille.
Investment Case:
Erris Resources is focused on exploration and discovery, to create value.
It enjoys strong industry partnership with the leading TSX-listed royalty company.
Erris Resources aims at operating in politically stable, prospective jurisdictions.
Erris Resources has its discovery asset portfolio- zinc in Ireland and Au in Scotland and Scandinavia- low cost assets.
The company is led with a strong leadership and management team with a strong expertise and rich experience in discovery.
Among its value catalysts, Erris Resources is in discussion with third parties for new advanced opportunities.
Adding to these are the strong cash position that Erris Resources possess as compared to its peers.
Corporate Responsibility:
Erris Resources takes into sincere cognizance that their efforts and business actions have a bearing and affect on the communities, the ecosystem and the people with whom they work closely. This understanding makes Erris Resources commit to responsible and mindful exploration.
Community
The company acknowledges the need to collaborate and communicate proactively with the groups that may be impacted by their activities. Therefore, in order to develop shared understanding, solidarity and respect they strive to cultivate long-term relationships with these groups.
Environment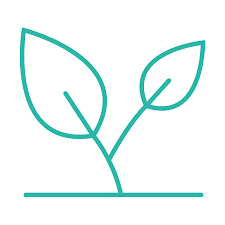 Exploration practices are carried out with a focus and an aim to have limited environmental impact whilst observing some of the best practices in the industry. Their strategy is focused on a rigorous assessment of risk, measurement and monitoring throughout all stages of exploration and working closely in collaboration with environmental bodies and local community organizations.
Safety
The safety of their employees is of paramount importance to the company. Erris Resources lays strict emphasis on strong personnel safety culture and ensures that adequate safety policies are in place to assure that all their business activities are carried out in accordance with safety standards.
Board and Management
Erris Resources' management is led by a team of experts that possess strong expertise and rich knowledge in the area of discovery, mining and natural resources.
The members of the board management at Erris Resources comprises of the following members:

Jeremy Martin, Non- Executive Chairman
Anton du Plessis, Chief Executive Officer
Cherif Rifaat, Chief Financial Officer
Graham Brown, Non-Executive Director
Jeremy Taylor- Firth, Non-Executive Director
Key Management and Technical advisers of Erris Resources:

Aiden Lavelle, Chief Operating Officer
David Hall, Technical Advisor