Highlights

New Zealand has a fast-growing technology sector.
Fintech is the fastest growing subsector.
The NZ Government extends strong support for technology.
New Zealand has a large number of technology companies with innovative technologies. These are globally focused from the start. It has a thriving start-up environment that gets strong support from the government.
Big technology companies of New Zealand
There are approximately 200 big technology companies in New Zealand. Out of these, only a few are listed on the NZX. For many technology companies, the ASX is more attractive for listing as it can reach a higher valuation.
One such company is Zero which was listed on the NZX but delisted itself and got listed on the ASX. However, the S&P/NZX All Technology index reflects great support for technology stocks within New Zealand, showing almost a 23.4% return over 10 years.
Also Read: Five popular technology shares to explore on NZX
Related Article: How are 10 NZX technology stocks faring amid the pandemic?
Related Read: Are these 10 major fintech companies in the US?
Auckland, the technology hub
The city of Auckland is the main centre for the technology sector. It is also called the technology powerhouse. It drives and invites global companies and is a home to many health IT, digital and fintech companies. Auckland has the advantage of being powered by suitable infrastructure, a skilled workforce and a business-friendly environment.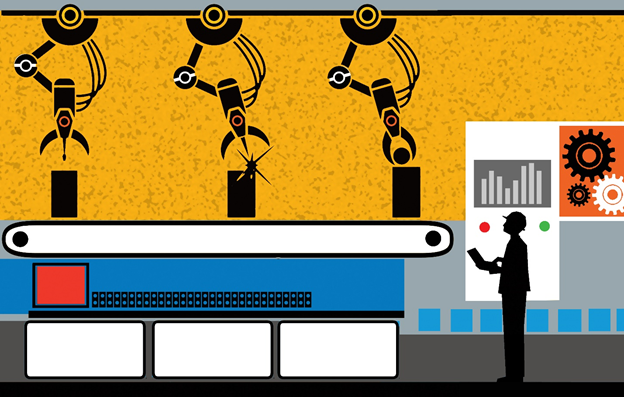 Image Source: Copyright © 2021 Kalkine Media
There are different types of tech companies
Fintech
Fintech is New Zealand's fastest growing sub sector. Auckland is the home to some of the best NZ companies, including SmartPay, PushPay and Payment Express. It's a high-growth sector and its revenue has grown by 38% in the last five years.
Healthtech
There are more than 500 health technology companies in Auckland that support a workforce of more than 7,000 people. Even the bigger healthtech companies like Fisher and Paykel Healthcare Limited and Orion Healthcare are in Auckland.
Against this backdrop, let's look at five big NZX-listed technology companies.
Eroad Limited (NZX: ERD) develops technology solutions that handle vehicle fleets, improve driver safety, support regulatory compliance, and decrease costs related to driving. Last month, ERD entered into a partnership with Seeing Machines Limited. This Company is an industry leader in vision-based monitoring technology. It is useful in avoiding risks associated with accidents. The integration with this technology will help fleet operators to control, map better and avoid accidents.
Also Read: Digital Gets a Boost in 2021 NZ Budget- 5 Related Stocks
On 3 September, the stock was trading down by 0.16% at NZ$ 6.260, at the time of writing.
Pushpay Holdings Limited (NZX: PPH)(ASX:PPH) is a software company that provides donor management systems. Through the technology, it streamlines the payment and engagement of the donor communities. On 23 August, it acquired complete ownership of Resi Media LLC.
Also Read: Pushpay (NZX:PPH) Who is the Company's founder? Does it pay dividend?
On 3 September, the stock was trading down by 1.13% at NZ$1.750, at the time of writing.
Serko Limited (NZX:SKO) specialises in technology for travel and bookings. This year was rough for the company due to the travel and tourism industry being the worst hit by the pandemic. Its travel management app Zeno has a global demand and SKO is present in many countries like Australia, China, the U.S., besides its home country, New Zealand.
Also Read: How is Serko (NZX:SKO) weathering the pandemic storm?
On 3 September, the stock was trading up by 4 % at NZ$8.320, at the close of the trading session.
Vista Group International Limited (NZX:VGL) offers technology solutions to the film industry. It also provides moviegoers with data analytics, reporting for box office software and creative and marketing solutions. It is a big company that has offices in South Africa, the UK, the Netherlands, China and Australia.
On 3 September, the stock was trading up by 0.41% at NZ$2.430, at the close of the trading session.
Plexure Limited (NZX: PXI) is a company for mobile software. It's a customer-centric company. On 2 September, it announced that it had closed the private placement worth NZ$15.6 million that would help it in acquiring TASK. It also declared that it would now be going for shareholder placement worth NZ$5.2 million.
Also Read: Plexure (NZX:PXI) completes institutional placement to NZ & Australian investors
On 3 September, the stock was trading 10% up at NZ$0.660, at the close of the trading session.
Bottomline
The road ahead for technology companies is very bright as they have government support. Although Auckland is the main city for tech companies, other new centres are also being developed so that New Zealand has a robust technology sector.