Summary

No interim dividend offered in the Gentrack Group Limited's Half-Yearly Report.
Cinema business leading to Vista Group's International recovery.
Plexure Group International offers a change in management role.
In the current business trend, while several sectors have suffered hugely, work-from-home besides other factors turned out to be comparatively good business for IT-based companies. Here are the NZX-listed stocks that tend to offer new developments and have interesting plans for growth in the third Quarter of FY21. While this is a good period for technology stock-based investments considering how situations are, one will need to research through the details of a Company's stock prices and announcements before reaching a decision. Have a look at their diverse range, developments, and announcements for a better understanding on what is best to invest and what can be avoided.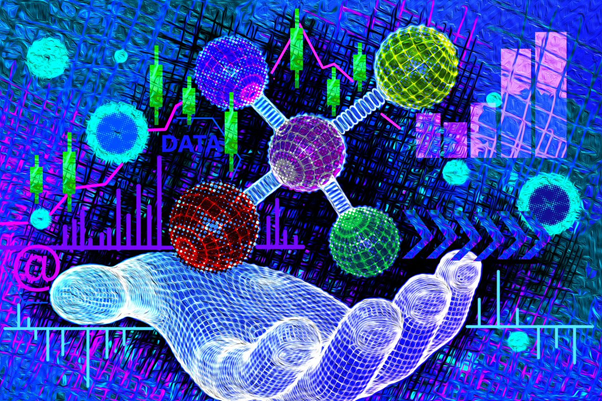 Image Source: Copyright © 2021 Kalkine Media
Don't miss : Why investors are hooked on NZX penny stocks amid unpredictable market conditions
Read now: Digital Gets a Boost in 2021 NZ Budget- 5 Related Stocks
Geo Limited (NZX:GEO)
This company offers SaaS-based services. While Mr. Roger Sharp, the Executive chair of the Company, has announced retirement from his position, he will transition further into a support-based position for the management of the Company, besides hoping to get re-elected at the AGM as Non-executive Director.
Gentrack Group limited (NZX:GTK)
Offering essential software services for various sectors like airports and utilities, Gentrack recently announced its updated investor strategy, besides its half-yearly report for the duration ended 31 March 2021. The revenue witnessed a 0.7% jump to NZ$51.0 million from pcp, while the EBITDA was NZ$7.0 million, a 63.2% growth from pcp. There were no interim dividends paid and the NPAT was noted to be NZ$1.1 million in losses.
Enprise Group limited (NZX:ENS)
This is an investment-focused business for growing tech-based Companies. Of late, it announced about its acquisition of "Very Impressive Software", which is an SME business-based product provider. It will enhance the range of services being offered and will help in serving a much larger customer base eventually.
Serko Limited (NZX:SKO)
This Company offers specialised services in expense and travel-based technology solutions. Shane Sampson has been appointed as new Chief Financial Officer of the Company and shall undertake her responsibilities from 11 October 2021. With over 30 years of finance-based experience, her latest place of work was PushPay Holdings limited.
Also read: What should you know before investing in tech stocks?
Image Source: Copyright © 2021 Kalkine Media
Vista Group International Limited (NZX:VGL)
This Company offers IT solutions in the film making industry globally. While the Company has announced its half-yearly report release date to be 27 August 2021, it has also indicated a better cash-flow position, which comes as a respite after COVID-19 restrictions. This is because of the improvement witnessed in the cinema-based business.
EROAD Limited (NZX:ERD)
This technology stock deals in driver safety, vehicle fleets and upcoming networks for transport. According to the latest update by the Company, its annual shareholders' meeting will be held on 30 July 2021. There was also an investor presentation by the Company held on 23 June 2021.
Read now: Will New Zealand become a technological hub? Which are the big tech companies there?
Don't miss: What are the top tech stocks in New Zealand?
Also read: How did New Zealand stock market perform Today? Know 5 NZX Stories AFI, MEE, ERD, CVT, FRE
Pushpay Holdings Limited (NZX: PPH)
Dealing with payment automation and administration services through their expertise in the IT sector. Ms Shane Sampson who was employed with PushPay Holdings in the US, since 2015, is now moving on to become the Chief Financial officer at Serko Limited.
Plexure Group Limited (NZX:PLX)
This Software organisation deals with various mobile experiences such as customer experience and mobile engagement. Mr Andre Gaylard has been appointed as CFO for the Company while Andrew Dalziel has stepped down from the position as announced by the Company on 18 June 2021.
Also read: The NZX 50 Added 100.48 Points on Monday, Primarily Led by Buying in Industrials and Consumer Staples Stocks