Highlights

Amid the times of COVID-19-related uncertainties, technology stocks have managed to sustain themselves.
PaySauce has scheduled its Annual Meeting for next month, urging stakeholders to share directors' nominations.
Vital appoints a new sales head, with a work experience of two decades in the telco sector.
Technology stocks are the reflector of a nation's progression and economic well-being. The companies operating in this space are engaged in businesses related to software, hardware, internet information as well as telecommunications.
Moreover, as more and more companies are adopting new and innovative technologies to sustain their business models, technology stocks present tremendous growth potential and offer a good investment choice for investors.
That said, here's a compilation of five NZX penny stocks worth looking at in the technology space.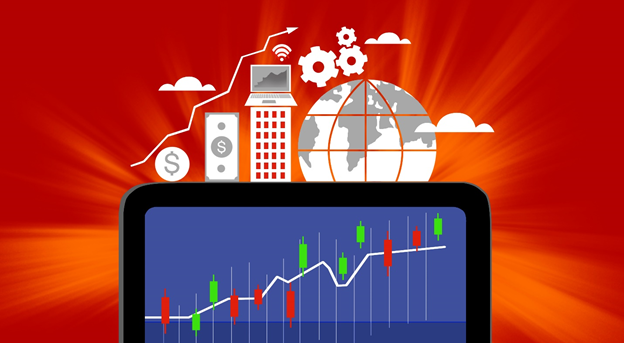 Source: Copyright © 2021 Kalkine Media
PaySauce Limited (NZX:PYS)
First on the list is PaySauce Limited, which focuses on building enterprise software. The Company has planned to organise its Annual Meeting on 24 September and has urged its shareholders to send the nominations for directors latest by 26 August.
At the closing bell, on 25 August, PaySauce dipped by 3.03% at NZ$0.320.
Related Read: How are the 6 stock prices moving on NZX?
Geo Limited (NZX:GEO)
Next in line is Geo Limited, which is a SaaS-based company for mobile businesses. Recently, the Company notified that Rod Snodgrass, GEO's Independent Director, would assume the role of the Company's Chair w.e.f. 1 September.
Also, Ana Wight would take charge as an Independent Director from January 2022 onwards and at the same time, would also head the Company's Audit & Risk Committee.
Shares of Geo were flat at NZ$0.118 on 25 August, at the market close.
Also Read: Why these 10 penny stocks can matter in 2021
Plexure Group Limited (NZX:PX1)
We would now look at Plexure Group Limited, offering a mobile engagement platform. Considering the prevailing COVIF-19 situation across the country, the Company has announced to hold a virtual Annual Meeting of Shareholders on 21 September.
At the end of the trading session, Plexure Group gained by 3.70% at NZ$0.560, on 25 August.
Related Read: What are the top tech stocks in New Zealand?
Vital Limited (NZX:VTL)
Coming up next is Vital Limited, which apart from offering WiFi, fibre, and digital radio services, also provides crucial technology and infrastructure across the nation.
As per the latest update, the Company has appointed Paul Rennie as its new sales head. Rennei has over 20 years of work experience in the telco sector and transformation in regions like the UK and NZ.
Rennie would commence his tenure with VTL from September 2021 onwards.
On 25 August, Vital fell by 1.32% at NZ$0.750, at the closing bell.
Must Read: How are NZX telecom stocks performing amid COVID-19?
Rakon Limited (NZX:RAK)
Topping off the list is Rakon Limited, which is a technology-driven company engaged in manufacturing frequency control products and timing solutions.
In its Annual Meeting of shareholders this month, RAK's shareholders passed a resolution related to the re-election of Bruce Irvine as the Director of RAK.
Further, a resolution was also passed to authorise the Directors to fix the auditor's fees.
At the end of the market session, on 25 August, Rakon climbed by 1.04% at NZ$0.970.
Related Read: Which 5 NZX companies are growing in 2021?
Bottom Line
During the uncertain times of COVID-19, when most of the companies are facing economic upheaval, it is the country's technology sector that has sustained and impressed the investors with huge growth potential, for it boasts a sound business model.