Highlights

Kiwis are facing increased prices at supermarket checkouts.
Supermarkets are lowering/freezing prices of grocery items amid a cost-of-living crisis.
Warehouse Group reported an increase in sales in Q3FY22 compared to pre-COVID-19 times on Friday.
Kiwis are facing an increased cost of living as inflation struck a 30-year high of 6.9% in the March quarter and food prices went 6.4% higher on pcp in April 2022.
Moreover, a jump in food and fuel prices globally amid the Russia-Ukraine war and the COVID-19 pandemic are putting further strain on Kiwi pockets. Subsequently, Kiwis are witnessing high prices at supermarket checkouts.
On 11 May, Foodstuffs announced a price cut of an average of 10% on over 110 everyday items to the 2021 levels. Countdown also declared last week that it had freezed prices of more than 500 items for three months.
Some experts have suggested that there may be more supermarket discounts ahead after 2 major supermarket giants have stepped up to cut prices to tackle the cost-of-living crisis.
On this note, let's see how these 2 retail stocks are faring.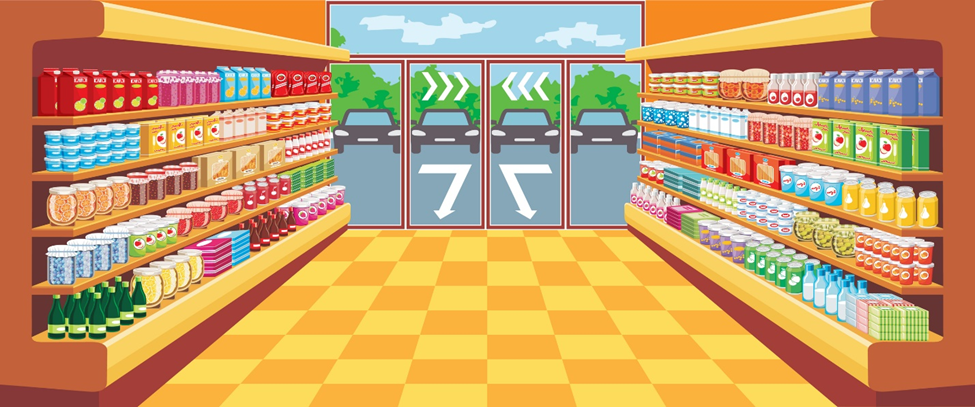 Source: © Yakovleva | Megapixl.com
KMD Brands Limited (NZX:KMD)
A global outdoor, lifestyle and sports company, KMD Brands, made a positive bounce back in Q2 FY22 after its Kathmandu, Oboz and Rip Curl business faced the impact of the COVID-19 lockdown in Q1. The Group reported an NPAT loss of $5.5 million and an underlying EBITDA of $10.2 million in H1 FY22 ended 31 January 2022.
GOOD READ: KMD, BGP: Retail stocks in focus amid new plea for high grocery prices
KMD increased its interim dividend by 50% to 3cps and opened 12 new retail stores globally.
The Group's online sales rose to 17.4% of DTC sales and continued to deliver on its strategic objectives. KMD looks to develop its portfolio of global brands, bolstered by investments.
On 13 May, at the time of writing, KMD was trading flat at $1.18.
Warehouse Group Limited (NZX:WHS)
Warehouse delivered its sales update for Q3 FY22 on Friday. The Group registered a 7.4% rise in online sales to $86.6 million with click & collect sales being the preferred choice for online customers.
Related Read: WDT, IKE, MFB- 3 interesting penny stocks to explore in May
ALSO READ: MFB, CVT, PGW- A glance at 3 food stocks as NZ food inflation remains high
The Group's sales numbers rose 8% to $771.6 million in the period compared to Q3 FY19 for the 13 weeks to 1 May 2022 and the gross profit margin stood at 35.6% in Q3. The Group's product supply was disrupted in Q3, and shipping schedules are likely to remain limited in Q4 and into FY23.
WHS is due to announce its FY22 results on 28 September 2022. On 13 May, at the time of writing, WHS was trading at $3.27, up 3.81%.
Bottom Line
The rise in transport and fuel costs, labour scarcities, global supply chain challenges and an increase in equipment price are some of the challenges that continue to remain and pose challenges for retailers.
(NOTE: Currency is reported in NZ Dollar unless stated otherwise)