Highlights

COVID-19 triggered restrictions and lockdowns contributed to a great extent to the incremental growth of e-commerce companies.
Fishpond boasts of selling over 25 million products, which cannot be found even in local stores and websites.
Focusing on customer service and quality, EziBuy is one of the largest online retailers across Australasia.
With the advent of technology, e-commerce has helped businesses to grow by leaps and bounds and tap into new market opportunities. In recent times, with lockdowns and restrictions across the globe, online retail shopping sites witnessed huge customer spending.
As per reports, revenue from NZ's e-commerce industry clocked US$4 billion in 2020, with people buying big-ticket items along with staples and weekly grocery shopping.
Related Read: NZ online shopping on a record high, would the uptrend continue?
With this backdrop, let us explore the five famous e-commerce companies operating across Kiwiland.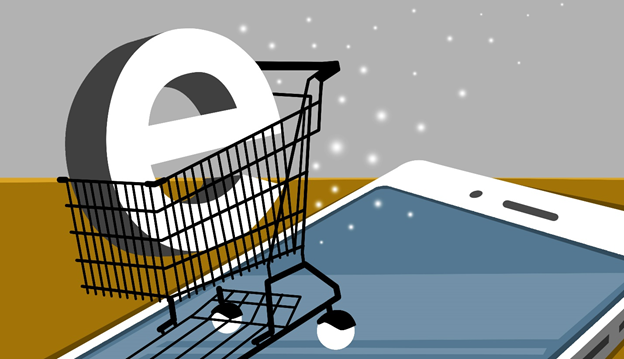 Source: Copyright © 2021 Kalkine Media
ALT+TAG-Online shopping
Fishpond Limited
First on the list is Fishpond, which is based in Auckland. Launched by Daniel Robertson in 2004, the Company is functioning as a specialist online book retailer, providing a wide range of books at unbelievable prices.
The Company also sells other products like fitness accessories, toys, bags, jewellery, household goods, electronics, etc.
It works with suppliers from across the world, thereby bringing over 25 million products on the platform, which cannot be found even on local stores or websites.
Must Read: The Rise of Online Retail Shopping Amid COVID-19 And 4 Related NZX Stocks
EziBuy Limited
Another Auckland-based multi-channel retailer is EziBuy, which was founded in 1978 by the Gillespie brothers. Being the largest online retailer across Australasia, the online shopping store sells apparel, footwear, accessories, and homeware.
Its collection boasts some of the famous private labels like NEXT, Capture, Emerge, etc.
The Company lays emphasis on customer service, with convenience and quality as its prime focus.
Interesting Read: Is e-commerce spelling doom for Australia's brick-and-mortar stores?
Briscoes Homeware
Briscoe Group Limited (NZX:BGP) is the holding company of Briscoes Homeware, which is ruling the Kiwi retail market for many years.
It is hugely popular among its customers as it offers products at hugely discounted prices.
With 46 stores, Briscoes Homeware has a countrywide presence, while its other brand, Rebel Sport, a leading sporting goods retailer, has 40 stores across the nation.
Briscoe Group declared its NPAT at NZ$46 million and its total group sales clocked NZ$358.4 million for the first half of the year.
It is likely to release its interim results on 14 September, which also include an interim dividend announcement.
Do Read: How are these 5 NZX retail stocks faring in 2021?
Harvey Norman New Zealand
Next, we would be looking at harveynorman.co.nz, operated by Harvey Norman Stores (NZ) Pty, Ltd., a subsidiary of Harvey Norman Holdings Limited (ASX:HVN), which is one of the top online stores for buying electronics, communication products, furniture, bedding, carpets, kitchen appliances, toys, etc.
Apart from New Zealand and Australia, Harvey Norman has stores across Ireland, Singapore, Croatia, Malaysia, and Slovenia and boasts of having over 250 stores across the world.
It has bagged the best multi-channel retailer award at the online retail industry awards conducted in 2016. The Company has also secured a gold medal at the Asia-Pacific Stevie Awards.
Related Read: Seven ASX-listed 'stay-at-home' stocks for investors
TreatMe
Last on the list is TreatMe, which was founded in 2011. It provides services in cities like Auckland, Wellington, Christchurch, Waikato, etc.
It is a famous NZ e-commerce site, which provides online information on the best spas, hotels, pubs, beauty services, family entertainment activities, car cleaning services, home maintenance, among others.
It must be noted that these services are offered at heavily discounted rates.
Related Read: NZ Meat Industry Amid Coronavirus : Can e-commerce make up for the lost Hospitality Market?
Bottom Line
With the penetration of the internet and smartphones, the e-commerce industry has seen incremental growth and will continue to bring shopped products at consumers' doorstep.