Summary

Briscoe Group Limited offered management changes and updates
Hallenstein Glasson Holdings Limited revealed suffering store closures due to COVID-19 restrictions
Strong sales were reported by Michael Hill International Limited, despite the turmoil of the past year.
As the name suggests, the retail shares are the ones which include the direct sale of products or services from the company to the consumer. Belonging to the consumer discretion segment, these could be single product stores or multi- product. Whether or not they are a good investment could depend upon the nature of trade they are in, what products or services they retail in and how well the target audience reacts to the same in different conditions. Before making such investments, one must look at the market cap and other indicators to know about how the company will do and whether the company pays dividends on a consistent basis or not.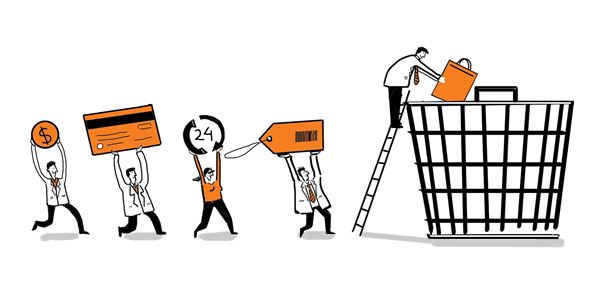 Image Source: © 2021 Kalkine Media
In the past year, while some retail companies benefitted due to COVID-19 induced lockdowns , the others witnessed massive downfall. For example, sectors such the medical retail sector witnessed a boom, while those related to travel, not so much. Let's have a closer look at the retail-based Companies based in NZX and see how they have been doing of late.
The Warehouse Group Limited (NZX:WHS)
What was once a single store has grown on to become one of the most widely known retail groups in the country, with brands of the likes of Noel Leeming, The Warehouse, TheMarket, 1-day and so on. Placed under a trading halt for the duration of which the Foodstuffs sale was underway, the share sale settlements took place on 25 May 2021.
Briscoe Group Limited (NZX:BGP)
Boasting as many as 85 stores in the country, this retail group has listing on both ASX and NZX. It operates mainly in retail, sports goods as well as homeware products. In its annual shareholder's meeting, it was decided that Dame Rosanne Meo be re-elected as the Company's Director for a second term. Mark Callaghan shall also be re-elected in Director position. The Director remuneration amount also witnessed an increase to an amount not exceeding NZ$400,000.
Also read: 6 NZX Stocks Under Spotlight Today- TRA, SVR, AMP, WHS, RYM, PYS
Read now: Do These 6 Dividend Stocks Have Robust Growth Prospects- HLG, WHS, NWF, MEL, CDI, FCT?
Hallenstein Glasson Holdings Limited (NZX:HLG)
This is a clothing retail outlet chain with as many as 120 stores in New Zealand and about 35 in Australia. They offer both menswear and womenswear. Recently the Company announced closure of its stores situated in Sydney and Melbourne. This comes after the renewed restrictions due to the COVID-19 lockdown that have been introduced in different parts of the country. The stores in New Zealand shall not be affected by these closures.
Read Now: 6 Popular Stocks Worth Watching On NZX- PCT, NZK, SML, WHS, MFT, IFT
Don't miss: 6 Best Dividend Stocks To Keep An Eye On This Good Friday-MEL, NWF, VCT, WHS, HLG, CDL
Kathmandu Holdings Limited (NZX:KMD)
Known to be a brand that offers state of art clothing and accessories for travelling in the outback, Kathmandu Holdings Limited is a retail brand that caters to people looking for adventure based travel. In a trading update laid out by the Company recently, it was announced that the COVID-19 related restrictions imposed in New South Wales Australia, have led to trade related disruption for the Company. Besides this the 2 week lockdown in Victoria had an effect on as many as 62 of its stores located there.
Don't miss: How is the New Zealand retail sector faring? Which are the top retail players in the country?
Michael Hill International Limited (NZX:MHJ)
This Company offers the manufacture and retail of fine jewellery across New Zealand, US, and Australia besides other countries. It specializes in watches, bracelets, and rings besides other products. As of o 15 July 2021, the trading update released by the Company was of the view that it witnessed strong trade in Both New Zealand and Australia markets. The store sales were up by 13.5% from pcp. Same store sales were seen up by 15.7% in New Zealand.
Read now: How Did Retail Sector Respond To Fair Pay Proposal? A Look At WHS, KMD, BGP, HLG
Restaurant Brands NZ Limited (NZX:RBD)
This Company offers several food franchisees across the country. Taco Bell, Pizza Hut, KFC to many others, it deals in multi-site retail stores. In the meeting results announced for the ASM 2021, the re-election of Maria Elena Pato Castel was announced for the post of Director. The other announcement was regarding the fact that the board of directors were to ascertain the remuneration for the author, respectively.