Small-cap securities can be unexpected investments because they can generate large profits in a limited period of time. They aren't always the most expensive stocks. They will, however, appreciate in value over time, resulting in large returns for investors.
On the other hand, finding small-cap stocks that can potentially provide investors with a profit over time is a difficult challenge.
Let's have a look at 6 penny stocks that investors can consider in coming weeks.
Southern Charter Financial Group Ltd (NZX:SNC)
SNC posted a net loss of $59,163 in the first quarter of 2020, which concluded on September 30, 2020. The H1 loss was less than last year's loss of $88,313 in the same time. This was attributed to lower costs for due diligence and legal fees associated with potential acquisitions.
The Company continues to search for viable acquisition targets with the aid of the new majority shareholder.
On 21 April, at the time of writing, SNC was trading flat at $0.008.
Rakon Limited (NZX:RAK)
Rakon witnessed increased demand for its products, which are used in a variety of applications, intensified by the global scarcity caused by a factory fire. It is also witnessing increased demand from the telecom sector, particularly 5G roll-out and growth in all its core business sectors.
It expects to achieve underlying EBITDA in the range of $27 million and $32 million in FY22. The guidance announcement came after the Company declared that it had secured significant orders that would lead its revenue to increase by at least 20% on prior year.
On 21 April, at the time of writing, RAK was trading flat at $0.99.
Geo's revenue fell 7.4% to $2.1 million for the half year ended 31 December 2020 due to the divestment of the Geo for sales business.
In February, the Company announced that the firm's scaling programme is putting the company on a solid footing with growth in operational efficiencies, customer acquisition metrics, and strong advances in cash flows.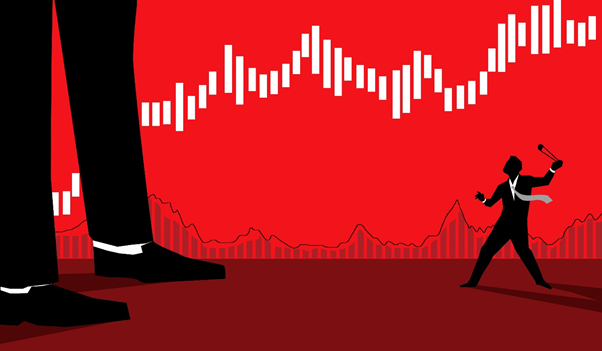 Source: Copyright © 2021 Kalkine Media Pty Ltd.
NZRegCo recently asked about the Company's share price. Geo's stock rose from $0.098 on March 24 to $0.125 on 14 April 2021.
On 21 April, at the time of writing, GEO was trading at $0.125, up 2.46%.
DO READ: 5 NZX Penny Stocks That Are Dividend Payers As Well
Vista Group International Limited (NZX:VGL;ASX:VGL)
In March, Vista Group issued a governance report, outlining its efforts to meet its diversity and inclusion objectives. It wants to tap into white spaces around the movie industry, using global tech, SaaS, and capital market expertise to grab the market.
ALSO READ: 5 NZX Penny Stocks That Ended The Week In Green
VGL is also focused on making Vista Cloud, the most recent innovation, a next-generation app, as well as recruiting and attracting the best talent. The Group plans to hold its next Annual Meeting on 26 May 2020.
On 21 April, at the time of writing, VGL was trading at $2.38, down 0.42%.
Warehouse Group Limited (NZX:WHS)
The Warehouse Group recorded a 7.4% growth in the Group revenue to $1,808.3 million in its FY21 H1 results. Over the same time, the Company's adjusted NPAT increased by 140.2% to $111.0 million. The Warehouse, Noel Leeming, Warehouse Stationery, and Torpedo7 were among the company's top performing labels.
GOOD READ: Growth Stocks on Mind? Here are 5 NZX growth stocks
For FY21, WHS announced an interim dividend of 13cps, which will be paid on April 22, 2021.
On 21 April, at the time of writing, WHS ended the trading session at $3.54, down 0.28%.
Livestock Improvement Corporation Limited (NZX:LIC)
LIC saw a strong H1 ended on November 30, 2020, with a 10.4% increase in net profit. This was due to growth in sales of the company's premium artificial breeding options, as well as animal welfare and diagnostics testing.
ALSO READ: Would These 5 Penny Stocks Deliver Good Returns In April 2021?
The Group has projected its underlying earnings to be in the range of $19-23 million at the year end. It expects the same to be between $19-25 million in 2021-22.
On 21 April, at the time of writing, LIC was trading at $1.05.
(NOTE: Currency is reported in NZ Dollar unless stated otherwise)