Penny stocks, including Asset Plus Limited, Barramundi Limited, NZ Windfarms Limited Rua Bioscience, and Wellington Technologies witnessed decent movement upwards in their stock prices on the NZX on Friday. These stocks were great play for the day traders on Friday.
Although the NZX 50 was more or less flat, few penny stocks like Just Life Limited ((NZX: JLG) gained almost 4.17% at NZ$1 due to its acquisition of About Health. Some of the other Penny stocks that closed the week high were TruScreen Group Limited (NZX: TRU).
Asset Plus Limited (NZX:APL)
APL is an infrastructure company, which gained 1.52% at NZ$0.335 on Friday. Even though the stock movement was not linked to any specific announcement made in the recent past, it has performed well despite COVID-19-related restrictions.
Its yearly earnings report showed that its profits had jumped up to NZ$12M from NZ$2M over last year. Its operational funds situation was strong with its cash-raise initiative. Its future plans are also robust, it plans to focus on raise more capital for developing new projects and complete the pending ones.
Barramundi Limited (NZX:BRM)
BRM is an investment company, which invests in Australian equities. It recently announced its undiluted NAV of NZ$ 0.8349. It also disclosed its holdings in the five largest companies, including CSL at 8%, Carsales.com at 6%, Seek-6%, Wistech at 6%, and CBA at %5.
Its stock was trading up by almost 2% at NZ$ 1.040. It has been a profitable company in 1HFY21, with a profit after tax of NZ$31.6M over NZ$12.7M pcp. With a very strong portfolio, the company expects to give a return to its shareholders.
NZ Windfarms Limited (NZX:NWF)
NWF, which is a wind energy company of New Zealand, along with other big utilities companies, was trading high by 2.38% at NZ$ 0.215 on Friday. This company holds a lot of promise as it operates in the sphere of wind energy and generates electricity for 16,000 New Zealand homes. The plans of this company support NZ government's commitment to clean and green energy. It is working on improving upon all its operations and has paid dividends to its shareholders. The recent one was paid in April.
Also Read: Buying in Materials and Utilities Stocks, Pulled NZX 50 Up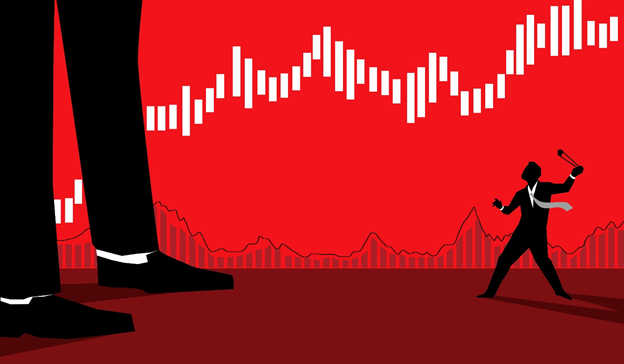 Image Source: Copyright © 2021 Kalkine Media Pty Ltd
Rua Bioscience Limited (NZX: RUA)
RUA also gained 3% on Friday as it had announced the appointment of a proven value creator as the Chief Commercial Officer(CCO). Dr Andrea Grant has a lot of experience in the global pharmaceutical industry and has been appointed to drive the Company's medical cannabis business. Dr Grant will also support the Company in its global expansion plans in select markets.
Also Read: What's Latest With The 5 Penny Stocks From Healthcare Space? - RUA, TRU, CBD, BLT, PHL
Wellington Drive Technologies Limited (NZX:WDT)
WDT announced on Thursday that it would hold its Annual Meeting of Shareholders on 26 May 2021 at 3 PM. The Company would also announce the appointment its directors and the last date for nomination of directors is 7 May 2021. The Company announced its results in February.
According to the its revenue guidance, its revenues are expected to be to the tune of US$40M to US$43M. The Q4 revenue earned was NZ$10M.
Also Read: 4 NZX Industrial stocks to watch out for – RAK,SKL,WDT,SPY