Summary

Penny stocks trade at a low price and they have also topped investors' portfolio list in recent times.
Annual Shareholder Meeting dates announced by Blis Technologies and New Zealand Refining Company.
Massive claims hit insurance entity Tower after Canterbury Floods.
As the name penny stock suggests low-price share, it could prove to be one of the best investments. They also pave one's way into the stock market, with minimal expertise required for the trading. Moreover, one does not require a big bank account for investing in penny stocks.
As one begins to take calculated and well-researched risks, penny stocks might help in securing results relatively quicker than the others.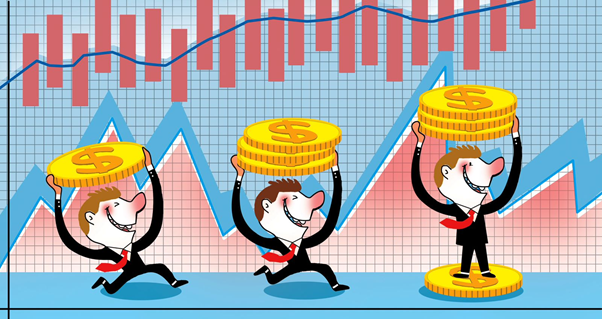 Image Source: Copyright © 2021 Kalkine Media
Come and cast a cursory glance at the popular penny stocks listed with the NZX, with some of them being at the top of their game.
Sky Network Television Limited (NZX:SKT)
This pay-for-television Company is based out of Auckland, New Zealand. Amongst it services are pay-per-view, movies on demand, etc. Recently, Mr. James Bishop has been appointed the new Head of Investor Relations and Company Secretary. The Company gave an investor day presentation on 29 June.
Sky Investor Day presentation - NZX, New Zealand's Exchange
With the highest trading volume of 16,448,270 on the NZX, as of 29 June 2021, Sky Network Television last traded at NZ$0.171, up by 0.59%.
TruScreen Group Limited (NZX:TRU)
This is a critical screening provision provider for the detection of various diseases such as cancer. Earlier, this month, the CEO of the Company sat down for a conversation with 'Stocks Down Under'.
Besides, in FY2021 Preliminary results released by the Company on 31 May 2021, the product sales were recorded at NZ$1.1 million, while incurring a total loss of NZ$3.5 million on pcp, due to COVID-19-related reasons.
The Company recorded a trading volume of 1,453,655 on 29 June 2021, and TruScreen last traded at NZ$0.066, down by 4.35%.
Blis Technologies Limited (NZX:BLT)
This is a leading probiotic-based Company, which works closely with the healthcare and beauty industries. The Annual shareholder meeting is set to take place virtually on 21 July 2021. Director Nominations shall be laid out besides other important agendas to be discussed in the meeting.
Noting a trading volume of 672,397, on 29 June 2021, Blis Technologies last traded at NZ$0.055, down by 3.51%.
Tower Limited (NZX: TWR) (ASX:TWR)
This is a general insurer that offers different verticals such as car insurance, travel insurance and home insurance. In its last update, the Company had unravelled that there have been 164 claims received by them after the Canterbury floods. The estimated expense of Canterbury floods is between NZ$2.8 million to NZ$3 million.
The trading volume recorded for Tower was 633,463. On 29 June, Tower last traded at NZ$0.745, up by 0.68%.
Cannasouth Limited (NZX:CBD)
One of the leading medical cannabis producers in the country, the Company is known to have big future plans. Ms Christine Pears have been elected as the non-executive Independent Director for the Company as announced by Cannasouth. Tony Ho, the Chairman of the Company, hailed her and believes her expertise would benefit the organisation.
Cannasouth's trading volume was recorded at 87, 088. On 29 June, Cannasouth last traded flat at NZ$0.480.
Cavalier Corporation Limited (NZX:CAV)
Primarily a carpeting solutions Company for home and industrial use, it has a client base in NZ, Australia, Canada, and so on. Mr. Greg Smith has been named the CEO of the Company. His previous experience is with a Company called Icebreaker. He takes up the role on 26 July 2021 and shall be helped in the smooth transitioning by Mr. Paul Alston, his predecessor.
On 29 June, Cavalier Corporation last traded at NZ$0.49, up by 7.69%. Also, the trading volume was recorded at 144,669.
Don't miss: Why are these 5 NZX stocks creating a buzz in the market? NZO, VGL, OCA, SKT, CAV
Metro Performance Glass Limited (NZX:MPG) (ASX:MPP)
This Company offers industrial-grade glass. Last month, it released strong FY21 results, offering a strong balance sheet with significant operating cash flow, which led to reduce the net debt by 28%. The NPAT recorded was NZ$8.5 million while the revenue was NZ$232.3 million.
On 29 June, Metro Performance Glass ended the market session, climbing by 3.53% at NZ$0.44. Moreover, the Company noted trading volume of 195,205.
Metroglass announces solid FY21 results - NZX, New Zealand's Exchange
Me Today Limited (NZX:MEE)
This beauty and skin care Company takes pride in being sustainable and eco-friendly. Recently, the Company announced its special meeting results on 25 June 2021. There were votes casted on three important matters and the results have been displayed therein.
Last month, the Company had announced a 100% acquisition of King Honey, a well-known manuka honey producers in the country.
On 29 June, Me Today last traded flat at NZ$0.098. The trading volume for the Company was recorded at 172,686.
Also read: What is a Penny stock? Can it prove to be a good bet for investors?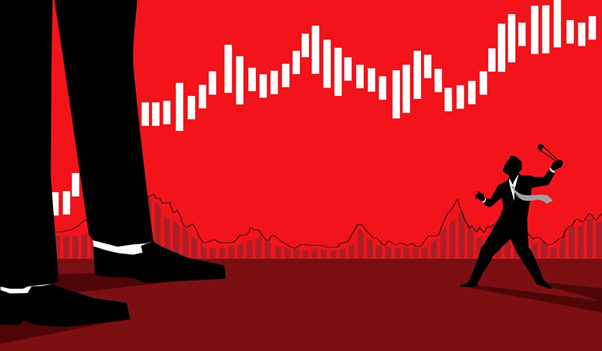 Image Source: Copyright © 2021 Kalkine Media
The New Zealand Refining Company Limited (NZX:NZR)
This is the sole oil refinery of the country. It offers diesel, petrol, and aviation fuel besides other products. Recently, it has announced about its shareholders meeting to be held on 29 June 2021, which can either be attended physically or virtually.
On 29 June, New Zealand Refining Company last traded at NZ$0.670, rising by 1.52%. The trading volume was recorded at 267,400.
Read now: Are penny stocks volatile? Can they help one become rich?
Rakon Limited (NZX:RAK)
This Company offers critical frequency control and timing solutions for various uses. On 27 May 2021, it released its financial report for the period ending 31 March 2021. It recorded a revenue of NZ$128.3 million, higher than pcp by 8%. NPAT was recorded to be NZ$9.6 million while underlying EBITDA was NZ$23.5 million. The EBITDA guidance for FY2022 was said to be NZ$27 million to NZ$32 million.
On 29 June, Rakon last traded unchanged at NZ$0.920 The trading volume was recorded at 170,936.
Also read: Look at the 6 most active stocks on the NZX today