Highlights

Penny stocks are cheap and attractive to some investors.
They could be high-growth stocks.
Some companies that started as penny stock companies are some of the biggest in the world.
There are many stocks on the NZX that are priced cheaply. Many companies trade at less than 1 cent and many under 10 cents in this space.
Investors with a focus on company value and growth prospects rather than the price of the stock usually invest in penny stocks. They believe in the potential of penny stocks to give them good returns, especially for investors with a risk appetite. They buy stocks really cheap in large quantities and even with a slight movement, they make money. However, the investors must watch out for very high-price volatility, a failing company, fraudulent schemes.
Against this backdrop, let's look at 10 penny stocks for September.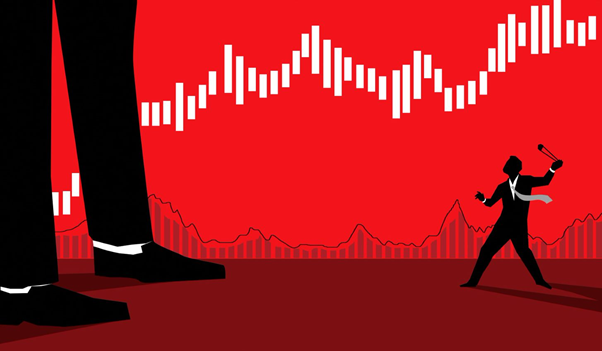 Image Source: © 2021 Kalkine Media
Blis Technologies Limited (NZX:BLT)
BLT is a strong company that has been extending its footprint across geographies. Recently, it announced a long-term deal with a Swedish Company called Probi AB, and this partnership is expected to help BLT in its growth across geographies.
On 24 August, BLT was trading up 1.49% at NZ$0.068.
Also read: Could These 6 NZX Penny Stocks Emerge As Multibaggers?
NZ Windfarms Limited (NZX:NWF)
It recently announced the terms of the 4th Variable Volume Fixed Price Agreement (VVFPA) to be applicable from 1 October 2022 to 30 June 2023. This shows that the Company may be able to get increased electricity prices in comparison to previous ones and that will, in turn, reflect in the revenues.
NWF was trading flat at NZ$0.270, at the time of writing.
Geo Limited (NZX:GEO)
Geo last provided its trading update on the trading conditions, and customer activity levels were resilient in Australia during lockdowns due to the spread of the Delta variant. It also announced the resignation of its Non-Executive Chairman. However, he may be re-elected as the Executive Director at the company's AGM in November.
DO READ: 5 Hot NZX Penny Stocks who are Dividend Payers as well
GEO was down by 1.76% at NZ$0.118, at the time of writing.
Cavalier Corporation Limited (NZX:CAV)
CAV is a woolen carpets brand with business spread across geographies. On Monday, it announced that it was going to change the Company's name to Bremworth. This will change the ticker as well as the name of the Company on the NZX. It was also announced recently that Grant Biel, the founder and Director, is set to retire on 25 November 2021. Mr Biel was with the Company from the beginning of it and helped build flourishing brand Bremworth into a world's leading carpet company.


CAV was trading flat at NZ$0.610, at the time of writing.
DO READ: Are these four cheapest penny stocks worth following in June 2021?
General Capital Limited (NZX:GEN)
Recently, GEN announced that it had reported a 33% rise in its revenue and total assets. The Group has also grown its lending book in Q3FY2021. In the same period, the Company has grown more by getting the support of investors as good opportunities to invest.
On 24 August 2021, GEN was trading down by 3.15% at NZ$0.055, at the time of writing.
Cannasouth Limited (NZX:CBD)
This cannabis company has a huge growth potential even though the regulatory environment is not very supportive. Recently, it released a medicinal cannabis industry report, highlighting the opportunities that exist in this space. CBD has also been venturing into growing cannabis in greenhouses, and this new technology is likely to make it popular in Germany.
Related Read: Does New Zealand have a good healthcare system? What are the best NZX healthcare stocks for investment?
The stock was trading flat at NZ$0.410, at the time of writing.
ALSO READ: 6 Hot Penny Stocks Trending on The NZX
New Zealand Oil and Gas Limited (NZX:NZO)
This Company sought an NOC and has been granted one from The Foreign Investment Review Board for the Australia acquisition of the assets of Amadeus Basin from Central Petroleum.
Wellington Drive Technologies Limited (NZX:WDT)
It's a technology company that deals with Internet of Things (IoT). WDT has been performing well and is expected to do so in the future also. In a recent announcement, it said that its EBIT was in accordance with the company forecast that it had returned to profitability and received an order for its new products.
Also Read: Could These 6 NZX Penny Stocks Emerge As Multibaggers?
WDT was trading up by 1.74% at NZ$0.117, at the time of writing.
Sky Network Television Limited (NZX:SKT)
It is increasing its customer focus. Recently, it signed deals with several companies for content sourcing in the field of entertainment and sports. It also plans to provide more on-demand content to its customers.
Also read: Prominent NZX stocks that waxed and waned today - PHL, BGI, SVR, SPY
SKT was up by 3.41%, at NZ$ 0.164, at the time of writing.
Smartpay Holdings (NZX:SPY)
Recently, it announced that it would hold its annual shareholder meeting in September. Before that, it released its trading update for the quarter. For New Zealand, the Company's ongoing focus will be the best customer experience, which is likely to reflect in its revenues for 2022.
Also Read: 4 NZX Industrial stocks to watch out for – RAK,SKL,WDT,SPY
GOOD READ: Why These 5 Growth NZX Stocks Are Catching Your Attention
The stock was trading down by 0.65%, at NZ$0.760, at the time of writing.
Bottom line: While investing in penny stocks investors must be educated first. They must invest cautiously by considering all the risks involved. . One must know that penny stocks are speculative, therefore, investors are usually advised to keep 10% as penny stocks in their portfolio.