Summary

Savor announces the completion of acquisition of the renowned Hipgroup venues.
Asset Plus publishes its latest portfolio valuation with a steady NTA at 44.7 cps.
Blis Technologies receives approval in India for its probiotic strains.
Me Today join hands with Irish and Australian companies to enhance its sales.
Broadly speaking, penny stocks trade less than a dollar. Being low-priced, they are highly volatile and experience price fluctuations frequently.
These penny stocks attract small-time traders and investors as investing in these requires lesser funds. Moreover, if invested wisely and sagaciously, they might prove as multibagger stocks.
A new investor must be cautious and not place his money just by looking at the stock price. He must consider and analyse a company's fundamentals, like revenue, EPS, profitability, fundraising, etc., to reap the maximum profit.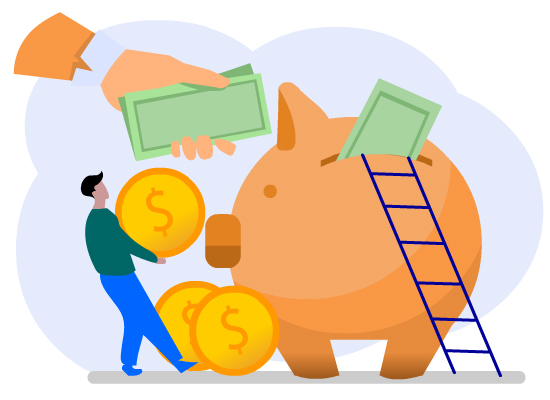 Source: Copyright © 2021 Kalkine Media Pty Ltd
In the given backdrop, let us explore 6 NZX-listed penny stocks that may help the investors to rake in profits.
Savor Limited
Savor Limited (NZX:SVR) recently announced the successful completion of the acquisition of three Hipgroup venues- Amano, Ortolana, and The Store. The Company will continue to focus on new acquisitions as well as enhancing the value of its existing brands.
Also, there has been a shift in SVR's management roles like stepping down of Non-Executive Director, David Poole, and Independent Directors, Sheena Henderson and Rich Frank. The Company has appointed Ryan Davis and Louise Alexander as Independent Directors.
Moreover, Savor's Chairman, Geoff Ross has also announced his retirement but will continue to work till a suitable replacement has been found.
On 6 May, at the time of writing, Savor was trading down by 2.22% at NZ$0.220.
Do Not Miss Reading: Prominent NZX stocks that waxed and waned today - PHL, BGI, SVR, SPY
Asset Plus Limited
Asset Plus Limited (NZX:APL) in its latest portfolio release for the six months ended 31 March 2021 mentioned that the Company's NTA stood stable at 44.7 cps.
The reason behind this was that the loss on Eastgate revaluation was nullified by the valuation gains at 35 Graham Street and Stoddard Road, resulting in total portfolio revaluation gain for the full year to be at NZ$8.9 million.
APL's portfolio value was recorded at NZ$172.3 million towards the end of March 2021.
On 6 May, at the time of writing, Asset Plus was trading down by 1.54% at NZ$0.32.
Blis Technologies Limited
Blis Technologies Limited (NZX:BLT) has announced that its probiotic strains - BLIS M18™ and BLIS K12™ have been granted approval by the Food Safety and Standards Authority of India (FSSAI).
Further, RNA Nutrition, India, will act as BLT's agent for the commercialisation of BLIS Ingredients™ in the country.
On 6 May, at the time of writing, Blis Technologies was trading flat at NZ$0.059.
General Capital Limited
General Capital Limited (NZX:GEN) lately announced that its subsidiary General Finance Limited had released its quarterly report for the March 2021 quarter.
As per the report, General Finance's assets are on a rise, which has resulted in significant profits for the period.
Further, General Capital plans to publish the consolidated annual group result by 31 May 2021.
On 6 May, at the time of writing, General Capital was trading flat at NZ$0.059.
Should Read: What's Going On With These 5 NZX Financial Stocks - HGH, GEN, MLN, BGI, GFL?
Me Today Limited
Me Today Limited (NZX:MEE) revealed that it had entered into a distribution agreement with an Irish company, Uniphar Wholesale Limited, and an Australian retailer, Adore Beauty Group Limited, to promote its brand as well as the sales in Ireland and Australia.
The Company is eyeing an annual gross revenue of a minimum NZ$3 million for FY ending 31 March 2022 with the above new partnerships.
On 6 May, at the time of writing, Me Today was trading down by 2.44% at NZ$0.080.
Michael Hill International Limited
Michael Hill International Limited (NZX:MHJ; ASX:MHJ) in a trading update for FY21Q3 revealed that its online sales had increased significantly, up 69.2% as compared to FY20Q3. There has been a considerable rise in sales across all markets with same-store sales up by 16.6% on pcp.
Moreover, MHJ's loyalty program boasts of more than 600K members and its cash position stands more than NZ$50 million towards the quarter-end.
On 6 May, at the time of writing, Michael Hill was trading down by 1.14% at NZ$0.870.
Must Read: Kiwi Retail Sector And 5 Related Stocks- WHS, HLG, BGP, KMD, MHJ