Source: Stock-Asso, Shutterstock
Summary

Kiwi Group is focusing on green development, launched its Sustainable Debt Program on Wednesday.
Argosy Property minimised the impact of COVID-19, Green development and management of its capital.

Precinct optimistic due to high occupancy rates and high-end clients.
The real estate stocks generally did well despite the coronavirus pandemic. They performed well throughout the last year and continue to do so in FY2021. The real estate sector is diverse, ranging from residential, commercial, retirement homes to lifestyle blocks, and none of these segments was impacted by the pandemic.
Housing demand has been rising, commercial property remained rent-based, therefore, it saw a lot of interest from investors. In terms of sales, office segment led the market.
Let us look at the performance of these real estate stocks.
Kiwi Property Group (NZX:KPG)
KPG emerged strong from disruptions caused by the pandemic. Since this real estate group is into retail spaces, in its results for six months ended September 2020, it showed a drop in operating profits but net profit after tax was up by 47.5% to $54.2 million, due to gain in investment properties.
The Group navigated COVID-19 by the timely steps taken by it, its CEO, Clive Mackenzie, said. Even though the sales showed a decline in the early part of the year, good sales were reported in the month of December, when retail picked up. For December itself, its retail portfolio grew by 4.2%, specialty stores by 9.3%, and NZ's favourite shopping centre, Sylvie Park, was up 12%.
Of late, KPG has been investing in green properties. On Wednesday, it announced its initiative to reduce carbon emissions called the Sustainable Debt Program. KPG has been committed to sustainable development for more than two decades and in 2020, reported 50% reduction in greenhouse emissions.
On April 1, 2021, the stock was trading down by 1.21%, at NZ$1.225.
Argosy Property Limited (NZX:ARG)
ARG has a mixed portfolio of mainly office and retail in Auckland and Wellington areas.
ARG's focus last year has been on minimising the impact of the pandemic as well as green development. For the six months to 30 September, Argosy's net property income was NZ$ $51.1 million. In the first half of FY21, this was similar to previous year's figures. However, there was a certain drop in the rental income.
Its Net distributable income was up by 21.5%, at NZ$36.0M, compared to NZ$$29.7 million pcp.
On April 1, 2021, the stock was trading down by 0.35%, at NZ$1.430, at the time of writing this article.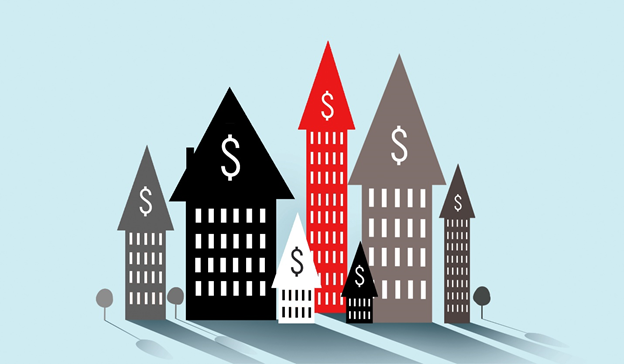 Image Source: Copyright © 2021 Kalkine Media Pty Ltd
Precinct Properties NEW Zealand Limited (NZX:PCT)
PCT performed well in FY20 and continues to be positive in its outlook despite economic uncertainty looming large. PCT is confident of performing well due to its high occupancy rates and long-term leases.
It also gave a dividend guidance of 6.50 cents per share for FY21. This is an increase of 3.2% over the previous year. At the close of FY2020, the Company's portfolio was valued at NZ $3 billion. Its occupancy rate was almost 100% with no defaults expected. PCT is also focusing on sustainable development of its buildings. It has got a good score on the sustainability index.
Also Read: Precinct Properties Provides Quarterly Report For December 2020
On April 1, 2021, the stock was trading up by 0.31%, at NZ$1.635, at the time of writing.