Highlights

House prices continue to fall through May, according to the latest study by the REINZ
Sales are still down 28%
Prices are likely to drop more before buying actually picks up
House prices continued to fall through May and are now around 6% since their peak in November 2021, according to the latest figures from the Real Estate Institute (REINZ).
House sales are also down 28.4% as compared to last year. The supply of listed properties is also high. All these show that house prices are yet to drop to the lowest for Kiwis to buy more.
Banks are forecasting that the prices will go down more. While Kiwibank is forecasting the prices will be down about 10 or 11 % by the end of the year, other banks are predicting even larger drops in property prices. Westpac is forecasting a 15% fall and Jarden is predicting an 18% drop.
Against this background, let's examine how these major property stocks are doing on the NZX.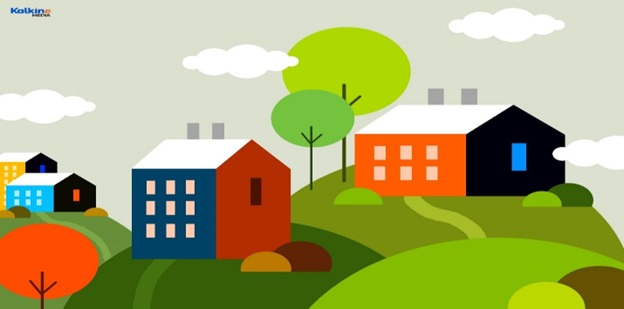 Source: © 2022 Kalkine Media®
Property for Industry Limited (NZX:PFI)
PFI is a major property company of New Zealand that deals mainly in industrial property. Recently, PFI announced its Q1 dividend of 1.800 cps. The dividend will have imputed credits of 0.54 cps attached to it. The Company has also been updating its ESG report in which, it spells out sustainability measures taken by it. In the latest update, it said that it had started working towards green-star certification for the future. Most recently, it announced that it had divested one of its properties in Napier.

Also Read: PCT, PFI GMT, KPG, ARG: 5 stocks to watch as housing market turns into buyers' market
On 15 June, the stock was trading up 0.21% at NZ$2.37, at the time of writing.
Precinct Property New Zealand Limited(NZX:PCT)
PCT is an NZ-based developer of premium properties. In a recent update to the shareholders, PCT revealed that it had continued to be committed to acquiring a high-quality portfolio. The Company showed resilience during the pandemic and reported a growth of 6.3% in its net operating income to NZ$1 billion. Strong cash reserves prompted the Company to pay a dividend of 1.67 cps on 10 June. Before that, a dividend of similar value was paid in March.
Also Read: KPG, GMT, PCT: 3 real estate stocks to watch as RBNZ to hike OCR

On 15 June, the stock was trading flat at NZ$1.33, at the time of writing.
Kiwi Property Group (NZX:KPG)
KPG is a property company that deals in mixed-use properties. Of late, it built a strong FY22 momentum with strong annual results. It announced growth in all key metrics. The result announced on 23 May reported an NPAT of NZ$224.3 million, up 14 % over pcp. Its net rental income was NZ$4 187.1 million and operating profit before tax was up 7.3% at NZ$124 million. It also announced a cash dividend of 5.60 cps for FY22, up 8.7%.
Clive Mackenzie, the CEO of Kiwi Property, said the company had performed well in FY22 and entered the new financial year with significant momentum.
Related Read: RYM, KPG, VHP, NWF, ARG: 5 NZX stocks set to pay dividend in June

On 15 June, the stock was trading up 2.17% at NZ$0.970, at the time of writing.
Argosy Property Limited (NZX:ARG)
ARG is NZ's major property investment vehicle. The Company declared its FY22 results on 18 May. In that, it reported an NPAT of NZ$236.2 million; NZ$163.7 million annual revaluation gain and an increase of 8% on book value. ARG also declared an interim dividend of 1.63 cps, which will be paid on 22 June.
Also Read: ARG, VHP: 2 dividend stocks to watch out for in June
On 15 June, the stock was trading down 0.43% at NZ$1.170, at the time of writing.
Bottom Line: A reduction in prices of houses and more houses up for sale are good news for house hunters. They can now choose from several options, but the sales are still showing a downward trend as new lending norms and rising mortgage rates are holding buyers back.