Highlights

House prices are expected to fall but are still unaffordable.
REITs could be good investment options in this scenario.
REITs deal in commercial, industrial and retail property.
According to ANZ Economists, house prices are expected to fall this year. The ANZ report expects a 7% decline in the prices against a 3% fall as predicted earlier. With inflation pressures rising and higher mortgage rates, house prices are set to decline in the coming months.
With an increase in interest rates, higher mortgage and affordability constraints, the house prices are set to cool off, feels Sharon Zollner, ANZ chief economist.
However, despite the fall in prices, they were still very high relative to incomes of Kiwis, therefore, still in the unaffordable range.
When the house prices are still in the unaffordable range, investors could look at REITs as a good option. REITs are also consistent dividend payers. The average dividend yield on REITs is 2.9%.
Against this backdrop, let's examine these 4 REIT stocks in 2022.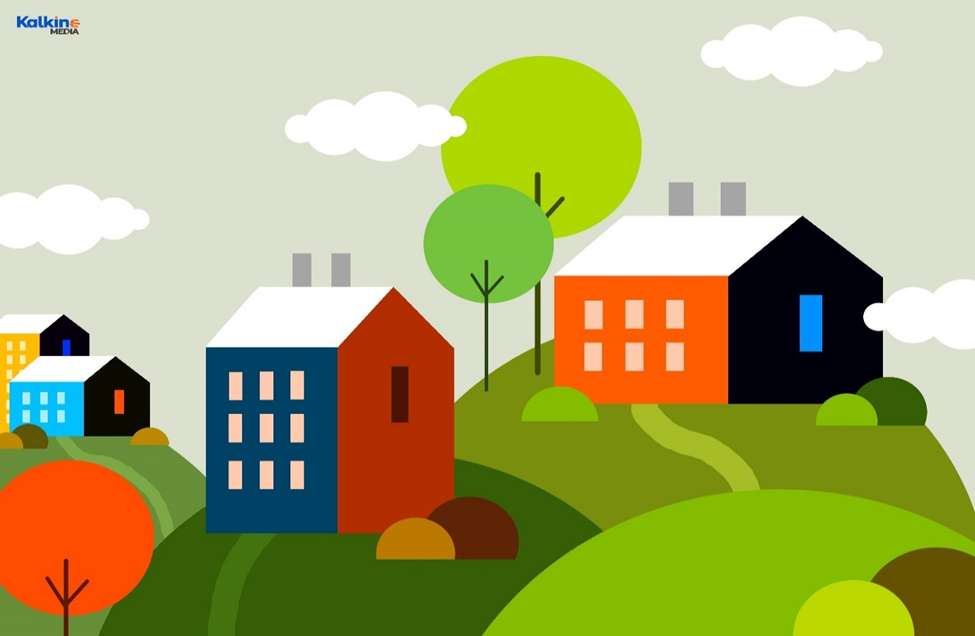 Image source: © 2022 Kalkine Media New Zealand Ltd
Kiwi Property Group Limited (NZX:KPG)
KPG has a portfolio worth NZ$3.2 billion. On Tuesday, KPG reported that its sales for mixed-use shopping centres had gone up by 9.6% in December versus pcp.
Sylvia Park was KPG's top performing asset in December, achieving sales growth of 11.7%. Kiwi Property GM Asset Management, Linda Trainer, said while lockdowns had a significant impact on the retail sector, a majority of its tenants in the mixed use shopping centres did well. The overall sales growth is an encouraging sign for 2022. However, office space still remains KPG's highest performing asset as stated in its 1HFY22 report.
Earlier, the Group sold IKEA (the famous brand) 3.2 hectares of land at Sylvia Park.
Also Read: Kiwi property (NZX:KPG):The Company inks deal with IKEA
On 25 January 2022, the stock was up 0.44% at NZ$1.13, at the time of writing.
Goodman Property Trust (NZX:GMT)
GMT provides warehousing spaces. With nearly NZ$3.3 billion as its portfolio, its one year's return on the stock was 14.2%. Recently, it declared that it was going to develop the North Shore facility for NZ Post. It had acquired an infill site of 3.2 hectares in Albany. The Trust performed well in 1HFY22 as the customer demand continued despite the COVID-19 pandemic.
Also read: Goodman (NZX:GMT) obtains a development contract with NZ Post
On 25 January, the stock was trading up by 0.99% at NZ$2.55, at the time of writing.
Property for Industry Limited (NZX:PFI)
PFI develops industrial property. Its market cap is approximately NZ$1.5 billion. Recently, the Company announced high valuation outcomes for its property. It expected an 8% increase in its valuations for the half-year ended 31 December 2021. When combined with a 14% increase in the six months to 30 June 2021, the annual rise has been to the tune of NZ390 million. This makes the total value of 97 properties at approximately NZ $2.164 billion in 2021.
Industrial property has attracted a high level of investors and even the occupancy has been strong.
Also Read: Which 5 NZX dividend stocks under NZ$5 to consider in 2022?
On 25 January 2022, the stock was up by 0.53% at NZ$2.85, at the time of writing.
Precinct Properties New Zealand Limited (NZX:PCT)
Precinct develops CBDs. PCT has a total portfolio of NZ$3.1 billion, occupancy of 98%. It has a market cap of NZ$2.6 billion. Recently, PCT announced that it was going to develop a building as part of its ongoing project called the Wynyard Quarter Innovation project. Scott Pritchard, the CEO, said that the Company would continue to look for the best locations to help companies in attracting the best talent.
Also Read: Precinct (NZX:PCT) begins third phase work on Wynyard Quarter
Related Read: How are these 5 NZX REITs doing amid rising property prices?
On 25 January 2022, the stock was trading down by 0.62% at 1.59, at the time of writing.
Bottom Line: With house prices still at an unaffordable level for the investors, REITs offer a good option. However, much would depend on the mortgage rates, lending rates and the construction activity.