Highlights

REITs invest in a number of properties.
These are good investment options with housing prices going up.
REITs provide good options to investors to get exposed to the property market.
A Real Estate Investment Trust (REIT) is a company that invests in several commercial properties. Many REITS are listed on the NZX. REITs in NZ invest mostly in one of the three sectors: Offices — the buildings that have government and private offices, retail – shopping malls and large-format retail stores, and industrial - which includes factories and warehouses.
REITs seem like a good investment since the price of housing has been soaring and prohibiting many Kiwis from owning or investing in the NZ property market. Let's look at 5 NZX-listed REIT stocks.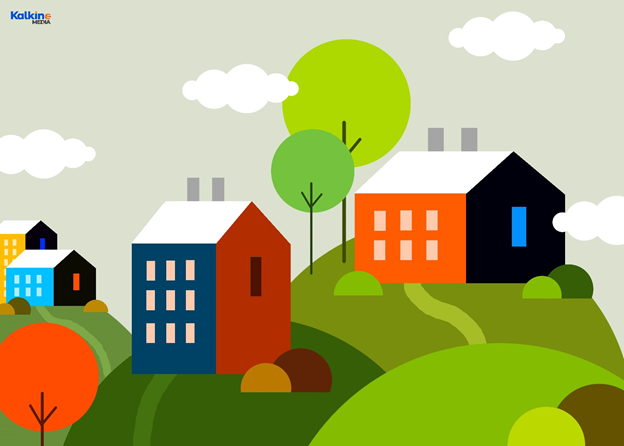 Image source: © 2021 Kalkine Media New Zealand Ltd
Goodman Property Trust (NZX:GMT)
GMT is a leading warehouse and logistics space provider. Its portfolio is to the tune of NZ$3.3 billion with a client base spread across NZ. In FY21, the Trust has solid growth plans in line with its strategy. It paid a dividend to its shareholders and is well capitalised to undertake new projects. It recorded a record profit growth of NZ$648.9 million. GMT also announced a dividend of NZ$0.01375 per unit for Q1. The dividend's payment date is 16 September 2021.
Also read: Kiwis doubtful of a drop in house prices? A look at 5 NZX REITs
On 16 September, the stock was trading down by 1% at 2,454, at the time of writing.
Kiwi Property Group Limited (NZX:KPG)
KPG owns and manages a mixed portfolio of real estate assets. The company owns property worth NZ$3.2 billion. KPG has been giving out good dividends to the shareholders YoY. It also announced green bonds offer to retail and institutional investors. In its earnings for FY21, the Company reported a net profit after tax of NZ$195 million, up NZ$382.2 million underpinned by growth in value of investment properties.
Also Read: What are dividends? How do dividends work in New Zealand?
On 16 September, the stock was almost up 0.50% at NZ$1,170, at the time of writing.
Precinct Properties New Zealand Limited (NZX:PCT)
Precinct is a CBD developer with investments across commercial office properties. Recently, in an announcement on the NZX, the Company announced that its convertible notes will be converted into PCT ordinary shares on 27 September. Share numbers into which each Note will convert will be calculated by dividing their Principal Amount by the Conversion Price.
This will be announced on 20 September.
Also Read: How is the YTD performance of 5 NZX stocks?
Also Read: Precinct Properties (NZX:PCT) divests 50% stake in ANZ Centre
On 16 September, the shares were trading up 0.3% to close at NZ$1.69.
Property for Industry Limited (NZX:PFI)
PFI is focused on the industrial sector. PFI posted record FY21 results. In that, it reported a tax of NZ$273.5 million with a fair value gain. It also announced a dividend payment of 1.8cps, paid on 7 September.
RELATED ARTICLE: What to expect from bond and equity markets after RBNZ hikes interest rate
On 16 September, the stock was trading up by 0.17% to close at NZ$3.005.
Argosy Property Limited (NZX:ARG)
ARG is the largest property investment vehicle. The Company renewed its bank facilities on 30 July 2021 with ANZ, BNZ, HSBC, CBA with the total amount being NZ$455.
It declared a dividend of 1.6375cps for Q1 to be paid on 29 September.
Related Article: RBNZ predicts NZ house prices to eventually drop- A glance at 5 NZX real-estate shares
On 16 September, the stock was trading down by 0.30%, to close the trading session at NZ$1,645.
Bottomline: REIT stocks have gained due to property over valuations, but the prices are likely to cool off due to supply-side actions by the government.