Napier Port Holdings Limited (NZX:NPH) posted increased trade volumes for Q1 ended 31 December 2020. Driven by growth in log exports, the Group recorded a rise of 8.2% in trade volumes for a total bulk cargo of 0.95 million for Q1 compared to the same period in 2019,.
Log export volumes rose 4.3% amid optimistic log export market conditions. Further, bulk import volume was greater than 2019 due to improved volumes of cement, oil products, and general cargo imports.
Napier Port is the fourth largest port in terms of container volume in NZ. It is the key entrance for Hawke's Bay exports and operates as a long-term regional infrastructure asset, which helps the regional economy.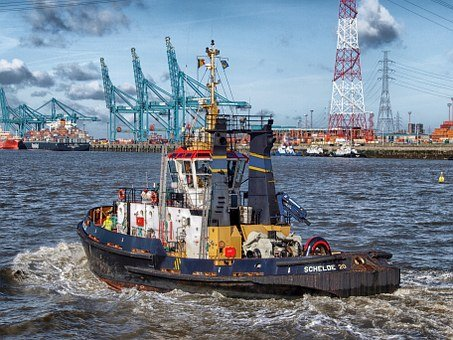 Reduced container volumes for Q1FY21
For the first quarter (Oct-Dec'20), containerised cargo reduced 3.9% on pcp as the lower empty container volume was weakening the positive regional economic activity and overall growth in core containerised cargo volume transported through Napier Port.
Some of the highlights of NPH's container services for Q1 ended 31 December 2020 included the following:
Total empty and other container movement container volumes fell 11.5% while underlying cargo laden excluding the same rose 2.6%.
Dry export cargo shrunk by 3.1% to 18k TEU from 19k TEU in the same period in 2019.
Reefer export cargo rose by 22.3% to 6k TEU from 5k TEU on pcp, mainly due to improved meat export volumes.
Imported empty containers fell by 21.5%, indicating container supply chain issues with shipping and port congestion, and general restricted accessibility of empty containers for moving.
Other container movements, comprising DLRs and transhipped containers to export locations such as Napier Port, rose 89% to 5k TEU, because of a rise in transhipment activity in the period.
Further, no cruise calls were reported in the quarter compared to 23 in the same quarter in 2019.
Todd Dawson, CEO of the Group, expressed his satisfaction with the trade volumes result for the quarter, which showed a turnaround across its regional trade base for the primary sector.
The recovery in log exports had been supported by solid quarterly volumes in other bulk cargo trades due to a strong regional economic activity. However, reduced total container volumes stayed as an area to work on as the Group stepped into the highest produce export time of the year, he added.
Strong performance despite COVID-19 for FY20
Napier reported a rise in revenue of 0.8% to $100.4 million for the year ended 30 September 2020 compared to the same time in 2019 amid relatively resilient regional cargo flows even after the challenges arising due to COVID-19.
The Group declared a final dividend of 5 cents per share, up from the 2.5 cents per share paid at the same time a year ago and was paid on 18 December 2020. The Board also repaid COVID-19 wage subsidy.
NPH also continues to construct its new wharf-6 wharf, which is expected to be completed by 2022, would enhance the port's ability to manage more and large ships. However, the Group expects reduced earnings for the new financial year amid COVID-19.
Overall, NPH continued to deliver its strategic purpose to work for its region despite significant challenges witnessed by the Group.
On 18 January, at the time of writing, NPH was trading at $3.4, up 2.41%.
(NOTE: Currency is reported in NZ Dollar unless stated otherwise)