Highlights

The Travel and Tourism industry the most adversely affected due to the COVID-19 pandemic.
International travel will take some more time to begin.
The New Zealand industry should focus on domestic travel and diversify.
The recent announcements will give a further setback to the New Zealand tourism and travel industry. The Prime Minister of Cook Islands in a recent announcement said that there were no plans to reopen travel to New Zealand until there had been no community transmission of COVID-19 for 14 days and travellers over 12 were fully vaccinated.
The trans-Tasman travel bubble with Australia also looks set to remain closed until Australia reaches the 80% vaccination target.
Also Read: Five NZX travel stocks to look at amid border closure and paused travel bubble
This has been a very disappointing news for the travel and tourism industry as two sectors that were opened for some months have also had to shut down. However, this also gives an indication that the travel sector may not resume till the end of this year.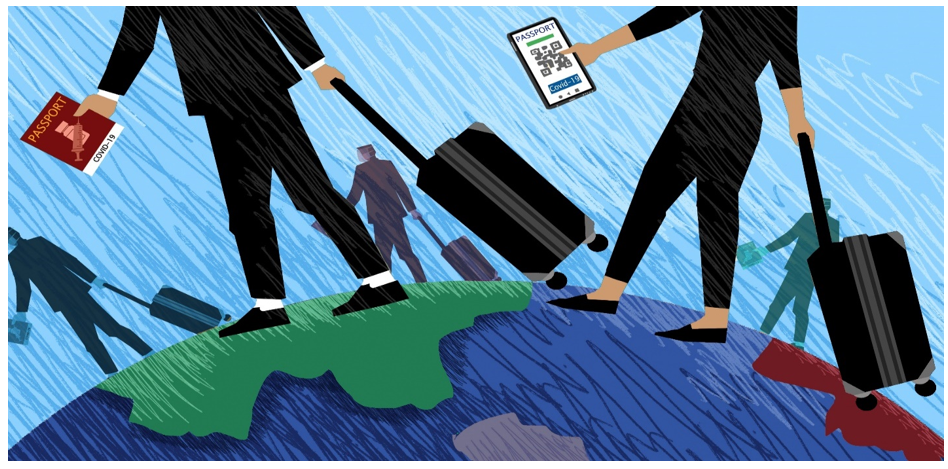 Image source: © 2021 Kalkine Media New Zealand Ltd
Global tourism industry
Last year after the COVID-19 pandemic hit the world and led to border closures and travel restrictions, the travel industry has not been able to take off. It is one of the worst-hit sectors across the globe. According to an UNCTAD report, even though a rebound in the travel industry was expected in the second half of the year, it hasn't happened due to the novel Delta variant. So, the loss is between US$1.7 trillion and US$2.4 trillion in 2021, compared to the 2019 levels.
Image source: © 2021 Kalkine Media New Zealand Ltd
Related Read: Will new COVID-19 outbreak in Australia hit New Zealand's tourism industry?
NZ travel and tourism sector
NZ's tourism industry also got adversely affected due to the Coronavirus impact. Tourism, which is the mainstay of New Zealand, will impact the economy directly. According to estimates, with nationwide lockdowns and travel restrictions, the country's revenue from the tourism sector is likely to take a dip by 26.3% in 2020-21.
Tour operators unhappy
Businesses waiting for international tourism to resume are in bad shape. Infometrics Principal economist at Infometrics, Brad Olsen, said many tourism operators were treating the domestic market "as a blip" until international travel and tourists returned. They had hoped 2022 would deliver more international travellers but that date would have to be pushed out further now.
Recommended Read: Will Trans-Tasman bubble give a respite to the NZ economy?
Further pause has led many tour operators to feel very frustrated as they had expected the industry to resume after the travel bubble was in place, but with the pause, it seems like a distant dream, said an operator.
Future of travel and tourism businesses
Those travel and tourism businesses dependent on international tourists will have to focus on domestic travel as a core part of their businesses now, said Olsen. Air travel has not returned anywhere close to pre-pandemic levels even before the latest lockdown was announced.
Air New Zealand (NZX: AIR) had to decommission some of its long-haul aircraft and it was unlikely that they would resume to the same level again. According to Olsen, given that New Zealanders cannot even travel to Australia at the moment, the tourism and travel industry should be realistic and diversity itself.
Related Article: Auckland International (NZX:AIA): How does it plan to diversify its property portfolio?
Also Read: Air New Zealand (NZX:AIR): Why did it postpone the capital raising plan?
Many have already diversified their business. For instance, Auckland International Airport (NZX:AIA) performance got adversely affected due to the COVID-19 pandemic. Since it cannot expect a turnaround soon, diversifying into infrastructure and retail might be a good plan. Recently, it announced the setting up of brands centre on the outskirts of the airport. Air New Zealand (NZX:AIR), on the other hand, deferred its plan to raise capital in anticipation of opening to international travel early next year.
Road Ahead: It is a difficult time for the tourism and travel sector, but with the diversification of their businesses and focus on domestic tourism, they might be able to recover partially.