Highlights

There are several factors that have led to supply chain disruptions in NZ.
Delays in shipping due to closures are fueling inflationary pressures.
Some of the supply chain disruptions are global.
The pandemic has exposed NZ's vulnerability to global supply chain disruptions. There are many factors that have caused the supply chain to be disturbed.
Inflation is fueling further disruptions as when prices go up, all the goods increase. The increase can also be due to a supply-demand mismatch. The supply has been roadblocked because of delays in shipping materials due to port closures and the shortage of staff.
For now, however, New Zealand there is a uncertainty looming large and NZ should be ready for higher inflation numbers.
There is no easy fix to these problems and even though the Reserve Bank of New Zealand tries to maintain short-term price stability, there is very little that can be done for supply chain-led tradeable inflation. There are external supply shocks that have become key drivers of inflation.
Against this background, let's examine three industrial stocks: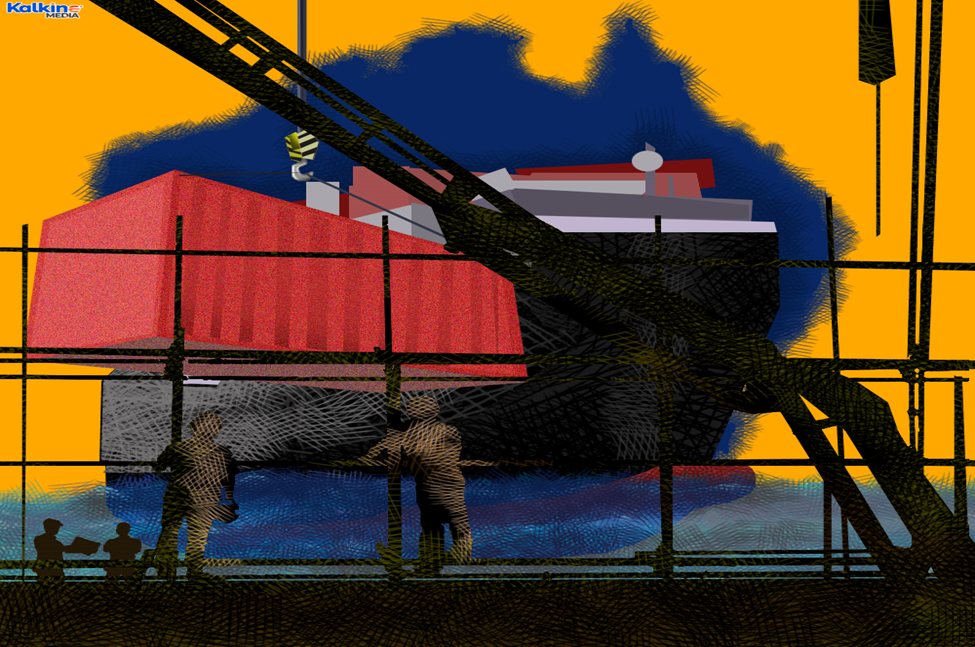 Image Source: © 2022 Kalkine Media
MOVe Logistics Limited (NZX:MOV)
It is a logistics company that changed its name from TIL Logistics to the present name last year. On 14 February, the Company announced its Dividend Reinvestment Plan (Plan) offering eligible shareholders the opportunity to reinvest the dividends received on existing shares into additional shares. While there is no brokerage charge involved, participation in the plan is optional. In FY21, MOV got good support from its overseas operations. It undertook a capital raising of NZ$40 million. The company's financial result will be announced shortly, and it is expected to be impacted by Auckland shutdowns due to the COVID-19 pandemic. However, the Group's freight segment is slated to grow in the future.
Also Read: NZ moves to Red light settings, businesses switch to off-site model
On 21 February, the stock was trading up by 0.68% at NZ$1.480, at the time of writing.
Freightways Limited (NZX:FRE)
FRE today announced its half-year results for FY22 in which, it announced that it had been resilient to the impact of extended lockdowns in NZ and Australia due to its business model.
Overall, the Company reported revenue growth of 7.7%, NPAT growth of 7.4% and EBITA growth of 5.6% despite a challenging period to operate in.
Even though during level 4 lockdowns in Auckland, the Express packaging business decreased, it rebounded as NZ started opening up, and online shopping started picking up steam.
Also Read: How are these 3 NZX transportation stocks doing in 2022?
ON 21 February, the stock was trading up by 0.41% at NZ$12.350, at the time of writing.
Mainfreight Limited (NZX:MFT)
MFT is a leading logistics company with a YTD return of 21.32%. On 2 February, it released its trading update for the nine months to 31 December. It was able to overcome supply chain constraints posed by the Omicron variant and reported a satisfactory performance. The main reason for the satisfactory performance was its intensive networks and warehouses. MFT in its report released on 2 February on the NZX said that it was prepared to meet challenges in the future also with contactless delivery systems in place.
Also Read: Are investors closely watching these 5 NZX stocks?
On 21 February, the stock was trading down by 1.06% at NZ$79.10, at the time of writing.
Bottom Line: Supply chain disruptions have had some impact on logistics and industrial stocks but many have been able to overcome the impact of disruptions.