Highlights

Mainfreight is a supply chain logistics company based in Auckland.
The Group reported a record after tax profit of $188 million in FY21.
MFT plans to lower its carbon footprint and invest more in land and buildings.
Mainfreight Limited (NZX:MFT) is an Auckland-based logistics supplier that provides managed warehousing and freight forwarding services around the world. The firm was founded in 1978 and has 297 branches globally with a presence in 26 countries.
MFT operates in an essential industry. It connects suppliers to markets and worldwide customers to products by facilitating the movement of goods both domestically and globally, which is the foundation for the Company's continued development and success.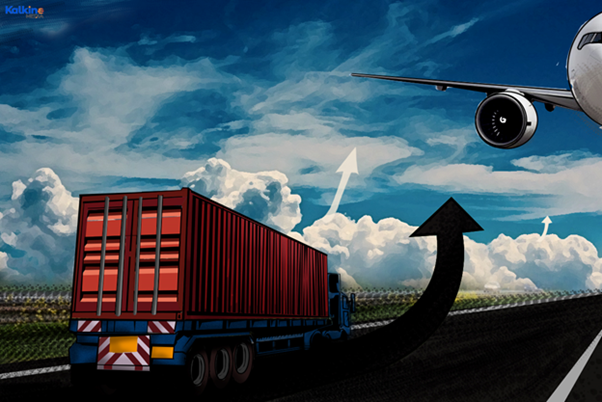 Source: Copyright © 2021 Kalkine Media
The Group's 3 core products include transport, warehousing and air & ocean services.
FY21 Performance
Mainfreight reported a record result for the year ended 31 March 2021 in the challenging environment of COVID-19. MFT was able to adapt to the situation due to its solid balance sheet, good cash flows and decentralised leadership structure.
GOOD READ: My Food Bag (NZX:MFB): Why were its meal kits a rage amid COVID-19?
Sales revenue surpassed $3.5-billion mark for the first time as all 5 regions it operates in showed improved sales growth amid strong consumer demand. MFT witnessed a rise in transport volumes and warehousing developments due to new customer demand during the period. However, Inflated air and shipping line freight rates artificially rose sales revenues for Air & Ocean.
ALSO READ: Five NZX travel stocks to look at amid border closure and paused travel bubble
Some of the highlights of MFT's financial results of FY21 included:
NPAT soared by a record $29 million to $188 million.
Global sales witnessed a rise of 14.5% on pcp to $3.5 billion.
Net surplus after tax rose 27.1% to $188.11 million.
Group's 2021 annual dividend stood at 75cps, up 27.1% on pcp.
The Group's decision to reduce capital expenditure delayed the completion of much-needed capacity. MFT completed Levin, Gore and Tauranga facility in FY21. In Australia, Mainfreight opened 2 Warehouses and new Transport branches in Sydney and Tamworth while also expanding its Chemcourier network.
Outlook ahead
The Group continues to experience increased air and shipping freight, which is likely to last 2022. It expects demand shortages and pricing problems to continue till at least early 2022.
MFT started many land and building projects in Australia and New Zealand, which would need an estimated $338 million over next 2 years.
Don't miss: Which are the top 10 consumer stocks listed with NZX?
The Group also has the key objective of sustainability and cutting its carbon footprint. There are plans that all new buildings will have solar power and water collection with recycling, rainwater capture and electric lifting equipment initiatives in progress.
On 16 August, at the time of writing, MFT was trading at $85.37, up 0.08%.
Bottom line
Mainfreight is making significant capital investments in building facilities and its network to fulfil customer expectations. However, supply chain congestion and customer buying patterns affected by supply delays continue to remain some challenges.
(NOTE: Currency is reported in NZ Dollar unless stated otherwise)