Summary

New Zealand all set to witness the busiest winter school holidays as Kiwis book domestic flights in huge numbers.
Queenstown emerges as the number one destination for the adventure-seeking New Zealanders.
Air NZ deploys 'Unaccompanied Minors Squads' across airports to look after the young flyers.
As the nation heads towards winter season and schools across the country welcome winter vacation, Air New Zealand Limited (NZX:AIR) readies itself for the busiest school holiday period ever.
In July, AIR has booked 670,000 seats across its 7,500 domestic flights, which is a new record for the flagbearer airline.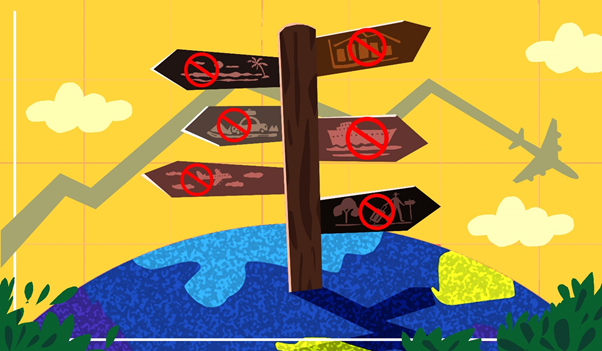 Source: Copyright © 2021 Kalkine Media
As per AIR's Chief customer and sales officer, a rise of 52% is being observed in the number of seats being booked for the upcoming winter break as compared to the previous year.
To cope with the increased demand, the airline is planning to operate 56% more domestic flights for this month in contrast to July 2020.
Must Read: Is Air New Zealand all set to regain its lost sheen?
Queenstown emerges as the most sought-after destination among Kiwis
Adorned with scenic beauty, Queenstown is the top destination for Air NZ flyers, with around 100,000 arrivals and departures to and from the city. Cities like Nelson, Napier and Tauranga are other most sought-after destinations for adventure-seeking New Zealanders.
Can't Miss Reading: Pepin Island's Ownership Comes Back to a New Zealander
As per estimates, July would witness high levels of traffic. Also, coming Friday would be the busiest day for the Auckland airport as nearly 28,000 people are expected to use the domestic terminal.
Also Read: Would the winter season disrupt the air travel in New Zealand?
Air NZ welcomes its young travellers
Also, around 7,000 unaccompanied children will be flying with Air NZ during their two-week school break. The airline aims to look after its young travellers with the help of its new 'Unaccompanied Minors Squads.'
Moreover, it would serve child-friendly food like macaroni, cake pops and cheese in the main port lounges and would also offer numerous activities to engage children.
Must Watch: Is NZ Tourism Industry Ready For The Influx Of Tourists Post The Commencement Of TransTasman Bubble?
Ensuring COVID-19 protocols
To make travel fuss free, Auckland airport has asked its guests to make use of the NZ COVID Tracer App, utilise the facility of the hand sanitiser stations installed around terminals, as well as maintain social distancing.
Did You Miss Reading; Government urges Kiwis to make frequent use of NZ COVID Tracer application
Announcement of new flight routes
Considering the current scenario, Air NZ has announced its travel services operating five times a week between Christchurch and Singapore from 30 November onwards, if the travel bubble between both the countries is up and rolling, subject to the emergence of COVID-19 cases.
It has also rolled out its updated schedule for international travel, beginning from 31 October to destinations like Tokyo, Taipei, Los Angeles, San Francisco, etc., where travel was suspended due to the pandemic, thereby providing hope to Kiwis to return to their homeland.