Highlights:

NZ's freight and logistics sector witnessed huge disruptions during the COVID-19 pandemic.
The Omicron spread led Freightways to post lower volumes and high operating costs in March and April.
Mainfreight's operations remained unaffected in NZ and Asia but were impacted in other regions.
NZ's freight and logistics sector plays a key role in lifting the economy and improving the standard of living by connecting NZ with global markets. The sector has witnessed huge disruptions during the COVID-19 pandemic, both globally and in NZ, witnessing major port congestions, shipping difficulties, delays in deliveries and increased business costs.
NZ's Ministry of Transport has issued a paper that summarises significant challenges that lie ahead to fulfil global climate change goals and the long-term effect on the supply chain from the pandemic.
Amid this background, let's look at how these 2 NZX freight and logistic stocks are doing.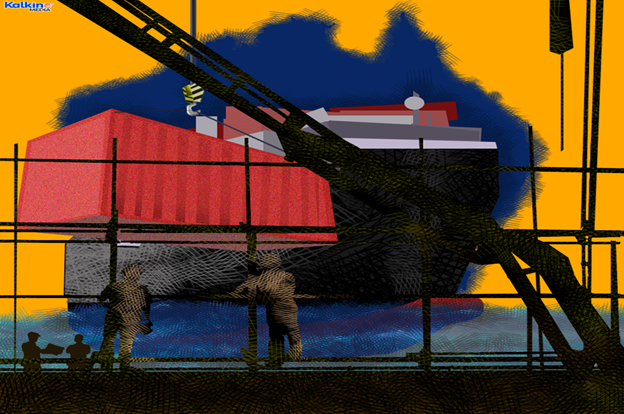 Image Source: © 2022 Kalkine Media
Mainfreight Limited (NZX:MFT)
Supply chain logistics firm Mainfreight revealed in its trading update dated 2 February that global shipping and airfreight remained affected with higher demand than supply and congestion while freight rates stayed higher in 43 weeks of trading until 31 January 2022.
DO READ: MFT, MOV, FRE- 3 NZX logistics stocks to keep an eye on in May
DO READ: NZK & GEO: Why do these 2 penny stocks see-saw on NZX?
Omicron curbs have affected service levels through absenteeism in Australia, Europe and American operations. MFT is yet to witness any impact in its NZ and Asia operations.
Within NZ, MFT's transport volumes remain high with the warehousing business seeing the highest demand in the period. The Group's air and freight demand also remains strong.
MFT ended the day 2.53% in the red to close at $75.05.
Freightways Limited (NZX:FRE)
Freightways provided its trading update on 9 May, revealing that the Omicron spread led FRE to post lower volumes and high operating costs in March and April. The Group's Express Package volumes remained below the pcp by 2%.
ALSO READ: KMD, BGP: Retail stocks in focus amid new plea for high grocery prices
The Group's earnings from Omicron have been impacted by nearly $5 million-7 million for H2FY22. FRE continues to operate in a high-cost atmosphere, tight labour market and high fuel prices. However, the same can be alleviated by the implementation of FRE's annual price adjustment on 1 July and staff return.
FRE ended the day 1.6% in the red to close at $11.07.
Move Logistics Group Limited (NZX:MOV) 
A domestic freight and transport group in NZ, Move Logistics, experienced a decline in fuel deliveries and a delay in large infrastructure projects in H2 FY22. Trading volumes in freight and fuel remain below expectations, showing lower demand from customers and the COVID-19 impact.
DO READ: WHS, GNE, HGH, ANZ, SPK: Look at top 5 dividend stocks in 2022
The Group expects underlying EBITDA to be between $53 million and $56 million for FY22 and expects the FY22 performance to be in line with that of FY21.
MOV ended the day 4.17% in the red to close at $1.15.
Bottom line
NZ is in the process to develop a new and clear strategy for the sector beyond the interest of any one sector to find key directions that can serve NZ's interests.
(NOTE: Currency is reported in NZ Dollar unless stated otherwise)