Highlights

New Zealand is home to a well-established retirement living industry for its elderly and the most vulnerable population.
Ryman operates retirement villages across New Zealand and Australia.
Radius, Oceania and Arvida are some other companies providing retirement villages in NZ and Australia.
New Zealand is known for its well-equipped and well-managed retirement villages. Let's look at some stocks to focus on in 2022.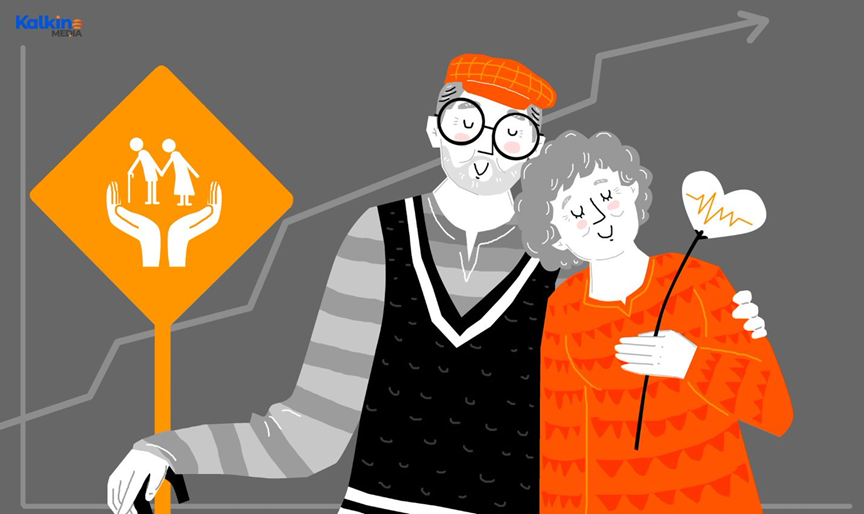 Image Source: © 2022 Kalkine Media
Ryman Healthcare Limited (NZX:RYM)
Operating since 1984, this Company provides well-equipped retirement villages for the elderly. It currently has over 43 facilities in different locations. These villages are home to more than 12,800 residents in Australia. It has four operational villages in Victoria and eight more at various stages of development.
Most recently, it bought a retirement village site in Melbourne's northwest. It plans to build a $155-million integrated retirement village in the heart of Kealba in Melbourne's northwest. The village will be well-equipped to include a café, bar, gym, bowling green, indoor pool and beauty salons.
RYM has reported a strong performance in 1HFY22 with an increase in profits due to demand from the aged and retired community. The Group's underlying profit increased by 8.5% to NZ$96 million in the half year.
On 10 January 2022, the stock was up by 0.92% at NZ$12.090, at the time of writing.
Arvida Group (NZX:ARV)
Arvida owns 38 retirement villages across New Zealand, offering several options to its aged residents from independent villas to full-time care. It provides over 6,100 residents aged-care facilities. Arvida has a robust growth strategy that includes the acquisition of quality villages as well as the development of additional facilities in existing villages. In its financial results of 1H22, it reported an underlying profit of NZ$26.6 million, up 30% over 1H21. Operating cash flow was NZ$70 million, up from 31% over 1H21.
The total assets are worth NZ$2.3 billion up 15% over pcp. Recently, it even added two greenfield sites and delivered 68 units.
On 10 January, the stock was trading down by 1.03% at NZ$1.92, at the time of writing.
Must Read: Which are the top 10 NZX healthcare stocks?
Summerset Group Holdings Limited (NZX:SUM)
Summerset is another leading retirement village operator. It provides a number of living options and advanced care facilities for its more than 6,600 residents. It operates 36 villages in NZ and Australia. In addition, it has proposed more sites in Auckland and five properties in Victoria, Australia, taking the total sites to 46.
The Q3 results were robust with 744 sales achieved in nine months till 30 September, a growth of 90% over the full-year sales of 2020.
The group also announced the auction of occupancy rights for the third quarter of 2021. With 199 transactions completed, 117 purchases and 82 resales.
Also read: Which are the well-known retirement village shares in New Zealand?
On 10 January, the stock was trading flat at NZ$13.810, at the time of writing.
Radius Residential Care Limited (NZX:RAD)
RAD provides healthcare facilities for the elderly. In its half-yearly unaudited results, it announced that it had acquired more land and four facilities with a NZ$48-million capital raise. It had acquired a 69-bed facility in Invercargill. The occupancy stood at 92% as compared with 87% of the industry average.
The Company reported total revenue of NZ $66.3 million, up from NZ$61.4 million pcp.
Radius is planning to start its Brownfield developments at four sites.
On 10 January, the stock was trading flat at 0.480, at the time of writing.
Oceania Healthcare Limited (NZX:OCA)
OCA is another retirement village provider which posted a sound performance despite disruptions caused by the COVID-19 pandemic. In its half-year results ended 30 September 2021, the Group's underlying EBITDA rose by 19.7% and NPAT by 22% to clock NZ$36.5 million. Its assets also climbed by 10% since March 2021. Its total assets now represent NZ$2.1 billion. OCA also completed an oversubscribed retail bond offer in August 2021, raising $100 million.
On 10 January, the stock was trading up by 0.76% at NZ$1.320 at the time of writing.
Bottom line
New Zealand offers retirement villages for the elderly, and they are proven to be resilient despite COVID-19 disruptions. It is a sunrise sector and companies are investing a lot of money in them.