Highlights

Healthcare is a priority according to the Budget 2022
Accordingly, health ministry has shifted focus to flu shots in winter
More than one million Kiwis have already received their flu vaccine
Healthcare is a priority sector in NZ. According to the Budget 2022, the finance minister said that healthcare was a top priority for NZ. Accordingly, the health ministry recently announced that more than a million Kiwis have already received their flu vaccine in time for winter, but more need to be vaccinated to help relieve pressure from the health system. The one million mark is a significant milestone achieved in a short time said the Health Minister Andrew Little.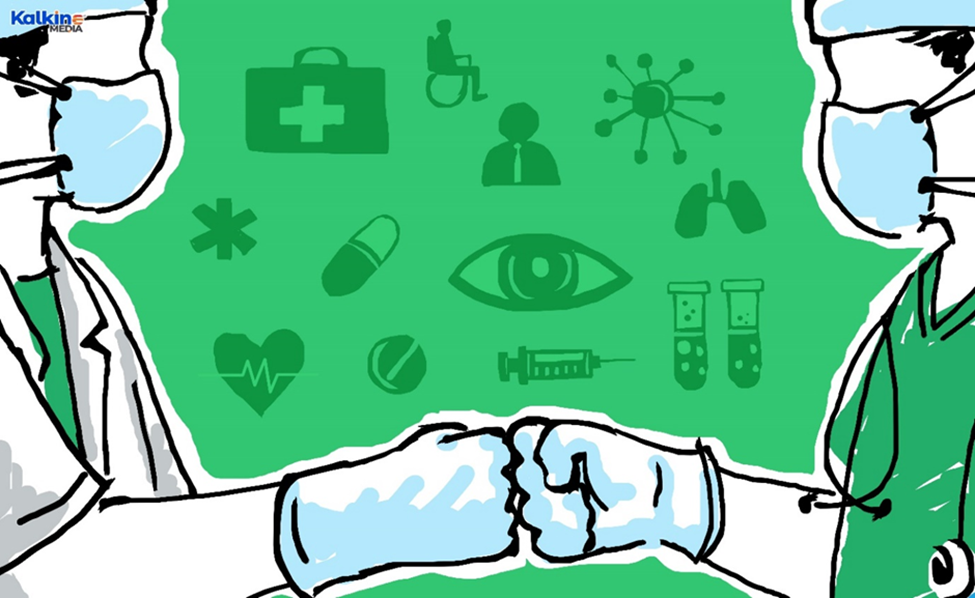 Source: © 2022 Kalkine Media®
The government is arranging a flu jab for everyone so that the health system is not stressed that much and anyone who needs a hospital bed gets it.
It is expected that this winter will turn out to be tougher than usual with international travel starting again and new flu strains entering the country. People can get vaccinated at GP practices, pharmacies and other COVID-19 vaccination systems.
Against this background let's look at the healthcare stocks
Fisher and Paykel Healthcare Limited (NZX:FPH, ASX:FPH )
FPH designs, produces and sells products for acute respiratory and chronic care systems. On 30 May, the Company announced the appointment of Cather Simpson, PhD, as non-executive director who took over from 1 June.
Earlier, it announced its full-year results till 31 March 2022. CEO, Lewis Gradon said over the last two financial years, FPH has supplied NZ$880 million of hospital hardware, the equivalent of approximately 10 years' hardware sales. He said, following an unprecedented financial year in 2021, the FY22 was again strong with operating revenue up 33%, NPAT declined by 28% to NZ$ 376.9 million over pcp.
Also Read: FPH, MFT: How much dividend are these NZX blue chips paying?
On 20 June, the stock was trading up by 2.12% at NZ$19.51, at the time of writing.
AFT Pharmaceuticals Limited (NZX:AFT)
AFT is a pharma company of New Zealand increasing its footprint across geographies. AFT reported growth across regions, products and royalties in FY22. Its annual operating revenue grew 15% to NZ$130 million from NZ$113.1 million over pcp. All geographies including Australia and NZ delivered a growth of 12 and 15%, despite COVID-19 related challenges.
Despite significant headwinds created by the pandemic, its international and Asian businesses saw a growth of 24.4% and 32.2 %. Gross profit increased by 26.7% to NZ$61.8 million from NZ$48.7 million. Of late, AFT also announced the dismissal of an application by Reckitt & Benckiser on the advertisement by the Company.
Also Read: CBD, AFT & BLT: A glance at 3 attractive NZX pharma stocks
Related Read: AFT Pharmaceuticals (NZX:AFT): What are its expectations for CY2022?
On 20 June, the stock was trading down 0.26% at NZ$ 3.770, at the time of writing.
TruScreen Limited (NZX:TRU)
TRU provides cancer screening solutions. The Company generated a product sale of NZ$1.7 million which means a 48% increase on pcp. China was the major buyer and COVID-19 was an inhibitor for all countries like Viet man and Eastern Europe. The total loss incurred by TRU was NZ$ 7.9 million, after booking non-cash provision for impairment of remaining carrying value.
The Company's cancer screening methods recently received validation from China's Obstetricians and Gynaecologists Association (COGA). After completing a trial with TRU's screening method, China gave a thumbs up to its cervical screening as being simple, effective, and a rapid real-time method.
On 20 May, the stock was trading down by 3.57% NZ$0.054, at the time of writing.
Cannasouth Limited (NZX:CBD)
CBD is a medicinal cannabis company. On 19 May, its three cannabinoid products had been assessed by the Medicinal Cannabis Agency offering wider treatment options to New Zealanders. The products being offered are different from other products in the market and contain different ratios of cannabinoids. The Company is working on getting GACO and GMP accreditation and its negotiating distributions agreements for its for-cannabis flower exports.
Related Read: CBD, AFT & BLT: A glance at 3 attractive NZX pharma stocks
On 20June 2022, the stock was trading up by 1.37% to NZ$0.370, at the time of writing.
Bottom Line: The Finance Minister in his pre-Budget meeting outlined healthcare as a priority. It needs to be seen whether it will have an impact on the healthcare companies in NZ.