Highlights

Growth stocks are stocks that grow at a faster rate than the industry average but come with increased risk.
Growth investing allows investors to make huge gains in a lesser time period.
Enprise, Arborgen and NZ Windfarms have been some of the fastest growing stocks in 2021.
When it comes to picking equities in the stock market, there are numerous approaches that can be chosen. Investing in value and growth are the two most common techniques used by investors.
While a value investor invests in undervalued companies that demonstrate a slow progress rate, a growth investor looks for companies with an above-average growth rate.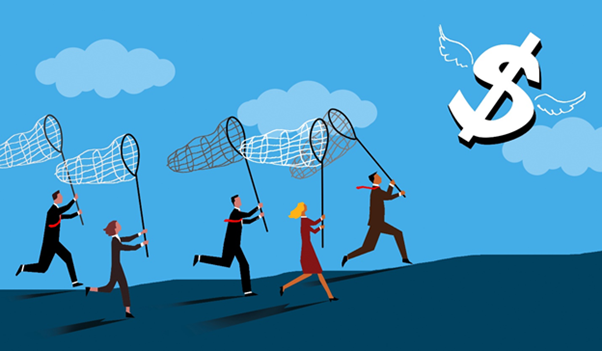 Image Source: Copyright © 2021 Kalkine Media
Investors can value growth stocks over value stocks if they want to lock in substantial gains in a small time period. However, they come at increased risk.
Let's have a look at how these 5 NZX-listed growth stocks are performing.
Enprise Group Limited (NZX: ENS)
Enprise Group is an investment channel for high-growth tech firms.
On 30 June, Enprise inked a contract to buy Very Impressive Software's intellectual property. Very Impressive Software (VIS) is a suite of add-ons for MYOB Exo and MYOB Advanced designed for small- and medium-sized enterprises. The software is expected to bring in over $200,000 in recurring and contractual income.
ENS's shares have given a YTD return of 200%, trading higher by 1.67% at $3.05, at the time of writing on 17 August 2021.
ArborGen Holdings Limited (NZX: ARB)
Arborgen Holdings is an NZ-based producer engaged in forestry genetics.
Despite operations getting affected by COVID-19, ARB posted a strong 109% rise in EBITDA, with advances in net earnings and operating cashflows. The company is well positioned to expand its supply and sales of proprietary enhanced seedling genetics in the United States.
ARB's shares have given a YTD return of 84.05%. On 17 August, at the time of writing, ARB was trading at $0.305, up 1.67%.
NZ Windfarms Limited (NZX:NWF)
NZ Windfarms is a wind farm owner and is engaged in wind power generation.
The Group committed in May to a new variable volume fixed pricing agreement (VVFPA). The VVFPA is for 25% of NWF's output from 1 October 2022 to 30 June 2023. For the six months ending on 31 December 31 2020, NWF demonstrated good cost control and capital management.
ALSO READ: Look at 5 dividend-paying stocks on the NZX
For FY21, EBIDTA is expected to be between $5.7 million and $6.3 million.
NWF's shares have given a YTD return of 71.97%. On 17 August, at the time of writing, NWF was trading at $0.265, down 1.85%.
Rakon Limited (NZX:RAK)
Rakon designs and produces advanced frequency control and timing solutions.
Rakon grew sales, net profit, and underlying EBITDA primarily due to expansion in the telecommunications industry. For FY2022, RAK had expected underlying EBITDA to be in the range of $27 million to $32 million.
ALSO READ: Know the most popular 10 NZX-listed technology stocks
The Group is presently on track to meet the high end of its EBITDA target range, but severe worldwide shortages and longer lead times for inventory may have an impact on EBITDA.
RAK's shares have given a YTD return of 67.24%. On 17 August, at the time of writing, RAK was trading at $0.96, down 1.03%.
The New Zealand Refining Company Limited (NZX:NZR)
The New Zealand Refining Company is NZ's sole oil refinery and is a prominent provider of refined petroleum products.
Also Read: Are penny stocks good for beginners? A look at 10 related NZX stocks
NZR reported that its RAP volumes were similar to March/April, with a modest rebound in jet volumes since the Australia/New Zealand travel bubble opened in mid-April, as per the company's operational update for May/June 2021.
Director Riccardo Cavallo will depart from his role in July 2021 to pursue another opportunity outside of Australasia. He has been a part of the organisation for more than 4 years.
RELATED ARTICLE: 5 cheapest power shares in New Zealand
NZR's shares have given a YTD return of 56.36%. On 17 August, at the time of writing, NZR was trading at $0.83, down 3.49%.
Bottom Line
Picking growth stocks or value stocks depends solely on the investing style of the investor. Both methods come with their own set of advantages as well as disadvantages.
(NOTE: Currency is reported in NZ Dollar unless stated otherwise)