Summary

The food industry faced a lot of ups and downs amid the pandemic, with sales of frozen foods and alcohol jumping several times.
Restaurant Brands gave a solid performance in Q1 FY21, while My Food Bag scheduled its annual meeting on 21 May 2021.
Cooks Global Foods remained resilient amid the pandemic and confident of regaining its growth in FY22.
Countries all over the globe witnessed devastating effects of novel coronavirus. Most of the sectors like tourism, hospitality, education, etc were severely impacted by the pandemic. The food industry too went through a roller coaster ride during the difficult time.
Also, frozen foods and alcohol saw a major increase in their sales as people indulged in panic buying and stockpiling.
As per YouGov International FMCG report 2021, Asia Pacific Accreditation Cooperation (APAC) markets saw a massive rise in the sales of the frozen foods throughout the pandemic, wherein sales in Hong King grew 58%, Singapore 40% and Australia at 29%, among others.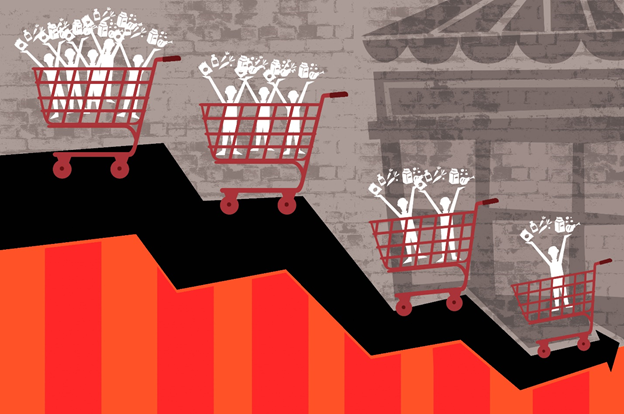 Source: Copyright © 2021 Kalkine Media Pty Ltd
Moreover, APAC markets also registered increased volumes of digital and online sales for purchasing groceries, a trend which was hardly noticed before.
Further, according to the report released by the New Zealand Ministry of Primary Industries in 2020, the country's seafood and dairy products, which are its prime exports to the international markets, will face burns due to transportation challenges amid the Covid outbreak and decreased demand from its key markets.
However, with the economies slowly recovering and markets open, the country's prime exports are determined to go back to the pre-Covid levels.
As NZ is one of the few countries that has successfully contained the spread of the virus, people are getting back to their normal lives. Ease from lockdowns and restrictions, the rollout of the vaccination programme across the country, as well as the opening of the Trans-Tasman bubble has given new hope to its citizens as well as the country's food industry of things coming back to the pre-pandemic times.
Must Read: How COVID-19 impacted the food prices in NZ and 2 related stocks- BFG, CGF
Let us now look at the 4 NZX listed food stocks and go through their latest updates.
Restaurant Brands New Zealand Limited
Restaurant Brands New Zealand Limited (NZX:RBD; ASX:RBD) delivered a solid performance for Q1 in FY21 despite facing Covid related challenges. The Company recorded total sales of NZ$259.7 million for the Q1 period ended on 31 March 2021, up 11.2% on pcp.
It is pointed out that a rise of NZ$59.6 million in sales was because of the acquisition of 69 stores in California, additional 10 stores in Australia as well as significant same-store sales in Hawaii and New Zealand.
Further, annual shareholder's meeting is scheduled for 27 May 2021.
On 7 May, by the end of the trading session, Restaurant Brands New Zealand was down by 0.43% at NZ$13.890.
My Food Bag Group Limited
My Food Bag Group Limited (NZX:MFB) offers home delivery of meal kits across New Zealand. It has announced today that the Company will declare its annual results on 21 May 2021 for the period ended 31 March 2021.
My Food Bag Group has called upon all its investors and analysts to attend the conference scheduled for the same.
On 7 May, by the end of the trading session, My Food Bag Group was down by 1.32% at NZ$1.50.
Cooks Global Foods Limited
Cooks Global Foods Limited (NZX:CGF) had been impacted by the lockdowns and restrictions induced by the pandemic. Its group sales were reduced by 50% to NZ$1.9 million for the six months period ended 30 September 2020.
However, the Company's net operating loss increased only marginally to NZ$0.8 million during the period in contrast with the previously recorded $0.6 million. This was majorly attributed to restructuring in the business of CGF, the government's stimulus provided as a pandemic relief and the acquisition of Triple Two Coffee in the UK in June 2020.
CGF believes that due to the opening of the economic conditions, its growth would be recovered in FY22.
On 7 May, by the end of the trading session, Cooks Global Foods was flat at NZ$0.034.
Burger Fuel Group Limited
Burger Fuel Group Limited (NZX: BFG) revealed NPAT of NZ$358,901 in its half-year results ended 30 September 2020. Its group operating revenue declined by 22.7% to NZ$8.2 million due to a decrease in its sales and royalties because of the ongoing pandemic.
However, the Company's cash reserves stood at NZ$6.8 million towards the end of the said period.
Despite its businesses being impacted by COVID-19, BFG expects moderate growth of its brands owing to no debts and reduced operating costs, plus it will follow a cautious approach of the opening of new venues across the country.
On 7 May, by the end of the trading session, Burger Fuel Group was unchanged at NZ$0.380.