Summary

Cinema, worldwide saw a horrific downfall in the year 2020, owing to the pandemic related shutdown and restrictions.
Vista Group believes that 2021 will see recovery after the vaccine is rolled out and lifting of restrictions.
At present, several countries have opened cinema halls, to make an economic recovery.
The pandemic that hit us blindsided in the year 2020, took away so many simple things in life. Where on one hand, life has started getting back to normal for most sectors such as the food, transport, etc, there are some sectors that are still far from recovery. Going to the movies was something people all over the world enjoyed frequently before the pandemic struck.
Image Source: Shutterstock
The New Zealand based tech solutions provider to international cinema industry Vista Group hopes that once the process of vaccination is complete and the restrictions imposed due to COVID-19 are no longer in place, the business will start picking up. The year 2020 had been particularly harsh on cinema releases, and most content that was meant to be released on the big screen had been released on OTT platforms like Netflix, Amazon Prime and so on.
Vista Group International's performance
As revealed in August last year, in the half-yearly report for financial year 2020 ended on 30 June, Vista Group International Limited (NZX:VGL) had maintained a strong position on the balance sheet despite the challenges being faced due to the pandemic.
Though the revenue saw a fall of 34% reaching $44.8m, there was respite in the fact that operating cashflow stood at $16.7m.
On 2 February 2021, Vista Group International ended at $1.520, declining by 1.30%.
Also Read: Sneak peek at Vista Group (NZX:VGL) past, present and future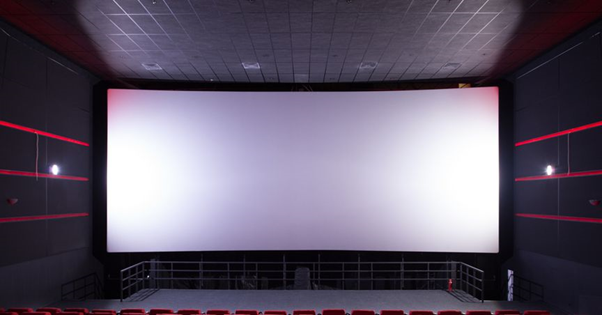 Image Source: Shutterstock
The impact of pandemic on box offices worldwide
The Europe box office witnessed a fall of 70.6% in the year 2020, as compared to the year 2019. In North America, it witnessed a fall of 80%, which took it to the lowest levels it has witnessed in the past 40 years.
Kimbal Riley the Chief Executive Vista Group was of the view that this has been a particularly tough time for the entire industry- cinemas and studios alike, and he hopes to find respite on the same in the year 2021.
Reopening of Cinemas for economic recovery
In due course of time when the pandemic is in control and cinemas are open full swing, people would go back to watching movies in cinemas and things will get better. In several countries such as China, Australia, Japan and New Zealand, cinema halls have started opening, gradually.
While it has been witnessed that people have started going to watch movies, the volume of people is relatively lesser than pre-pandemic level. This may be due to the social distancing restrictions that can seat a lot fewer people than before, as well as reluctance of people to visit crowded areas.