Highlights

New Zealanders faced a major internet outage on 3 September as a massive cyber-attack hit the country's third-largest internet operator, Vocus's ISP.
Chorus posted a rise from 60% to 65% in fibre uptake in FY21.
Rakon posted an increase in its EBITDA and net profit numbers in FY21.
The telecom sector of NZ provides fixed-line broadband and telephone services, which use copper, fibre, mobile networks, providing 3G, 4G and 5G coverage and many other broadband technologies across the country.
On 3 September, a small cyberattack hit a local ISP, which led to a network outage for a major broadband service provider, Vocus, causing internet disruption in parts of New Zealand.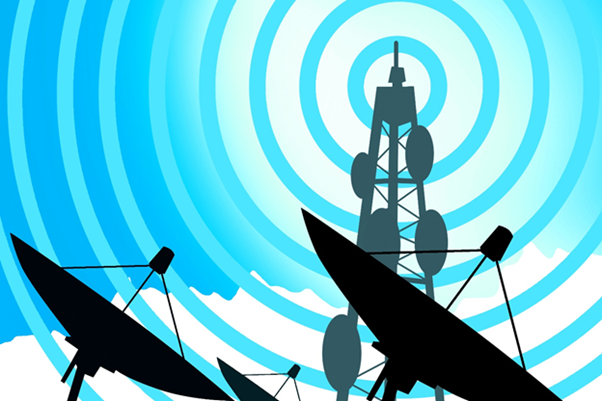 Source: Copyright © 2021 Kalkine Media
Vocus, NZ's third-biggest internet operator, denied any service (DDoS) attack that led the internet to go down for about an hour.
Amid this backdrop, let's have a look at the performance of these 4 telecom stocks.
Chorus Limited (NZX:CNU, ASX:CNU)
Chorus reported that fibre uptake increased from 60% to 65% in FY21 with 120K new fibre connections as demand for high-capacity broadband was very high.
The Company reported a decline of $12 million in its revenue in FY21 compared to FY20. However, Chorus posted a minor rise in its EBIT due to cost cutting and lack of one-off COVID-19 costs incurred in FY20.
ALSO READ: How did Chorus (NZX:CNU) perform? What is its FY22 strategy?
CNU's UFB2 rollout is ahead of schedule. Further, the benefit of fibre consumers is dependent on the Commerce Commission's final decision on new fibre regulation to be finalised before 1 January 2022.
On 7 September, at the time of writing, CNU was trading at $7.12, up 0.71%.
Spark New Zealand Limited (NZX:SPK; ASX:SPK)
Spark reported a 1% growth in EBITDA to $1.12 billion for H2 of FY21, posting robust growth in its core markets with disciplined cost management. However, the telco's NPAT reduced due to high amortisation costs and depreciation as well as a rise in tax expense.
DO READ: Spark New Zealand (NZX:SPK) shows resilient growth despite challenges
The Group announced a dividend of 12.5cps for H2FY21. It also continued to invest in infrastructure with 5G services launching in 9 locations as well as rural connectivity expansion.
On 7 September, at the time of writing, SPK was trading at $4.895, up 0.1%.
Rakon Limited (NZX:RAK)
Rakon's revenue, net profit, and underlying EBITDA witnessed a rise in FY21 due to growth in the telecom sector. The Company expects underlying EBITDA in the range of $27 million to $32 million for FY22.
RELATED READ: A lens on 5 popular NZX-listed telecom stocks
The Group is on track to reach the high end of its EBITDA target range, but severe global shortage and extended inventory lead time may affect EBITDA.
On 7 September, at the time of writing, RAK was trading at $1.14, up 0.88%.
Vital Limited (NZX:VTL)
Vital delivered a 14.5% rise in profit after tax to $0.841 million and a 5.6% rise in revenue to $35.24 million for FY21. The Company finalised its key capital investments with capital expenditure for the year at $8.28 million. VTL also stated that the improvement to the St John Ambulance radio network was progressing well in line with expectations.
The Group expects debt to increase 3-5% over the next 12 months. The Group announced a dividend of 2cps, due to be paid on 15 October.
On 7 September, at the time of writing, VTL was trading at $0.7, up 1.45%.
Bottom Line
Telecom firms help in keeping people and businesses stay connected and let them access data at a global scale. Constant innovation and increase M&As can help in the continued growth of the sector.