Summary

Telecom players are continuing to sway in the present period as digitisation redefines the industry dynamics.
Chorus Limited reported an increase in fibre uptake 63% in Q2 of FY21 but a drop in total fixed line, copper broadband and voice connections.
Vital Limited reported EBITDA of $14.15 million in line with its guidance for 2020 and has been making significant investments to pursue growth.
Spark New Zealand Limited also reported strong financial and operational performance in FY20.
New Zealand has one of the most developed as well as competitive telecommunications market across the globe.
NZ telecom market is supported by robust economic fundamentals and has numerous operators (satellite, fixed, mobile, and broadband communications) catering to the diverse customer base.
Telecom firms have dealt with COVID-19 challenges firmly by providing the continuous services to the huge traffic. Several telecom companies are now en route to growth and are building strategic plans to thrive in the competitive market.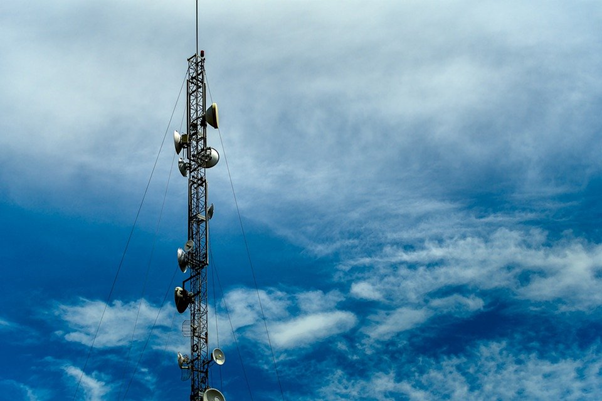 Let's have a look at 3 NZX-listed telecom sector stocks performance during 2020.
Chorus Limited
Chorus Limited (NZX:CNU) shares were trading at $8.475, up 2.6% from the last trade.
On 26 January 2021, CNU provided connections update for Q2FY21. As per the update, Fibre uptake across the completed UFB footprint grew from 62% to 63% in Q2 FY21 while UFB rollout is now 92% complete.
ALSO READ: Chorus Limited (NZX:CNU) witnesses mixed results in Q2FY21
Some of the highlights of CNU's operations for Q2FY21 included the following:
Fibre broadband connections increased by 29,000 due to increased fibre uptake and the rise in monthly data usage on fibre.
Total broadband connections declined by 10,000 to 1,183,000 due to combined seasonal effect of student holiday interruptions, selling campaigns by fixed wireless providers, and the COVID-19 impact on net migration.
Copper broadband and voice connections dropped by 50,000 and total fixed line connections were reduced by 21,000 to 1,369,000 in the second quarter of 2021.
The Group expects to report an EBITDA of $640 million to $660 million, subject to no material changes in expected regulatory and competitive outlook. While UFB1 was completed in November 2019, UFB2 is scheduled to be completed by CY22.
Vital Limited
Vital Limited (NZX:VTL) shares were trading at $0.77, up 1.32% from the last trade.
Vital's business was impacted by COVID-19 in 2020. Coronavirus interrupted the Group's programme of works and delayed the completion process.
The Group reported an EBITDA of $14.15 million in line with its guidance. However, there was a reduction in revenue to $33.36 million compared to $35.45 million in the previous year.
VTL has been making significant investments to pursue profitable growth.
In March 2020, VTL entered into an agreement with longstanding customer of nearly two decades, St John Ambulance. St John provides emergency ambulance services to about 90% Kiwis. It also secured a contract with Wellington Electricity to build and provide a resilient radio network as a part of earthquake readiness programme.
The Group is also undergoing a fibre transformation where it will migrate its customer circuits from the old network to new underground network. VTL expects all its circuits and customers to migrate to the new network by June 2021.
ALSO READ: Jason Bull to be the new COO of Vital Limited, will retain charge as CFO
VTL declared a fully imputed dividend of 2.5 cents per share, which was paid on 16 October. Vital has been experiencing a revenue loss, delay in projected orders with some projects being delayed to the future years amid COVID-19 uncertainty.
Spark New Zealand Limited
Spark New Zealand Limited (NZX:SPK) shares were trading at $4.795, up 0.1% from the last trade.
Spark delivered a strong financial and operational performance in FY20. The Group posted an EBITDAI guidance in the mid-range of the Company's guidance at $1,113 million for the year. Spark also declared H2 FY20 total dividend of 12.5c per share, 100% imputed, bringing the total FY20 dividend to 25c per share.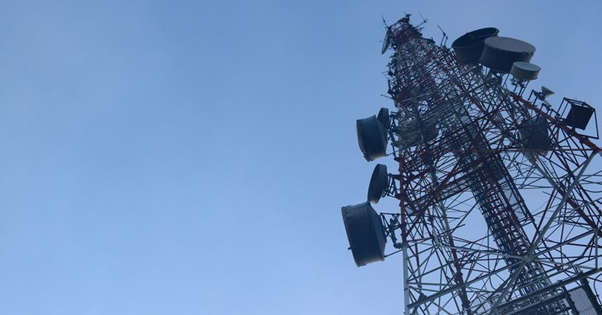 Source: Shutterstock
In September 2020, The Group released its 3-year strategy for FY21 to FY23. The framework relies on the progress of the previous three years, which produced 13% compound annual shareholder return growth.
The Company's strategy includes 3 sustainability focus areas – improving the Company's own sustainability performance, lifting digital equity, and supporting New Zealand's economic recovery and transformation.
(NOTE: Currency is reported in NZ Dollar unless stated otherwise)