Highlights

Sky Network extends its deal with WarnerMedia to get the latest content from HBO Max.
This deal is very significant as through this, it secures streaming rights of the HBO Max content.
It is in line with Sky's goal of becoming the preferred aggregator of content for Kiwis.
Sky Network Television Limited (NZX:SKT) extended its deal with WarnerMedia on 27 August 2021. It has entered into a multi-year deal that will see the customers get access to programming across its core brands like Warner Bros, HBO, DC, and WarnerMedia.
The content of WarnerMedia ranges from highly anticipated blockbuster films, award-winning soaps, documentary films, Cartoon Network, and news on CNN.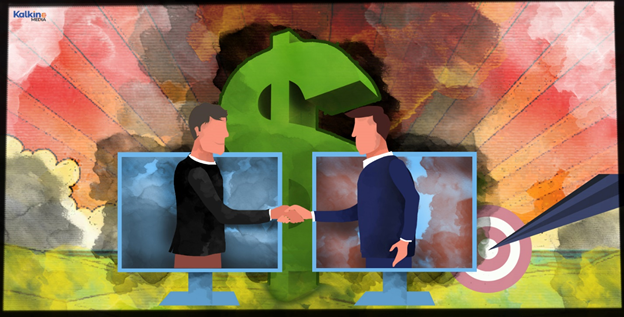 Image Source: © 2021 Kalkine Medias
Under the new agreement, Sky Television has also secured the rights to stream HBO and HBO Max content. Some of the content is premium like Game of Thrones prequel House of the Dragon, and new seasons of Succession and Westworld.
Significance of this deal for Sky
This deal is extremely significant for Sky Television as it secures its rights to stream HBO and HBO Max content. It may be noted that HBO was thinking of launching HBO Max service in New Zealand independently. That would have been a direct competition to Sky.
With this deal, Sky has not only secured the existing rights to shows and movies but also the latest content of HBO Max.
Also Read: Look at these 10 popular NZX penny stocks for September 2021
This deal will enable Sky to continue to screen CNN and The Cartoon Network, both of which were very popular in NZ.
The deal is also significant as the two media companies would look at co-producing more original New Zealand programming, though the specifics are yet to be discussed.
CEO, Sophie Moloney on the deal
Commenting on the deal, the chief executive of Sky TV Sophie Moloney said the extended deal is very important for the Company. The customers are very used to WarnerMedia content and they would be happy to know that they would continue to have the offerings, the CEO said.
The signing of this deal is in line with Sky's goal to become the preferred content aggregator where Kiwis can view their favourite content in one place and with this in mind, this partnership is very important for Sky.
Sky Television beats forecast in its FY21 results
Sky Television chief executive Sophie Moloney has played down the impact of the Delta variant-related lockdown on the business after reporting an improved financial result.
Also Read: Weekend wrap: Five most traded NZX-listed shares
The company reported an above-forecast net profit of NZ$47.5 million for the year to the end of June and forecast it would grow its revenues in the current financial year, for the first time since 2016.
Other initiatives by Sky
Recently, the Company announced the sale of three of its buildings at its Mt Wellington site. The main purpose of selling these properties is to have more capital to enhance the work environment for its workforce.
Also Read: Sky Network (NZX:SKT): Why is it divesting some of its NZ located property?
Moreover, it is intended to direct the sales proceeds to those activities that would help in creating value for its customers and investors.
Road Ahead: SKY TV is well on the path of becoming the most preferred broadcaster and TV network in New Zealand. Operating through several subsidiaries and beating the revenue forecast in FY21, it is well poised to grow in FY22.
On 3 September 2021, the stock was trading up by 4% at NZ$0.204, at the time of writing