Summary

Mainfreight Limited reveals profit growth in latest newsletter
New advice service model announced by AMP Limited
Oceanian Healthcare offers management updates
Being the trending lot of the NZX-listed stocks for your attention, with all their management changes, market updates, stock performances, newsletters, and everything in between. Have a look at these stocks to see if they could interest you with their investment potential.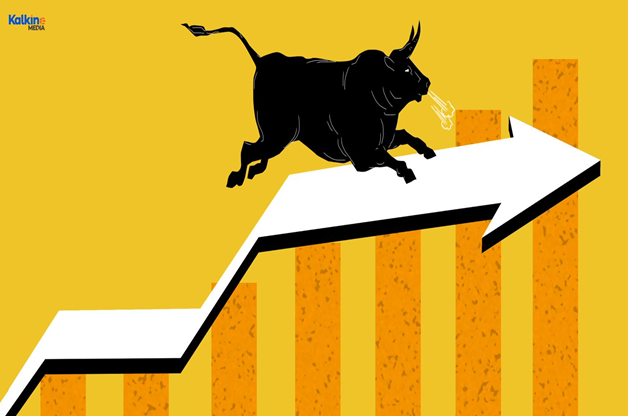 Image Source: © 2021 Kalkine Media
Mainfreight limited (NZX:MFT)
This logistics and supply chain Company functions over 250 worldwide locations, with the headquarter located in Auckland. In the newsletter released by them on 20 July 2021, the Company observed a profit growth of 27.2% at NZ$262.4 million while the revenue recorded was NZ$3.54 billion, up by 14.5% on pcp, despite the number of hurdles COVID-19 caused. The Company expects to continue this growth streak in the future too.
On 29 July 2021, Mainfreight Limited traded at NZ$79.340, down by 0.05% at the time of writing.
Don't miss: Which stock stories are garnering attention on NZX?
AMP Limited (NZX:AMP)
Company founded in the 1800s is one of the oldest organizations offering pension, insurance, asset management, superannuation, and other related services to its clientele. The Company has announced a new service model to improve quality and efficient growth in business. This new model is all set to offer advisers better flexibility and choices. It shall be a mix of user pay and core services.
On 29 July 2021, AMP Limited traded at NZ$1.130, down by 0.288% at the time of writing.
Read now: Why are the 5 stocks creating ripples on the NZX Board?
Fisher and Paykel Healthcare Limited (NZX: FPH) (ASX:FPH)
The manufacturer of myAIRVO 2 besides other medical equipment, Fisher and Paykel Healthcare Limited deals in home set ups as well as commercial ones. The Annual meeting of the Company is set to be held on 18 August 2021. Before this, in an announcement the Company had stated 0.9298000 to be the official exchange rate for its dividend for Australian shareholders, which was paid on 7 July 2021.
On 29 July 2021, Fisher and Paykel Healthcare Limited traded at NZ$32.260, up by 1.77% at the time of writing.
Tower Limited (NZX: TWR)
Offering general insurance and several related services such as travel and vehicle insurance, home insurance and so on. In a latest announcement, the Company says it has renewed its partnership with Trade Me by a minimum of 5 years. The two companies have previously held this insurance partnership for 6 years, bringing different kinds of insurance options down to clients on a single platform.
On 29 July 2021, Tower Limited traded at NZ$0.695, up by 0.72% at the time of writing.
Don't miss: Why are these 5 stocks garnering investors' attention on NZX?
Oceania Healthcare Limited (NZX: OCA) (ASX:OCA)
The second aged care village provider Company on today's trending list, Oceania Healthcare Limited has a wide range of coverage with its retirement village options across the country. In the latest meeting results announcement, the Company has offered various management changes. While Alan Isaac, Sally Evans, Gregory Tomilson and Dame Kerry have been re-elected for Director positions in the Company, it was also announced that the auditor remuneration shall be fixed by the Directors.
On 29 July 2021, Oceania Healthcare Limited traded at NZ$1.500, up by 0.67% at the time of writing.
Also read: How would a strong NZ dollar impact these 10 NZX stocks?