Summary

Penny stocks are low priced with small market capitalisation.
People buy penny stocks due to their low price in a hope to get huge returns if the share price soars.
Penny stocks are considered risky due to their high volatility, less information on the company and have a small pool of buyers.
Investing in penny stocks needs more fundamental analysis and more due diligence.
Penny stocks are the stocks of a small-cap company, which trade at a low price. They are recognised for their extreme volatility and are regarded as higher-risk equities with significant upside potential. The stock is considered to be a speculative investment due to its low share price.
Majority of the penny stocks trade through over-the-counter market while some penny stocks trade on big exchanges.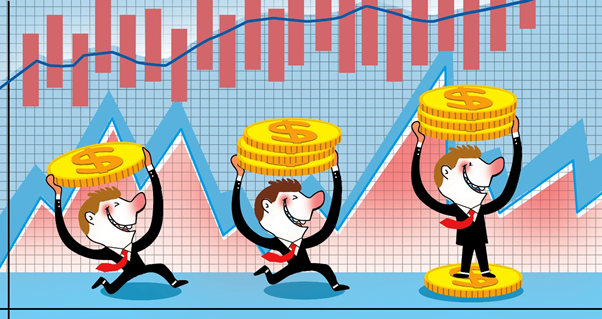 Source: Copyright © 2021 Kalkine Media
Various nations may have different definitions of what constitutes a penny stock. For example, penny stocks in the US are those that trade for less than $5, while those that trade for less than £1 in the UK. In New Zealand, these shares are also called micro-cap stocks and are described as stocks that trade under $5 per share, as per the Securities & Exchange Commission (SEC).
Why do people buy penny stocks?
Penny stocks are a hit-or-miss. Companies that issue these stocks may either evolve into enormous companies with higher-than-average profits, or they may collapse/go bankrupt in their early years leading to big losses.
The major reason people buy penny stocks is because of their low price, which enables them to buy a large number of shares for a small amount of money. The shares are purchased in the hopes that the stock will rise, resulting in massive profits.
Further, some of these stocks can emerge as multibaggers and adding them in the portfolio may exponentially increase one's return hopes.
DO READ: Look at these top NZX- listed stocks under $1
What are the risks associated with investing in penny stocks?
Some of the risks that are involved with penny stock investing are:
High-price volatility: A minor change in the stock price might result in a significant percentage gain amid smaller pool of buyers.
Distressed Company: The firm might go bankrupt – Penny stocks are issued by the companies that are on the verge of going bankrupt. Some troubled businesses never recover, and most small businesses never develop into large companies.
Beware of fraud schemes: Keep an eye on fraud bargains. Keep a check on pump-and-dump scams, in which someone allege to have insider knowledge in order to raise the price.
Source: Copyright © 2021 Kalkine Media
How to buy penny stocks in NZ?
Select a stock trading Platform: If you have just begun trading, assess various stock trading platforms and learn about the equities they trade. While some platforms have restricted access to international and unlisted firms, some have a larger variety of OTC stocks, but still have a restricted selection. Professional platforms have the most diverse assortment of international and OTC equities.
Create an account: For an initial deposit, you will need your ID, Social Security number, and other information.
Verify your payment information. Normally, you will need to fund your account by using a bank transfer, but you may also send a check.
Locate the stocks you wish to purchase. Go through the site for penny stocks that you wish to purchase.
Penny stocks listed on the NZX
Some of the penny stocks listed on the NZX include:
Can penny stocks help you become rich?
People are attracted to invest in penny stocks to make quick money.
ALSO READ: Why investors are hooked on NZX penny stocks amid unpredictable market conditions
The thought of a penny stock becoming a big, multibillion-dollar business may seem far-fetched at a price of less than $5 per share.
heir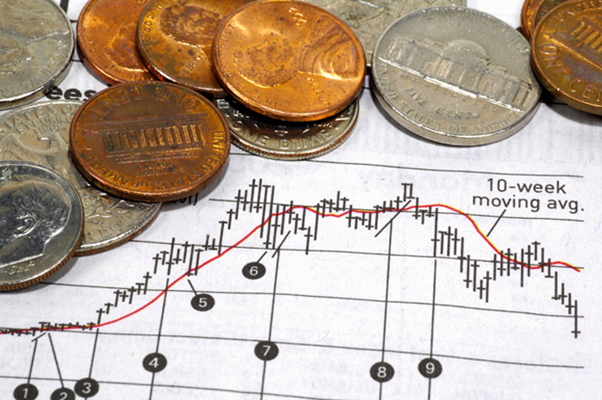 Image Source: © Webking | Megapixl.com
The possibility of making high profits is a powerful attraction, luring risk-takers into investing in these assets. Despite the fact that many penny stocks fail, if an investor conducts thorough fundamental research and selects competent management teams, the odds are in their favour.
ALSO READ: Can you count on penny stocks to make money?
What are some of the techniques to lower the risk involved in penny stock investing?
If you plan to invest in penny stocks, you must be completely aware of the dangers and willing to take steps to mitigate them.
Avoid stocks that have low liquidity. Many penny stocks can have a volume of about 1,000 shares traded, but there are stocks that have a high volume of millions of shares traded in a day.
Do not fall in any trap. Many OTC penny stocks will be touted as the next great thing, but the fact is that major firms with a near-guarantee of triumph begin with a high-priced IPO, not with a penny stock.
Invest cautiously by considering all the risks involved. Recognise that penny stocks are speculative, not investment opportunities.
Penny stocks should not make more than 10% of your portfolio and investment in them must be diversified across 10 or more penny stocks.
Before purchasing shares in a company, it is crucial to have a comprehensive knowledge of the company. Day traders frequently conduct background research and watch the market for major occurrences. This tactic should be used to penny stock trading as well.