Summary

Once again, it's earnings season in Corporate New Zealand
Some companies reflected the impact of COVID-19 in their 1HFY21, while others showed strong growth.
Let's see if the full-year results are aligned with the expectations.
The earnings season is about to start in Corporate New Zealand. A number of Companies are all set to announce their half-year or full-year results this and in the forthcoming weeks.
The last year was not that good for some companies, and the quarter earning season reflected that in its numbers. The COVID-19 pandemic has had a different impact on different sectors over the last six months and accordingly, the earning guidance for the year ahead.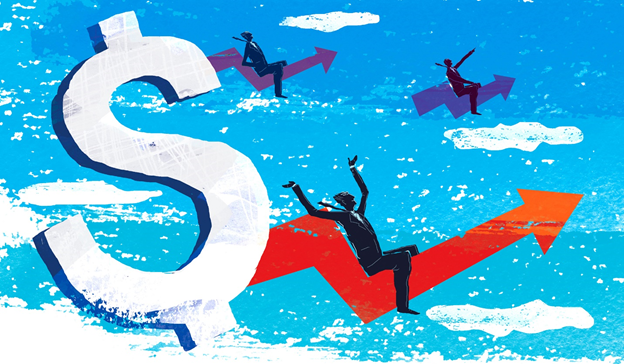 Image Source: Copyright © 2021 Kalkine Media Pty Ltd
1HFY21 for NZ companies
The Companies that were related to the domestic economy performed better than expected in the half year. These companies were able to deliver solid results because the New Zealand economy generally did better than other countries. That coupled with low-interest rate regime and continued consumer spending led to some companies doing well. Many healthcare companies even surprised with their extraordinary sales figures — Fisher and Paykel Healthcare was one example (NZX:FPH), Fletcher Building (NZX: FBU) and Summerset Group (NZX:SUM) were other examples.
The healthcare and tech companies generally did well but the travel and tourism companies, like Auckland International Airport (NZX:AIA) and Air New Zealand (NZX:AIR), took a drubbing as international travelers stopped coming due to border restrictions. The exporting companies were a mixed bag, while a2 Milk Company reported a downtrend of 32% in its half-year results, the wine companies did reasonably well despite supply-chain and logistics problems.
Companies ready to report full-year earnings
Below are the companies that are going to announce their half-year or full-year results this or the next week. Let's have a look at five upcoming results and their guidance for the year to see whether their performance will be aligned to it or not - -ANZ (half year) ZEL, PPH, TLT, GMT (full year). On Today, AFT and FPH also announced that they would declare their full-year results towards the end of May.
Australia And New Zealand Bank Limited (NZX: ANZ) will be announcing its half-year result on 5 May 2021.
Z Energy Limited's (NZX:ZEL) 1HFY21 results reflected the impact of COVID-19 and reduced its refining margins. Its half-year EBIT was down 48% versus pcp.
However, after its four-point improvement program, its EBIT guidance for whole FY21 is between NZ$235M and NZ$265M.
Pushpay Holdings Limited (NZX:PPH) felt the impact of COVID-19 in terms of shifting its business model to digital. There was due to an increase in demand for PPH services.
Also Read: Will purple patch continue for these NZX-listed Fintech stocks - PPH,HMY,PYS?
The guidance for full year ending 31 March 2021 is EBIT of US$54.0M and US$58.0M. Let's see whether the guidance and the results on 6 May are aligned.
Tilt Renewables (NZX:TLT) did reasonably well in the half year of FY21. Its net cash flow was in a good territory. Balance sheet was strong with A$296M in cash and short-term investments.
The guidance for the whole year is AU$65M to AU$80M. The guidance suggests that everything is on track and there are no further disruptions. It also depends on whether construction schedules are met.