A stock exchange is a marketplace where investors may trade financial instruments such as stocks, bonds, and derivatives. The stock exchange facilitates this process by allowing for the purchase and sale of shares.
As buyers and sellers submit orders, supply and demand in the market determine share prices. If there are more buyers for a particular stock than sellers, the stock price will trend higher due to the unchangeable rules of supply and demand. In contrast, if there are more sellers than purchasers of the stock, the price will fall.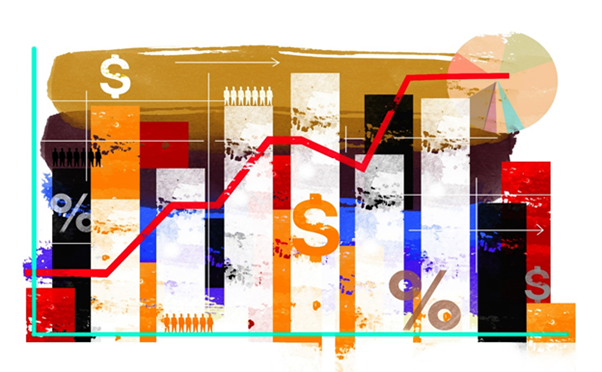 Image source: Copyright © 2021 Kalkine Media
Let's have a look at 5 NZX stories making headlines on NZX on Monday.
Livestock Improvement Corporation Limited (NZX:LIC)
Livestock Improvement Corporation announced today that its CEO Wayne McNee will be stepping down from his position on November 30, 2021. Wayne was appointed as a CEO in 2013 and made significant contributions to the business development and growth in 8 years.
DO READ: New Zealand's Dairy Sector fuels the Country's Economic growth
LIC Chair Murray King appreciated Wayne's achievements and his role in transforming the business into a modern progressive co-operative.
On June 14, at the time of writing, LIC was trading flat at $1.2.
Meridian Energy Limited (NZX:MEL, ASX:MEZ)
Meridian released its monthly operating report for May 2021 on Monday. The energy retailer's retail sales volumes witnessed a 23.4% rise in May this year compared to May 2020.
GOOD READ: Do G7 nations favour investment in fossil fuels over green energy?
The Company reported that national electricity demand was 3% higher in May than the same month in 2020. Meridian also revealed that in the month to June 10, 2021, national hydro storage rose from 67% to 70% of the historical average.
On June 14, at the time of writing, MEL was trading at $5.36, up 0.19%.
Air New Zealand Limited (NZX:AIR, ASX:AIZ)
On June 3, Air New Zealand revealed that it had hired Nikhil Ravishankar as its Chief Digital Officer after conducting an extensive search globally. He is working in Vector New Zealand in its digital and IT domain and its transformation programme since 2017.
He was formerly the Managing Director of Accenture New Zealand and the Head of Telecom New Zealand's Technology Strategy, which is now Spark New Zealand Ltd (NZX:SPK; ASX:SPK).
On June 14, at the time of writing, AIR was trading at $1.64, up 0.61%.
The A2 Milk Company Limited (NZX:ATM; ASX:A2M)
A2 Milk recently revealed its awareness of the media attention surrounding the class-action lawsuit filed against the Company, which is being investigated by Slater & Gordon Lawyers. However, it has not been notified of any legal action taken against it and believes it has met all necessary disclosure responsibilities. It refutes any claims made against it.
ALSO READ: Weekend wrap-up: Look at the 6 most traded NZX stocks today
ATM stated that it would answer and act further if any legal trials begin.
On June 14, at the time of writing, ATM was trading at $6.19, up 0.98%.
Kathmandu Holdings Limited (NZX:KMD; ASX:KMD)
On May 26, Kathmandu holdings stated that it had completed the refinancing of a loan facility for A$300 million, which included the creation of a A$100 million sustainability linked loan (SSL) facility, the largest syndicated one in the New Zealand market.
ALSO READ: How is the New Zealand retail sector faring? Which are the top retail players in the country?
On June 14, at the time of writing, KMD was trading flat at $1.62.
(NOTE: Currency is reported in NZ Dollar unless stated otherwise)