Summary

Mercury NZ offers management changes and quarterly update
The a2 Milk Company offers acquisition update
Vista Group Reveals gradual global cinema recovery
Offering some insight on what's happening in the day's trading, besides management related updates, stock prices and everything in between, there are different reasons for a stock to be trending on a particular day. Let's have a look at why these 6 stocks are making noise on the NZX today.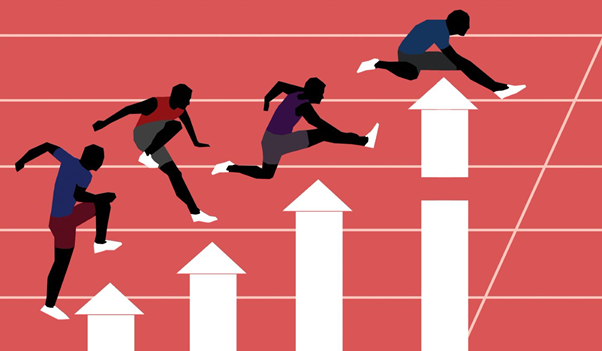 Image Source: © 2021 Kalkine Media
Fisher and Paykel Healthcare Corporation (NZX: FPH)
Working in the manufacture and sale of medical equipment for hospital and individual use, some of their most renowned products are myAIRVO2 besides ventilators. The Company laid out the exchange rate for the dividend to be given to AUD investors which was valued at 0.92980000. 18 August 2021 has been decided as the date on which the Annual meeting of the Company shall be held.
On 21 July 2021, Fisher and Paykel Healthcare Corporation traded at NZ$31.760, up by 0.51%
Mercury NZ Limited (NZX: MCY)
This is an energy stock that uses renewable energy sources to create electricity. In a quarterly update, the physical generation was seen falling by 85GWh while spot prices witnessed an increase in Q4.There was 315GWh increase witnessed in CDF purchases. In another announcement, it was said that Dennis Barnes is all set to join the Company board from 1 September 2021.
On 21 July 2021, Mercury NZ Limited traded at NZ$6.710, up by 3.55% at the time of writing.
Don't miss : Which 6 NZX stock stories are garnering investors' attention?
The a2 Milk Company (NZX:ATM)
This dual listed milk manufacturing Company has its operations spread across various territories. The latest update made by the Company had revealed how the Overseas Investment Board of New Zealand has given the green light about the acquisition of 75% shares of the Mataura Valley Milk, by The a2 milk Company.
On 21 July 2021, The a2 Milk Company traded at NZ$7.350, up by 1.24% at the time of writing.
Read now: Why are these 7 NZX-listed shares drawing investors' attention? ATM, FCG, TRU, WBC, CRP, AIA, TLL
Auckland International Airport (NZX:AIA)
Another dual listed stock on the list, it offers flight connectivity to different parts of the world. According to the monthly traffic update released by it recently, the passenger volumes at the AIA witnessed an increase of 747.1% as compared to the same time previous year. The increase in numbers have been as a result to the Trans-Tasman and Cook Islands travel situations
On 21 July 2021, Auckland International Airport traded at NZ$7.330, down by 0.81% at the time of writing.
May 2021 Monthly traffic update and June 2021 preview - NZX, New Zealand's Exchange
Don't miss: Why are these 5 New Zealand Exchange stocks in the limelight?
Skellerup Holdings Limited (NZX:SKL)
The Company offers polymer products besides vacuum based products for different applications. In one of the recent announcements, the Company expressed support towards the Support Gumboot Friday I Am Hope foundation and has offered sum of NZ$20000 as part of the money being raised by them to aid these organizations.
On 21 July 2021, Skellerup Holdings Limited traded at NZ$4.840, down by 0.21% at the time of writing.
Vista Group Limited (NZX:VGL)
This Company offers streamlined IT services for the film industry across the world. In a recent update, the Company said their cash flow position has witnessed an increase. This has been said to be a result of the global opening of cinemas, 83% to be precise. Kimbal Riley the CEO is of the view that even though complete industrial recovery shall happen gradually, these are positive signs of the same.
On 21 July 2021, Vista Group Limited traded at NZ$2.250, down by 0.44% at the time of writing.