Summary

Rakon Limited has predicted underlying EBITDA for FY2021 ranging amid NZ$20m to NZ$22m, which is fairly higher compared to FY2020.
With people working from home, worldwide, amid pandemic, 5G networks are still rolling out causing swelled demand for the Company's products.
The shortage of TCXOs, which emerged due to the fire at its major producer Asahi Kasei Microdevices' factory, was fulfilled by Rakon, resulting in the improved product demand.
Recently, with an increased demand for 5G networks, Rakon Limited (NZX:RAK) is earning a good revenue on its products and on 18 January 2021, provided FY2021 earnings guidance update.
Image Source: Shutterstock
The Company is known for creating timing solutions and frequency control systems for different industries such as telecom, defence, and space.
On 18 January, Rakon notified the market that they expect to gain underlying EBITDA ranging amid NZ$20 million to NZ$22 million in FY2021 for the period closed 31 March 2021. Rakon has previously given the earnings guidance for the period to fall between NZ$16 m million to NZ$18 million.
There is going to be a substantial rise from the underlying EBITDA noted at NZ$14.8 million during FY2020.
Since the pandemic, there has been a surge witnessed in the usage of 5G networks, as people are mostly working from home and need uninterrupted high- speed internet for the same. This has proved beneficial to the company.
What's more is that in October 2020, Japanese company Asahi Kasei Microdevices had suffered a fire, which meant the market was open to its competitors, with a global scarcity of TCXO Integrated circuits (Asahi, being the biggest manufacturer of them) that has several different verticals to support.
Due to well-stocked inventory, a good hold over the product in question, as well as efficient manufacturing functions, Rakon has benefitted from the situation. The market has shifted towards them and they have been able to earn good revenue, thereby projecting greater revenue for Q4 FY2021.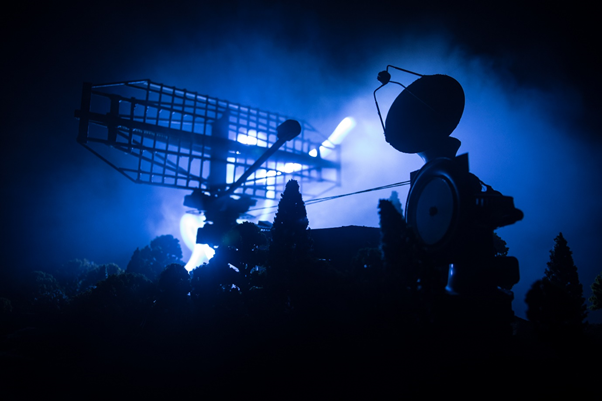 Image Source: Shutterstock
This multinational technology development company that has witnessed a boom in operations is expected to achieve the projected figures depending upon the global pandemic and geopolitical situations in the near future. If the current supply chain is maintained and there is not much effect of any operational risks involved the company will be able to achieve its goals.
Rakon's six-month results
In the half-year report up to September 30, Rakon reported NPAT standing at NZ$4.6 million reflecting a rise from pcp noted at NZ$1.3 million. While the underlying EBITDA for the HY2021 stood at NZ$11.4 million, growing from NZ$6.9 million on pcp.
Stock Performance
Rakon stock prices have recently been witnessing a positive trend. As on January 6, the stock closed 13.56% higher, while it zoomed up on January 7, by 16.42%. On January 14, Rakon shares rose by 1.33% from its last close.
On 18 January, at the time of writing, Rakon was trading at NZ$0.80, up by 5.26%.