Summary

Let's look at how these six stocks are performing today
Follow their latest announcements and stock performances.
Decide whether they could be worth your while in terms of investment.
Every day some stock makes its mark in the market, in terms of visibility and value. Several factors decide this, for e.g. the market conditions, the changes in management/conditions of the Company, etc. Let's have a look at these stocks for the day and their performance on the NZX.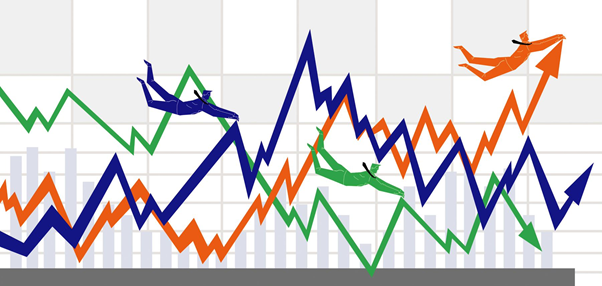 Image Source: Copyright © 2021 Kalkine Media
Z Energy Limited (NZX:ZEL)
This is a fuel supplier for different commercial clients. It has recently announced its annual report, which stated that despite the various challenges brought about due to COVID-19, the company has emerged strong with an NPAT of NZ$57M.
On May 11, Z Energy Limited traded flat at NZ$2.890, at the time of writing.
TruScreen Limited (NZX:TRU)
This is a Company providing screening solutions in real time. It has recently announced its newsletter in which, the latest developments were listed. Juliet Hull is the new Interim CEO of the Company and it has received a NZ$2M rise in capital together with dual listing on the ASX.
On May 11, TruScreen Limited traded at NZ$0.090, up by 2.27%, at the time of writing.
Heartland Group Holdings Limited (NZX:HGH)
This Company offers financial solutions in Australia and New Zealand. According to its guidance update released today, it has secured an NPAT of NZ$21M. It has made an underlying NPAT of NZ$65.1M. The Underlying ROE was said to be 11.9%.
On 11 May, Heartland Group Holdings Limited traded at NZ$1.890, up by 0.53%, at the time of writing.
The A2 Milk Company (NZX:ATM)
This is a dual-listed dairy products-based company. Today, it has announced the resignation of Peter Nathan, the Asia Pacific CEO for the Company. People wished him success for his future endeavours and the Chairman David Hearn thanked for his years of contribution to the Company.
On May 11, the A2 Milk Company traded at NZ$6.320, down by 4.53%, at the time of writing.
Synlait Milk Limited (NZX:SML)
Another milk and other dairy products manufacturing company on the list, it is based in Canterbury. Announced lately are the company's targets for emissions. This is its effort to reduce the carbon footprint on the planet through making smarter choices. They plan to reduce their GHG emissions by 45% till FY2028.
On May 11, Synlait Milk Limited traded at NZ$3.220, down by 0.31%, at the time of writing.
Allied Farmers Limited (NZX:ALF)
This Organisation deals in livestock trading of different kinds. It has recently announced that it welcomed the acquisition of 14 large-scale dairy assets by New Zealand Rural Land Company. Its plan is to widen its gyre of operations in the future in collaboration with them.
On May 11, Allied Farmers Limited traded at NZ$0.560, down by 1.75%, at the time of writing.