Source: wutzkohphoto, Shutterstock
Summary

South Port purchases new tug to enhance the Port's capacity for increased safety margins of bigger vessels coming to the Port.
Geneva Finance reveals it FY21 earnings guidance and full-year dividend amount.
Fonterra Group announces survey results of 1,800 farmers on capital structure.
Air NZ sees a shift in its Board following the exit of its Chief Digital Officer.
NZ economy is now foreseeing a silver lining amid the dark clouds of uncertainties and lockdowns, which were triggered by COVID-19 in 2020. With the nation-wide roll-out of the vaccination programme, companies are now making several announcements and releasing updates for their current operations and future business strategies. This is keeping the investors on their toes and glued to the stock exchange.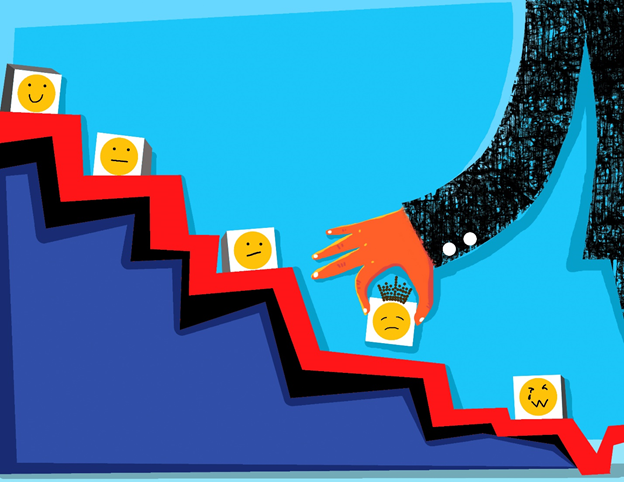 Source: Copyright © 2021 Kalkine Media Pty Ltd
Let us take a quick look at the 5 NZX stocks of the day that are drawing the investor's attention.
South Port New Zealand Limited
Source: Copyright © 2021 Kalkine Media Pty Ltd
NZ's southernmost commercial deep-water port, South Port New Zealand Limited (NZX:SPN), announced the purchase of an Azimuth Tractor Drive Tug. The deal worth $9.4 million is signed between the European based Damen and the delivery is expected to take about 28 weeks.
Rex Chapman, Chairman, SPN, mentioned the above deal to be the single largest capital expenditure since the inception of the Company in 1989.
Currently, operating with 2 tugs with a capacity of 75 tonnes BP, the purchase of the new tug will enhance South Port's capacity to 105 tonnes BP, thereby providing increased safety margins for bigger ships at the Port. The existing lower capacity Hauroko tug (35 tonnes BP) will be replaced by the new Damen tug having a capacity of 65 tonnes BP.
ALSO READ: Half-Year Assessment: How Did South Port & JP Morgan Perform?
On 15 March 2021, SPN last traded, up by 4.98% at $8.85.
Geneva Finance Limited
NZ based financial organisation, Geneva Finance Limited (NZX:GFL) has released its FY21 earnings guidance. The Company anticipates NPBT to be between $6.3 million to $6.5 million for FY21.
The Board opined to restore the final dividend to 2.25 cps for March 2021. It is pointed out that following the COVID-19 lockdowns, which began in March 2020, the dividend was brought down to 1.75 cps from 2.25 cps. However, considering the strong trading results since September 2020, the expected full-year dividend of 3.50 cps indicates a dividend pay-out rate of 35%-40% of NPBT.
Considering the present scenario, the Company remains focused on its mainspring lending business augmented by insurance and debt collection operations.
ALSO READ: Geneva half yearly financial reports surge by 44%
On 15 March 2021, GFL last traded, up by 16.67% at $0.630.
Fonterra Co-operative Group Limited
Source: Copyright © 2021 Kalkine Media Pty Ltd
The multinational dairy company, Fonterra Co-operative Group Limited (NZX:FCG), has shared its capital structure survey results, which took place in January 2021. It is noted that 1,800 framers participated in the survey and shared their views. As per the survey, 62% support a change in FCG's capital structure, while 19% oppose the said change.
The survey also highlighted the main priorities of the farmers to be considered in the Company's capital structure, which included, easy norms for new farmers to join FCG, plus, increased flexibility for the existing farmers.
Opinions were also given on accessibility to capital, share price, the performance of the Company, etc.
The Board ensured the farmers to take into consideration their feedback incase the Company's undergo any change in future.
ALSO READ: Why The Buzz Around 3 NZX Dairy Companies- a2 Milk, Synlait, Fonterra
On 15 March 2021, by the market close, FCG was up by 0.60% at $5.020.
Kingfish Limited
The investment company, Kingfish Limited (NZX:KFL) in its monthly update announced its shares priced at $1.89, as on 28 February 2021.
Further, both its gross performance return and adjusted NAV return were down 3.7% and 3.8%, respectively, as compared to the local market benchmark index return S&P/NZX50G, which was low at 6.9%. Also, the warrant price is fixed at $0.27 as on 28 February 2021.
It is pointed out that global equities scraped a small gain of 1%. The government has tried to give a boost to the economy by granting numerous aides and packages, which resulted in higher interest rates. This has affected the NZ equity market resulting in underperformance.
It is noted that the largest portfolio positions in KFL include of Mainfreight with 20%, followed by Infratil and Fisher & Paykel Healthcare with 16% and 14%, respectively.
On 15 March 2021, KFL ended the trading session up by 1.05% at $1.92.
Air New Zealand Limited
Source: Copyright © 2021 Kalkine Media Pty Ltd
The flag carrier airline, Air New Zealand Limited (NZX:AIR) announced the departure of its Chief Digital Officer, Jennifer Sepull, in March 2021. Sepull would continue to provide transition support until October 2021 to Greg Foran, Chief Executive Officer, Air NZ.
Foran thanked Sepull for her immense contribution towards the Company in the field of cybersecurity and core technology and for steering Air NZ amid the toughest pandemic period.
It is noted that the new appointment for the said position is yet to be made.
ALSO READ: What's Latest With The Aviation Sector- Jetstar, Air NZ and Hawaiian Airlines?
On 15 March 2021, Air NZ last traded flat at $1.77.
(NOTE: Currency is reported in NZ Dollar unless stated otherwise)