Summary

ATM Shares fall to 3½ years lows.
ATM considering a revised strategy for improving performance.
It mulls option of shares buyback.
In a third sales downgrade, New Zealand's a2 Milk Company (NZX:ATM) cut back on its full-year sales forecast due to disruptions caused by COVID-19 in its key Chinese sales channel, sending its shares to 3½ years low. While other diary companies' stocks like a2 (NZX:SML) and Fonterra (NZX:FCG) were also down on Monday, ATM shed 10.46%, taking the stock to 31/2-year lows. On the Australian stock exchange also, a2 Milk company shares (A2M:.ASX) were amongst the worst performers.
a2 revised guidance pegs the 2021 revenue between NZ$1.20 billion and NZ$1.25 billion ($873.5 million to $909.9 million), down from its earlier forecast of NZ$1.40 billion.
David Bortolussi, The CEO, said that ATM was pressured by excess inventory in its Daigou channel due to COVID-19-related disruptions caused by a ban on international travel. He also said that ATM's growth in China's infant nutrition market was also hit by a decline in birth rates. This will make the Company review its branding and channel strategy and revamping its marketing plans for FY2022.
a2 now expects 2021 revenue to be between NZ$1.20 billion and NZ$1.25 billion ($873.5 million to $909.9 million), down from its earlier forecast of NZ$1.40 billion.
It said that it needed to review its growth strategy to overcome these challenges.
Image Source: Copyright © 2021 Kalkine Media Pty Ltd
It may be noted that ever since the coronavirus pandemic started, the company has faced many challenges, especially in its Daigou channe, where people buy outside of China for its Chinese consumers due to restrictions in international travel. The Company stated that even the actions taken to address the challenges would not result in the Company achieving the previous guidance.
The company also announced that it was expecting due to steps taken to address the issues, its financial performance in the first quarter of 2022 would also be impacted.
ATM to address challenges squarely
ATM has set aside about NZ$80 million-NZ$90 million in provisions to cover for the excess inventory to be written off. However, the Company expects the first quarter of FY2022 to also be bad as shedding off extra inventory will also have an impact on its performance.
However, the CEO insisted that these were short-term challenges and the Company would be back on its track in the long term. He said he was confident of the long-term demand for infant milk, and other opportunities in China would remain and strengthened in the long run.
Meanwhile, the ATM balance sheet was strong and it was reviewing several options, including share buyback.
CEO Asia-Pacific Resigns
Meanwhile, the ATM CEO for Asia Pacific region, Peter Nathan, also tendered his resignation.
Mr Nathan had been with the Company for more than 14 years and made some important contributions to the Company. He was responsible for the launch of a2 Milk in Australia and a2 Platinum brand in Australia and China.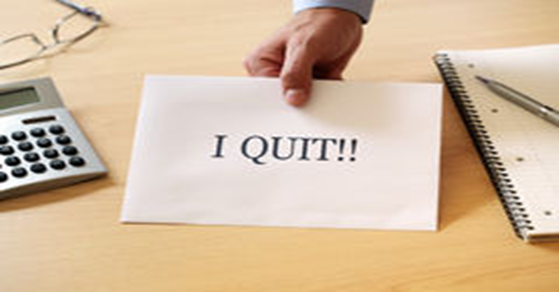 © Flynt | Megapixl.com
The chairman of ATM said that Mr Nathan had made significant contribution to the Company. He said he was behind building the brand that ATM was. He was with the company for over a decade.
The Company announced that Mr Nathan would remain with the Company for some time to help in smooth transition while a search for a new CEO, Asia Pacific, begins soon.