Summary

ArborGen Inc has been granted a 2nd PPP loan amount of US$1.95 million to meet the uncertainties related to the coronavirus pandemic.
AMP Limited announced its proposed demerger of AMP Capital's private markets.
Seeka clears the hindrance around OPAC amalgamation.
Me Today had signed a distribution agreement with Irish and Australian companies to enhance its product sales.
Everyday NZ stock exchange captures the top gainers and decliners across various sectors and industries. These gainers and decliners are assessed based on their previous market close.
This keeps the investors glued to the board and they keep a close watch on the changing stock price trends and the market fluctuations. Moreover, the snapshot helps the investors to make informed decisions based on the stocks that have gained the maximum positive momentum or experienced a negative momentum across the markets on a particular day.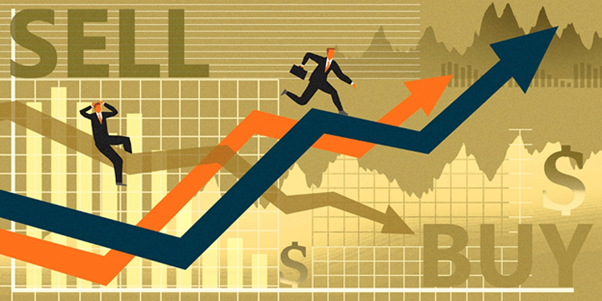 Source: Copyright © 2021 Kalkine Media Pty Ltd
In the light of the above background, let us take a quick look at the 6 NZX gainers and losers that are keeping the shareholders on their toes.
ArborGen Holdings Limited
ArborGen Holdings Limited (NZX:ARB) had declared that its US-based subsidiary, ArborGen Inc., had been granted the approval to receive a 2nd loan amount worth US$1.95 million under the CARES Act Paycheck Protection Program (PPP).
The money allocated is to be used for meeting the expenses related to the payroll and other business-related costs that arose due to COVID-19-related uncertainties. It must be noted that the loan could be waived off if all the employees are kept on payroll over eight weeks and the allocated funds are utilised for making payments towards utilities, mortgage interest, rent, and payroll costs.
It is pointed out that in May 2020 also, ArborGen had received a PPP loan of $2.335 million to retain its employees during the tough times of the pandemic.
On 27 April, ARB ended the day's trading session up by 5.29% at NZ$0.1.79.
Do Not Miss Reading: 6 Hot Penny Stocks To Explore This Good Friday - AFC, VTL, SKT, RUA, ARB, BGI
Seeka Limited
Seeka Limited (NZX:SEK) had recently revealed that it had got the support of 99.94% from its shareholders for the proposed acquisition of OPAC.
The board was overwhelmed with the shareholders' confidence in the said transaction of the Company and its future business policies.
It is noted that the integration process is set to commence from 4 May onwards, when the remaining few difficulties like banking thresholds, etc., are cleared.
On 27 April, SEK ended the day's trading session up by 4.11% at NZ$5.570.
Also Read: Why These 10 NZX Stocks Are Hitting The Headlines- TRA, MFB, TWR, PPH, SEK, FCT, ARG, CVT, SCT, PYS
AMP Limited
AMP Limited (NZX:AMP; ASX:AMP) has recently revealed its plans to proceed with the demerger of the private market business of AMP Capital, following a decision by the board with Ares Management Corporation regarding the possible sale of the said private markets. The mentioned business comprises infrastructure equity, infrastructure debt, and real estate.
The proposed demerger would result in:
AMP Limited would get a 20% stake in Private Markets to engage in the future growth and development of the business.
The Company's Global Equity and Fixed Income (GEFI) business and Multi-Asset Group would be handed over to the AMP Australia business.
The prospective demerger would enable Private Markets with enhanced operational independence as well as a new management equity plan.
The said demerger is expected to be completed in 1H 22, would be subjected to the final approval by the AMP board members, and would undergo all regulatory approvals.
Moreover, Alexis George, the new CEO of AMP Limited, will join the board in Q3 21.
On 27 April, AMP ended the day's trading session down by 2.44% at NZ$1.200.
Must Read: How these 5 NZX stocks are moving today - GEO, FPH, PYS, MWE, AMP
The a2 Milk Company Limited
The a2 Milk Company Limited (NZX:ATM) saw the retirement of Jesse Wu from its board w.e.f. 26 February 2021. However, Jesse would now assume the role of a special advisor to the Chair.
Moreover, Bessie Lee has been appointed as an independent non-executive director w.e.f. 26 February 2021 and would oversee both Audit and Risk Management and the Remuneration committees.
On 27 April, ATM ended the day's trading session down by 5.57% at NZ$7.460.
Should Read: Here's How 3 Prominent NZX Dairy Stocks Are Performing - ATM, SML, FCG
Me Today Limited
Me Today Limited (NZX:MEE) has declared that it had signed a distribution agreement for the Company with Ireland's Uniphar Wholesale Limited and Australia's Adore Beauty Group Limited.
Ireland's Uniphar comprises 1,850 pharmacies and will help in the spread of MEE's brand and products across Ireland. Me Today's products are likely to hit the Irish shelves in September 2021 in specific stores throughout the Uniphar network.
In Australia, Me Today will launch its specific range of skincare products and supplements through Adore Beauty sites in Q4 2021. It is noted that Adore Beauty is the leading pureplay online beauty retailer in Australia.
With new partnerships and an expected increase in sales, MEE anticipates a gross revenue of a minimum of NZ$3 million towards the end of March 2022.
On 27 April, MEE ended the day's trading session down by 1.22% at NZ$0.081.
Consider Reading: NZX Stocks That Shined and Waned Today- SPY, AMP, NZR, MEE, CO2, CBD
Chatham Rock Phosphate Limited
Chatham Rock Phosphate Limited (NZX:CRP) had recently announced the successful raise of additional working capital to meet the day-to-day expenses.
Further, the Company has joined hands with Stockhouse as a part of the fundraising initiative and is going with a private placement of 6,000,000 units with sale proceeds of up to NZ$720,000.
CRP remains focused on finding a new cornerstone investor to fund its reapplication on environmental permit issues and it will continue to work on the grant for the mining permit with Avenir Makatea, its prospective merger partner.
On 27 April, CRP ended the day's trading session at NZ$0.133.