Highlights

It's the earnings season in corporate New Zealand.
Some companies have announced yearly, half-yearly or quarterly results.
WDT, GNE, MOVe and SDL perform well in their report card.
The earnings season is on in corporate New Zealand. A number of companies announced their results on Thursday. Last year was not good for some companies and the earnings season reflected these numbers. The COVID-19 pandemic has had a different impact on different sectors over the last six months and accordingly, the earnings guidance for the year ahead.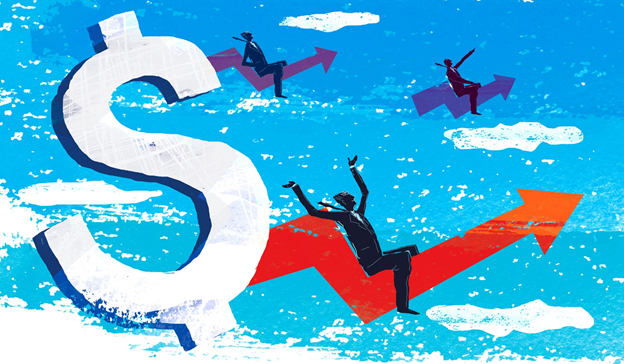 Image Source: Copyright © 2021 Kalkine Media Pty Ltd
Let's look at these five companies that announced the results today.
Solutions Dynamics Limited (NZX:SDL)
New Zealand-based, SDL is a telecommunications company that deals in business operations related to communications delivery. The Company reported a record net profit of NZ$2.03 million up 9% over pcp. Its earnings per share were 13.9 cents. The revenue was higher by 4% at NZ$35.4 million but the EBIT showed a decline of 3% to NZ$4.2 million and net cash on hand was reported to be NZ$4.7 million.
Related Article: Why are 6 NZX stock prices fluctuating?
SDL declared a final dividend of 4.0 cps, fully imputed, bringing total dividends for FY2021 of 11.0 cps.
In FY22, the Company expects the growth momentum to continue.
On 26 August, the stock was trading flat by NZ$3.000, at the time of writing.
Evolve Education Group Limited (NZX:EVO, ASX:EVO)
Dual-listed, education company, EVO announced its financial results on Thursday for 1HFY21. It reported a 15% jump in revenue over pcp. Loss after tax was reported to be NZ$0.52 million compared to a profit after tax of NZ$6.23 million in pcp.
The Company operates 111 early education centres in NZ and 21 in Australia. Few more centers are in the final stage of acquisition. The Company is pursuing more acquisitions in Australia to deploy the capital raised.
On 8 June, the Group gave a guidance for underlying EBITDA. While for FY21, it put the numbers at NZ$16 million to NZ$18.5 million, for FY22 it has put between NZ$23million and NZ$25million. The Company intended to affirm the guidance till COVID-19 lockdowns happened in Victoria and NSW. In NZ, however, all centres are closed. The Company does not give any further guidance in view of uncertainty.
Also Read: How are these 6 NZX stock prices moving amid the trading session?
Also Read: Buying in Communications and Material Stocks Restricted Fall in Broader NZ Market
On 26 August, the stock was trading down by 22% at NZ$0.610, at the time of writing.
MOVe Logistics Limited (NZX:MOV)
MOV is one of the largest domestic and international freight companies in NZ. It reported improved revenue and EBIT for FY21 and the beginning of a new business review for its company.
The Group revenue was up by 6% over pcp to NZ$353.2 million. EBIT was NZ$61.3 million up, almost 7% ahead of pcp. Net profit after tax was NZ$0.9 million and included non-trading and impairment post-tax costs of NZ$1.2 million. But without the non-trading items, the NPAT was up 71% at NZ$2 million over pcp.
Also Read: Which 5 stocks moved the most on the NZX
For FY22, the Group will look forward to margin improvement and growing shareholder value. Only after the business review is done, the Company will be in a better position to give guidance.
On 26 August, the Group was trading up down by 7.22% at NZ$ 1,670, at the time of writing.
Genesis Energy Limited (NZX:GNE, ASX:GNE)
GNE delivered a robust performance on the back of growth in the retail segment. It also provided a seasonal backup for gas supply shortages. Its EBIT was NZ$358 million for FY21. It reported a net profit of NZ$33 million and underlying earnings of NZ$75 million. Genesis declared an increased final dividend of 8.8 cps, resulting in total FY21 dividends of 17.4 cps. The financial results followed a challenging year with COVID-19 disruptions but also low inflows.
Wellington Drive Technologies Limited (NZX:WDT)
WDT is an NZ-based provider of Internet of Things (IoT) and energy-efficient solutions to the retail food & beverage industry. For 1HFY21, the Company reported a revenue jump of 49.2% at NZ$30.6 million, with an EBIT of NZ$2 million improved over the previous one. The Company's net profit was at NZ$0.62 million and cash reserves were to the tune of NZ$6.1 million.
Do Read: Look at these 10 popular NZX penny stocks for September 2021
Company CEO, Greg Balla said that it was heartening to see strong results. "The new products introduced by the Company are reflecting in the results," he said.