Summary

The NZX 50 was in the green today
There were more buys than sells
The top gainers were ARB, STU and NZX
The benchmark NZX 50 gained during the day by 0.30 % taking its cues from the global markets. There were gainers and losers from across the sectors, but NZX 50 trading in the green reflects more buys today than sells on NZX. The gainers were some stocks that made important announcements today. Let's track the price movements of these stocks gained and lost on the NZX today.

ArborGen Holding Limited (NZX:ARB)
ARB was the top gainer. It gained more than 8% on the NZX today and was trading at NZ$0.325. The Company announced its date of the Annual Shareholders Meeting as being 19 August 2021. ARB said that the meeting will be held at Ellerslie Event Centre, Ellerslie Racecourse, 100 Ascot Avenue, Remuera, Auckland at 10.30 am NZT.
Do Read: Are these 10 NZX growth stocks all set to grow further in 2021?
Steel and Tube Holdings Limited (NZX:STU)
STU was also a gainer on the NZX today. It was up by 5.26% at NZ$ 1.200. The stock jumped up as the Company announced its trading update for FY21 today. In the update, it was reported that the EBITDA for the year ended 30 June 2021 was to the tune of NZ$20 million- NZ$22 million. It was further stated that even though the Company spent enough towards inventory this year, it managed to have a strong cash flow situation of NZ$25 million.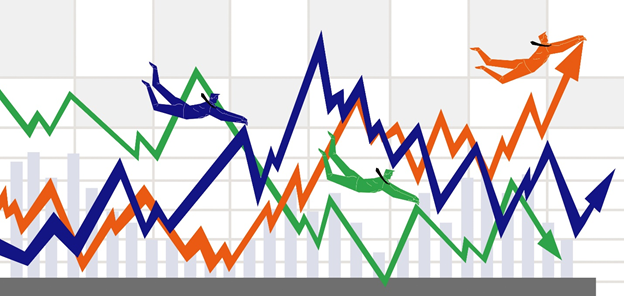 Image Source: © 2021 Kalkine Media
NZX Limited (NZX:NZX)
NZX gained 4.95% at NZ$1.910 on the back of the news that NZX & S&P Dow Jones had launched a new ESG Tilted Index. Jaspreet Duhra, Global Head of ESG Indices at S&P Dow Jones Indices said that the new innovative index will support the growing interest in sustainability factors that have been displayed by the investors in NZ market.
Do Read: Why to set these 10 goals when investing in NZX stocks
Good Spirts Hospitality (NZX:GSH)
GSH was the biggest decliner on the NZX today. It was down by 6.41% at NZ$0.073. Even though the Company announced that it had leased a prime site in Auckland premier hospitality precinct, the stock was an underperformer due to overall low sentiment in the hospitality sector.
Radius Residential Care Limited (NZX:RAD)
The stock was amongst the top losers intraday. It lost 4.76% at NZ$ 0.008. Recently, the Company had announced a fully subscribed NZ $30 million placement at NZ$0.52 per Radius Care share. It reported that the placement was very well supported by institutional investors, high net individuals and also retail investors.
Also Read: Did these 6 NZX stocks make the biggest price movement?
Also Read: 5 Hot NZX Penny Stocks who are Dividend Payers as well
Scott Technologies Limited (NZX:SCT)
SCT was also a loser on the NZX today. It lost almost 3.54% at NZ$ 2.650. Last it announced that it was recovering from COVID-19 impact. After that there has been no significant announcement from the Company