Source: Gsign76, Shutterstock
Share prices of the Company are instrumental in affecting investors' decision while they contemplate on making an investment. Simultaneously they also bring changes in the market speculations. They are also the key indicators as while looking at the dividend yields.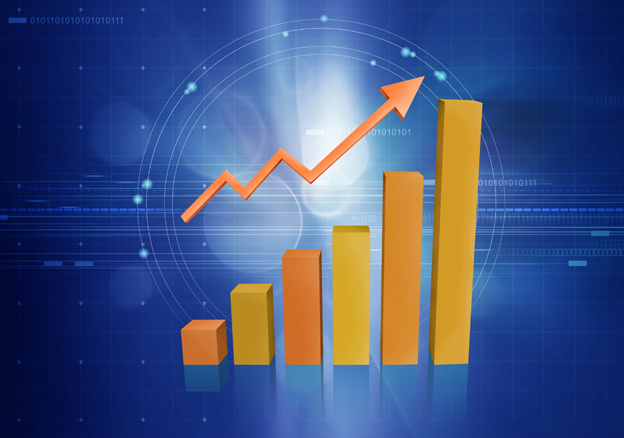 Source: © Rajachadive |Megapixl.com
Let us glance at some of the top gainers at NZX which are attracting investor's attention.
Meridian Energy Limited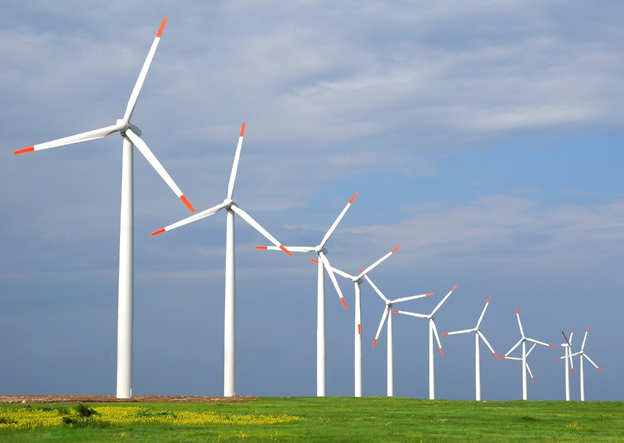 Source: © Oorka |Megapixl.com
NZ's leading electricity generator and retailer, Meridian Energy Limited (NZX:MEL), ratings were revised on 25 February 2021 by Standard & Poor's Global Ratings (the world's leading index provider) from BBB+/Negative to BBB+/Stable. This rating revision reduces MEL's hitherto stress on revenue and energy margins.
Further, S&P declared BBB+ as Meridian's long-term issuer credit rating and short-term issuer credit rating as A2.
INTERSETING READ: Top 6 NZX Stocks With Impressive Dividend Yield -AIR, SKC, SPK, KPG, CEN, MEL
On 2 March 2021, at the time of market close, MEL stock was up by 4.25% at $5.89.
Mainfreight Limited
Headquartered in Auckland, Mainfreight Limited (NZX:MFT), had recently appointed John Eshuis as its Group IT Manager, following the retirement of Kevin Drinkwater in December 2020.
In its half yearly results ended 30 September 2020, Mainfreight witnessed a strong performance in its financials report. It saw an increase in revenues to $1.609 billion, up 7.2% on pcp. PBT saw a significant climb of 23.4% resulting in $102.26 million during the said period.
The Company declared an interim dividend of 30 cps, payment of which was made on 18 December 2020. Further, its gearing improved to 10.4% in September 2020 from 14.0% on March 2020.
Seeing its robust performance during the half-year, MFT is confident that the results of the second half would remain ahead on pcp.
INERESTING READ: What led to the significant rise in Mainfreight's (NZX:MFT) shares in 2020?
On 2 March 2021, at the time of market close, MFT stock was up by 2.71% at $66.99.
Spark New Zealand Limited
NZ's technology giant, Spark New Zealand Limited (NZX:SPK) is going to conduct its Managed Services Investor Presentation on 24 March 2021 through a live audio conference and webcast.
Last month, on 24 February 2021, Spark released its half-year results ended 31 December 2020.
The Company saw a tremendous rise of 126% in free cash flows amounting to $113 million in 1H FY20. Further, the EBITDAI stood at $502 million, up 0.4% on pcp. However, due to the current economic environment and ongoing impact of the pandemic, there had been a slight decline of 1.5% in revenues in H1 FY20 amounting to $1,796 million.
Nevertheless, Spark New Zealand Limited declared H1 FY21 dividend of 12.5 cps, payment of which will be made on 9 April 2021. As a result of strong free cashflows, the Company confirmed its total FY21 dividend guidance at 25.0 cps. It will keep going with its Dividend Re-investment Plan at 2% discount.
With the launch of new Spark App, the Board is aiming to deliver some great and intuitive customer experiences and will continue to follow customer centric approach.
INERESTING READ: Top 6 NZX Stocks With Impressive Dividend Yield -AIR, SKC, SPK, KPG, CEN, MEL
On 2 March 2021, at the time of market close, SPK stock was up by 0.64% at $4.73.
Pacific Edge Limited
Source: © Showface | Megapixl.com
Pacific Edge Limited (NZX:PEB) recently reviewed an independent publication by NZ's leading public healthcare provider, featuring the sustained excellence of Cxbladder- a new clinical standard of care.
Source: © Showface | Megapixl.com
This new standard of care was effectuated in February 2018 by Canterbury District Health Board (CDHB) highlighting Cxbladder Triage as the exclusive urine test to be conducted on patients having traces of blood in the urine, which is the main touchstone for haematuria- bladder cancer.
The latest update confirms the effectiveness of the new clinical pathway for exploring the cases related to haematuria.
David Darling, CEO, Pacific Edge stated that the results of this latest clinical audit further lay out evidence for the utilisation of Cxbladder as a necessary test for patients who are at high risk and going through the investigation of haematuria.
On 2 March 2021, at the time of market close, PEB stock was flat at $1.040.
Infratil Limited
Infratil Limited (NZX:IFT) had recently released its presentation for its annual Investor Day. The Company is a firm believer that all the stakeholders should be aware of how its business is progressing along with the growth strategies.
The Company has updated its EBITDAF guidance for FY21 to fall in the range of $440 million-$470 million including the contribution pertaining to 3 months from the latest acquisition of QScan Group.
Its cash on hand and undrawn debt facilities stood at $338 million on 31 January 2021, thus indicating a robust capital front and sufficient liquidity to support mid-term and long-term commitments.
As on 31 January 2021, cash on hand and undrawn debt facilities provide Infratil with $338 million of available liquidity
Greg Boorer, Chief Executive, Infratil Limited stated that Company would continue to enhance EBITDA YoY with contracted topline preserved for future growth. IFT would focus to strive for continuous and sustained long term contracts with more of them coming in FY2022 and ahead.
On 2 March 2021, at the time of market close, IFT stock was down by 1.20% at $7.38.
(NOTE: Currency is reported in NZ Dollar unless stated otherwise)