Highlights

Nubank is a Brazil-based digital bank.
The fintech firm is planning an IPO of over US$2 billion on NASDAQ.
The digital bank is also changing the brokerage firm Easynvest's name to Nu Invest.
Nubank is a Brazil-based financial technology company, which develops simple, secure, and digital solutions for its customers. The fintech was formed by David Velez in 2013 and is backed by Berkshire Hathaway Inc., a Nebraska-based real estate company run by Warren Buffett.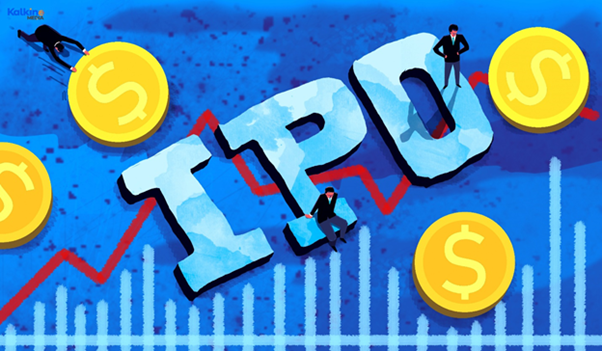 Source: Copyright © 2021 Kalkine Media
Nubank is seeking over US$2 billion in the US stock market and is targeting to launch its IPO on NASDAQ by the end of 2021 or early 2022. Nubank has a Mastercard-branded credit card and manages digital payment accounts for over 40 million customers.
RELATED READ: Would these 10 upcoming global IPOs make their mark in the market?
The Brazilian digital bank has appointed banks like Morgan Stanley, Goldman Sachs, UBS Group, AG and Citigroup to help lead its U.S. IPO.
Nubank's valuation could reach over $40 billion
The fintech was valued at US$10.4 billion post a private fundraising in early 2019, but its valuation had inflated to US$30 billion after Berkshire's investment of US$500 million in the Company in June. Nubank is eyeing a more than US$40-billion valuation, as per market reports, which could make it the second most valuable banking institution in Latin America.
ALSO READ: Six Australian IPOs for NZ investors to keep an eye on
Currently, Itau Unibanco Holdings SA (the largest private sector bank of Brazil), has the highest valuation of US$55 billion. Branco Bradesco SA, a Brazilian financial services company, is placed second, valued at US$41 billion.
RELATED READ: 10 global IPOs to watch out for this year
The extra capital will be used to expand the company's product offerings. This would include a no-fee credit card, as well as credit and investing options through Easynvest, a fintech Nubank purchased in 2020. The additional funds will help the firm expand internationally and assist its global talent acquisition plan as well.
Nubank changes name of brokerage Easynvest
On 17 August, Nubank announced that it would change the name of brokerage Easynvest to Nu Invest. The decision comes a year after the announcement of the acquisition of Easynvest, which concluded 2 months ago.
Must Read: Is it good to invest in an IPO?
The name change, according to Nubank, is yet another step forward in the digital bank's merger with the brokerage house, as well as its objective of solidifying its position in the investment industry and increasing its solution offering.
Do Read: Global IPO market is on fire; Q1 proceeds surge 529%
The digital bank has also increased its presence globally.
Apart from launching credit cards in Mexico and Columbia, the bank also led a US$300-million investment round in an Indian fintech, Jupiter. Nubank also acquired Juntos Global, an American automated chat platform earlier this month.
Bottom Line
Nubank's IPO will add a new chapter in the IPO history of 2021, which has already seen a slew of trade debuts throughout the world.