Highlights

In November this year, NZ's Central Bank increased OCR by 25 bps to 0.75%.
The trend is that as interest rates increase, consumers tend to spend less on goods and services.
A slight increase in interest rates would drastically affect homebuyers' ability to take out a mortgage for their new homes.
Significant increases to OCR and inflation rates
In November 2021, the Central Bank raised the Official Cash Rate (OCR) by 25 bps (basis points) to 0.75%. This is the second increase this year, where it was increased from 0.25% to 0.50% in October. The raise in October was its first-rate hike since 2004 and was an appropriate measure to maintain low inflation and maximise employment rates. This second raise comes as a result of rising inflationary pressures, easing of COVID-19 restrictions, and a surge in the housing market.
Inflation is currently sitting at a 10-year high annual rate of 4.9%, according to the RBNZ and is set to increase even further to 5.7% by January 2022. In the short term, it is expected to continue to increase but will likely return to 2% in the medium term. The significant increase is heightened by increased oil prices, rising transport costs, and effects of supply challenges. An increase in wholesale interest rates was followed by NZ banks strongly driving mortgage rates ahead.
Related article; A look at 5 NZX banking stocks as RBNZ cast rate hike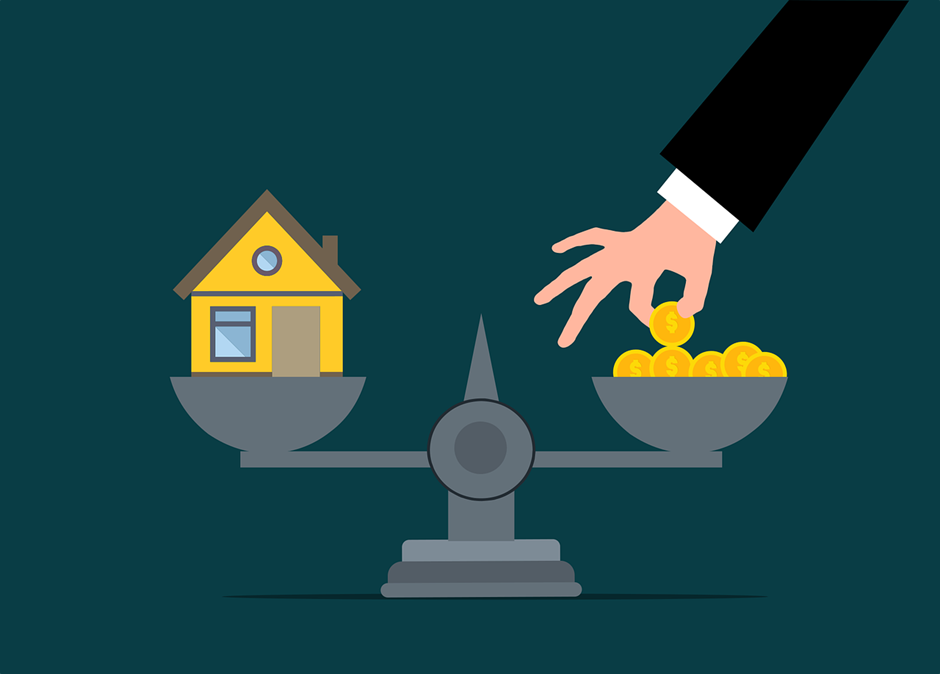 Source: mohamed_hassan / 5499 images|Pixabay
What are the benefits of increasing OCR rate?
The OCR affects the price of borrowing money in NZ and provides the Central Bank with a mean of impacting the economy and inflation in the nation. Market interest rates are held at a similar level to the Central Bank's OCR level. The trend is that as interest rates increase, consumers tend to spend less on goods and services; savings in a bank increase at a higher rate due to higher interest rates, and credit interest rates are higher, increasing payments for individuals more when using a credit card.
There is less pressure for prices to rise when people spend less or save more, hence reducing inflation pressure. Market interest rates are also influenced by overseas interest rates as NZ's financial organisations are net borrowers in foreign financial markets. A change in overseas interest rates could affect New Zealand interest rates even if the OCR remains unchanged. Speculation around inflation, growth and the economy also affect interest rates as banks and economists attempt to predict future prices.
The RBNZ committee expects a further increase of the OCR to 2.6% by the end of 2023, with the potential to further increase by December 2024. The higher interest rates should result in a reduction of borrowing and an increase in saving, which will ease capacity pressures by de-escalating growth in consumer expenditure.
Financial markets anticipate 1-year wholesale rates to rise by 1.1% by the close of next year. Wage growth and term deposit rates are anticipated to become positive, assuming inflation rates return to the RBNZ's target band by then.
What does the rising OCR rate mean for the housing market?
Mortgage rates are up by nearly 1.5% since the lows witnessed in June 2021. A further rise of 1.4% over 2022 is anticipated, which will take rates to stand at nearly 5%. The dwelling market is very sensitive to growing interest rates. A slight increase in interest rates would drastically affect homebuyers' ability to take out a mortgage for their new homes.
The rapidly growing housing market in NZ is expected to return to a manageable growth level in the long term, as demand for properties for new homebuyers will likely decrease as they are less likely to qualify for lending. As the cost of funds increases, people are less prone to spend much on properties.
Banks have begun to raise mortgage rates and the RBNZ warns homebuyers that further increases are likely. Higher mortgage rates could result in higher debt servicing costs for some borrowers as a share of their income – which could lead to financial stress and a reduction in aggregate demand. In the short term, there is still some growth left in the housing market, as homebuyers are taking advantage of interest rates before they further increase.
Do read; 5 NZX REIT stocks amid RBNZ's tightened LVR restrictions
How would increasing interest rates and inflation influence NZ business?
When interest rates increase, consumers in debt will end up paying more interest to lenders. This will affect their spending habits, as the more they have to pay to cover their spending loans, the less they are able to spend on goods and services. Essential businesses like supermarkets, pharmacies and utilities companies are less likely to be affected. However, businesses that offer products and services that are considered a luxury will suffer as a result of reduced spending habits.
Most businesses have outstanding loans, and so the elevated interest rates may result in further exorbitant loans. This also means that businesses will be carrying more debt over a longer period, hence, limiting their growth. New businesses or businesses that are facing difficulty and need to take out a loan to cover short-term unexpected costs will be affected by increased interests.
Related article; RBNZ indicates higher interest rates can impact asset prices
Businesses will have to resort to increase their prices to cover the increased cost of running their business. However, as interest rates increase and inflation rates rise at a rate higher than the wage growth rate, consumers will be forced to adjust their spending habits and reduce their spending. This will cause a short-term decline in profits for NZ businesses.
The road ahead
The Central Bank only influences interest rates in a small band. Artificially raising interest rates too high would lead to a recession and driving interest rates artificially low would lead to an inflationary bubble. Interest rates are primarily driven by inflation.
ANZ Bank economists predict that the OCR rate will be increased by 25 basis points at all five of the monetary reviews till next August, thus taking the OCR rate to 2%. There is great uncertainty such as supply chain disruptions and oil price spikes.
It is expected that interest rates will increase over next year, which will lead to a cooling of demand and a dampening of domestic inflation impulse. It will also decrease borrowing and make indebted households more price sensitive.
Other countries globally are expected to hike interest rates in next few months, as their economies recover from the global pandemic and as central banks look to raise borrowing costs. These elevated borrowing costs will unavoidably be cascaded down to both clients and businesses.